Uncategorized
"Plan marketing like a science, land it as an art." – Ruchi Agarwal – Director, Microsoft at IIFT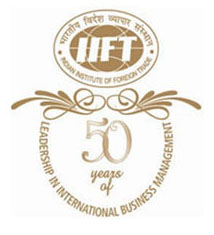 "Headstart – Golden Jubilee Celebration Thought Leadership Series" : A multi-pronged initiative by the student body of IIFT to understand and align with industries better, Headstart invites a Thought Leader to the campus and creates an action oriented stimulating environment/platform for student fraternity to interact with industry leaders.
Here is our experience with one of such esteemed industry leader – Ruchi Agarwal, Director, Partner Strategy and Marketing at Microsoft India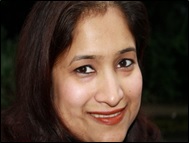 We were lucky to have the opportunity to host a vivacious, graceful and warm personality in our college, the Indian Institute of Foreign Trade, New Delhi, on the 4th of February, 2014 under the aegis of 'Headstart- Golden Jubilee Celebration Guest Lecture Series'. Ruchi Agarwal is the Director, Partner Strategy and Marketing at Microsoft India. She returned to India just over 3 years ago from a very interesting 5 years as the head of brand and marketing for the Scottish Rugby Union at Edinburgh. Some of her previous assignments have been with Vodafone in telecommunications, Bausch and Lomb in healthcare and Aricent in software.
After greeting us, she gave us an overview of her job profile and shared a few mantras she personally follows for success at the workplace as well as in personal life. They included the famous words of Oprah Winfrey 'Look at the "not-so-obvious", look beyond.' Imparting the importance of teamwork, she stated that shared vision creates passion and collaboration makes winners. Being a risk-taker and having dabbled in B2B as well as B2C marketing, and working in different organizations across the world, she quoted "If you try, you risk. If you don't, you ensure".
Stating that the evolving face of marketing is digital marketing which is pervasive in the way that consumers have access to information any time and any place they want it, she pointed out that digital media is an ever-growing source of entertainment, news, shopping and social interaction, and consumers are now exposed not just to what companies say about their brand, but what the media, friends, relatives, peers, etc., are saying as well. She stated that 'Increasingly mass marketing is turning into a mass of niches'; elaborating that today, people want brands they can trust, companies that know them, communications that are personalized and relevant, and offers that are tailored to their needs and preferences.
Elaborating on the concept of cloud computing that Microsoft is venturing into, she said that future of the world lies in cloud computing which essentially means "a type of Internet-based computing," where different services – such as servers, storage and applications – are delivered to an organization's computers and devices through the Internet. Cross- platform integration and co-creation, Search Engine Optimization were other topics she briefly discussed.
She familiarized us with the term "permission based marketing", a term popularized by Seth Godin and its relevance in the context of the Internet, in the sense that it functions as a two-way broadcast medium. The Internet gives companies the opportunity to treat different people differently, and it demands that they figure out how to let their permission base choose what they hear or see, how frequently and in what format.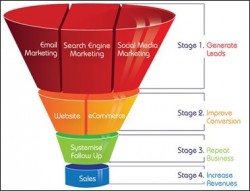 Citing examples, she made us understand that the integration of the marketing and sales funnel is the need of the hour, because in many organizations, the marketing department blames the sales force for its poor execution of an otherwise brilliant rollout plan. The sales team, in turn, claims that the marketing department sets prices too high and uses too much of the budget, which instead should go toward hiring more salespeople or paying the sales reps higher commissions. Sales departments feel that marketers are out of touch with reality, and marketers believe the sales force is myopic—too focused on individual customer experiences, insufficiently aware of the larger market, and blind to the future. So, an integration will ensure an alignment of the marketing and sales functions that will ensure better utilization of resources and co-ordination within the organization.
And to conclude, she raised the befuddling question-"Is marketing a science or an art?" After eliciting varied responses from the batch, and graciously correcting us as well as acknowledging and answering our queries, she imparted these words of wisdom
– Prachi Kapoor
MBA(IB) 2013-15
IIFT, Delhi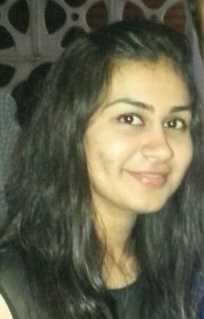 About Prachi
Prachi is a first year MBA(IB) student at IIFT, Delhi. She is a true Mumbaikar at heart. A dramatics enthusiast, she describes herself as full of expressions and laughs like there is no tomorrow. Having jumped into MBA straight after her engineering degree, the words people use to describe her are vivacious and bubbly. A quote by John Green that sums her up-"My thoughts are stars I cannot fathom into constellations."
For regular updates, follow IIFT here .