Post MBA: A Road Less Travelled – The Story Of An XLer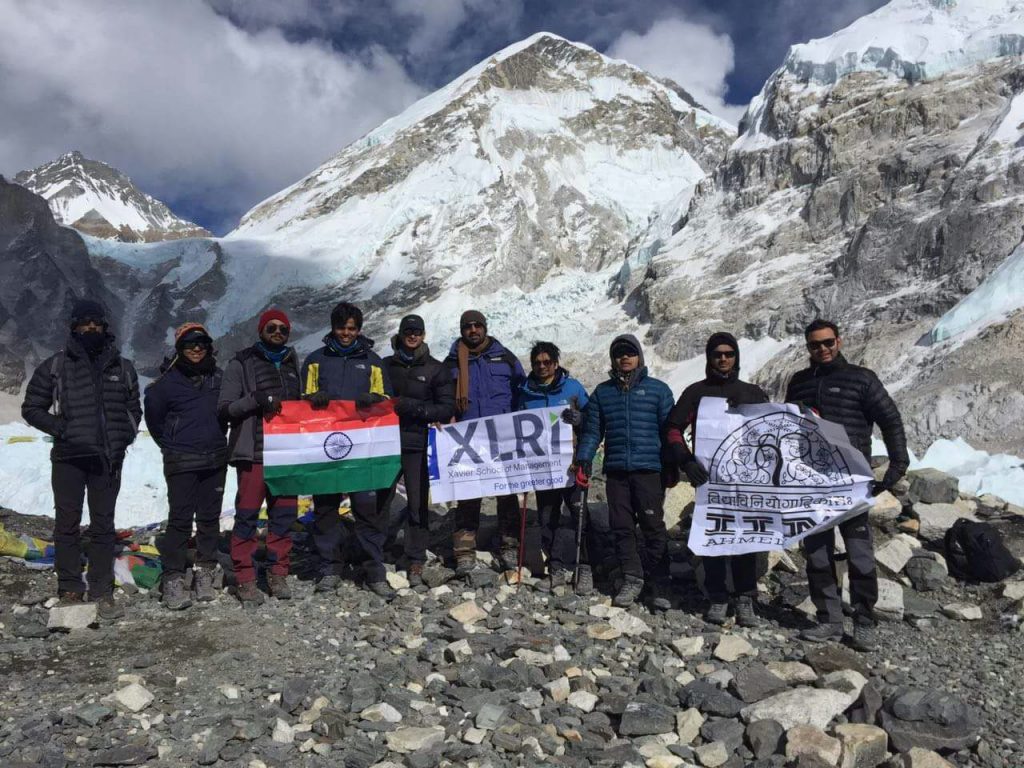 MBA is going to end in a couple of months or even lesser, and it is stirring up a lot of emotions in the final year students. Some of us might be thinking of starting our own venture. We have the right pedigree , but do we have what it takes to take the leap of faith? This is a story of someone who took that leap of faith not so long ago.
Prateek Mohan joined XLRI in 2015, and at that time he was an adventure enthusiast. His journey at XLRI transformed his passion into a career. Prateek was an adventure and endurance enthusiast from his school days, and by the time he had joined XL he had backpacked across 15 Asian countries, was a certified advanced Scuba diver, and was a club pilot in Paragliding. He also qualified for the Boston Marathon, having finished the Mumbai Marathon in 3 Hrs 3 minutes.
By the time he had come to XL, his life was already filled with adventure. His training of the realities in Business and finance sparked an idea to start something of his own in the field of adventure. But before that, he had to do a Pilot run. Post-MBA , there has always been a trend to go for a grad-trip. One trip with friends to remember the two years and make memories of a lifetime. Prateek knew that there were several B-schools apart from XL where students would go on similar trips. He combined his passion for adventure with the idea of a grad-trip and so he decided that Everest Base Camp Trek was the way ahead.
He had to see the ground reality to know how things worked and so he persuaded his fellow batch-mates to crowd-fund a trip. He travelled to Namche Bazaar (District Head Quarters) via Kathmandu and chalked out a plan. He made relevant contacts along the way who would later help him plan the trip. Once the plan was in place, he now had to persuade other students to join him. Prateek decided to scale it up and include students from all India B-schools.
He got a whopping 204+ students and alumni from 18 Management Schools to join him. The event was no mean feat. He had to contact adventure and sports clubs or sometimes individuals from other b-schools to get the numbers. His active involvement in the adventure club of XLRI (XLANC) helped him connect with similar peers in other campuses.
The trek itself was filled with challenges; for instance there were few who were hit by acute mountain sickness, and helicopters had to be deployed to rescue them. But all these challenges did not deter Prateek. To the contrary, it strengthened his belief that this was his calling
Post-MBA, he gave up a lucrative job to start his own venture along with his sister Pragnya Mohan, who had by then won the National Cycling competition, and National Women Triathlon. She also holds the Ekalavya award for top sports persons in the state of Gujarat. The adventurous brother-sister duo started EndureFun Outdoors Pvt. Limited and have been successfully conducting adventure expeditions for colleges and companies.
When Prateek visited college in July last year, he was greeted with overwhelming support from faculty, who provided him with valuable contacts and reassurance that he had taken steps in the right direction.
It shows that there is a world of opportunity out there for those willing to take a different path post MBA, in even off- beat areas like adventure.