Potterheads To Wanderlusts – IIM Trichy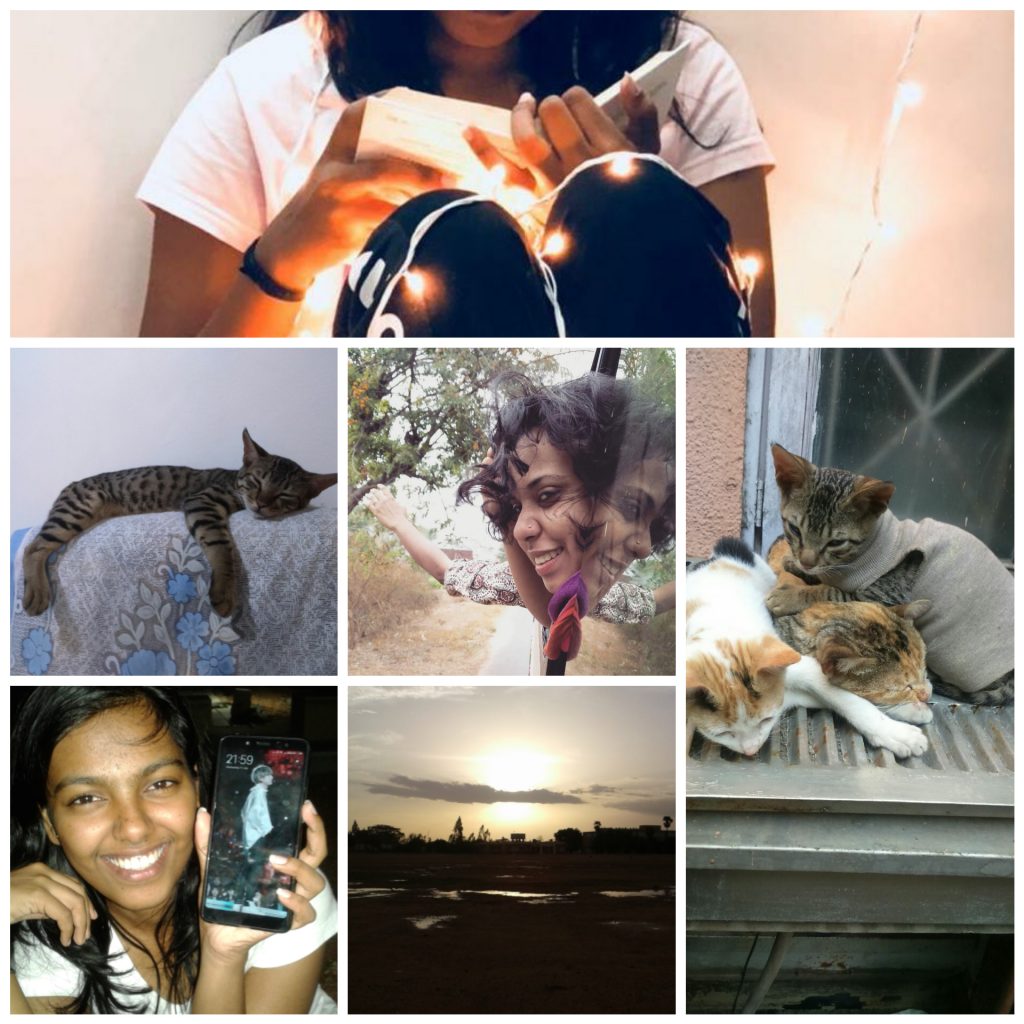 When I got the offer letter to IIM Trichy, I was having mixed feelings I was indeed very happy but had many fears also like would I be able to adjust here, whether the people here would be nice and what not. But the crazy friends that I got here airbrushed all my anxieties. On the very first day itself we went for a night walk, exploring the entire campus and that broke the ice.
Deepanjali, Anju, Sneha and Akshayaa are the craziest friends of mine.
Deepanjali, the baby of our batch, is a crazy Potterhead and a K-pop fan. Her room is filled with Harry Potter posters. When anyone feels homesick she says that she misses her previous hostel more than her home. Her every story starts and ends with Christ University. She is also a voracious reader. The only thing she is sad about is that she forgot to bring her books here. Panjali as we call her is also a mad BTS fan. She is in the process of making as all BTS fans. There are days when she made as listen to their songs from morning to night.
Sneha is one of the first persons that I met in IIM Trichy. She is a mallu born and brought up in Bhopal. Because of this she has a very cute accent while speaking in Malayalam. Many a time, we deliberately speak to her in Malayalam to hear that accent. She is a cat person. She has five cats in her home. They are named as blacky,whitey, goldy, after this her creativity came to a stop so, whitey junior and blacky junior. She is another Potterhead of our batch. But the thing is since she is addicted to Harry Potter fanfictions and has read a good number of them, even in the past week when we had a very hectic schedule she wouldn't sleep without reading at least a few pages of HP fanfictions, she has a very different perspective about each of the characters. The protagonists are villains and vice versa for her.
Then there is Anju G Nair. We had met before coming here. We both have wasted almost year in one of the CAT coaching institutes and then decided to study own our own for CAT. That time we were not so close and I thought of her as a very serious person. But the day I stepped into IIM T changed all my notions about her. I realised the true meaning of 'looks can be deceptive'. Many of the things which she says on serious tone makes as all laugh. She is a travel freak. She has a huge databank of all the places that we can visit at Trichy and has even made plans for those trips.
I met Akshayaa through Anju. She is Anju's neighbour (in hostel). I think she has the prettiest room in the campus. Peace is what we feel there. She has decorated it with fairy lights, Aroma candles and cute little stuffs. She also studied in Christ University. Deepanjali always tease her by saying that after her batch left, things became better in Christ. She says that our juniors will say the same thing about Deepanjali (Karma after all). She is also the psychologist of our batch. She can give good counselling if someone is not feeling good mentally.
In addition to them I have got a lot more friends here. This space wouldn't be enough to write about them all. As the days pass I'm discovering a new pages of their lives and we are growing together. I believe that the upcoming two years of life here will also go as crazy, funny and fruitful as the past two weeks. And we all fly away with colourful wings.
Which ABG company would I like to work for?
 I am a graduate commerce with specialisation in finance and taxation. In first semester we had "modern banking" as a subject. That course had introduced me about the functioning of a bank and instilled a desire, to work in banking sector, in me .Aditya Birla Idea Payment Bank Ltd is a company which is introducing lot of innovative banking products. And that is the reason why I want to work for Aditya Birla Idea Payments Bank Ltd.  Also with the initiative that the government is taking transform India into a cashless economy, this is the best time to be a part of banking sector. I would like to contribute to the growth of the bank and thereby contribute to the economic transformation of our country as well.
– This article is written by Aleesha Razak- Class of 2020