Pre MBA Jitters: My Expectations From A B-School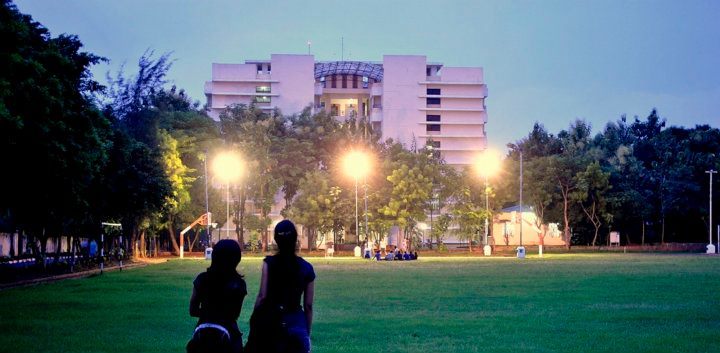 I will be joining one of the most premier B Schools in India. Honestly, I have mixed feelings right now. With my annual Appraisal letter in one hand and Resignation in the other, it has been tough since then. After serving a notice period of a month in your first company, separating from your first group of mentors, colleagues, friends and machines; being 15 days idle at home; I will not deny that at ample instances I thought to myself whether I had taken the right decision. Even today when I write this, I ask myself how badly I want this? But then what Stephan Mitchell says "When there's no way out, you just follow the way in front of you."
Repaying the bank loan tops my list of concerns. Apart from a few colleges, I feel almost everyone is worried, but I need to think straight.  For most of us it is going to be the last degree in education, so isn't spending actually an investment in my future? I would want to be part of such a B school that has an excellent ROI in terms of quality education, alumni base, diversity and placements. Because I am sure that MBA is more than just a degree. It is a wholesome development of an individual.
I have never had sleepless nights and last minute firefighting! Yes, I know it's strange, but I have used planning as a tool to keep myself organized all my life. Reading experiences of MBA grads have made me realize that you can't plan beyond a certain limit during the course of MBA. Does this mean I will have to change myself? I am a micro planner. How will I change to a risk taker? There is so much multitasking to be done. It is so complex and daunting!
Now, when I introspect, What exactly inspired me to pursue MBA in the first place was the excitement of doing something unconventional, Something out of my comfort zone, Something that I can challenge myself with and Something that 10 years down the line I can be proud of. I have never been a leader. I have always been a follower. This is my chance of proving myself capable and enhancing my strengths for life.
In a nutshell, I would just like to quote Po from Kung Fu Panda 1 "There is no secret ingredient". You yourself are the ingredient. So, I feel better as it all falls in place now. I am here to evolve and emerge victorious in all possible challenges that life throws at me.  My alma mater will be my inspiration and motivation to move forward and achieve all that I have ever dreamed of.                                                
                                                  "It's all up to you alone your strength and your will.                                                                                                   Fight all your weaknesses, stab them and kill.                                                                                                                     For there's will there is a way.                                                                                                                  Someone said it and that's what I say"  
————-
About the Author
Akshika Kachroo
Business Management (2016-2018)
Xavier Institute of Management

Xavier Institute of Management Bhubaneswar
Xavier Institute of Management, Bhubhaneswar is one of the most coveted B-schools in India. Established in the year 1987, XIMB is known for quality education in the field of Management and creation of future entrepreneurs. XIMB offers to its students three prestigious programmes; Business Management, Global MBA and Executive-MBA. 30 years and still going strong, XIMB strives to achieve its mission of making managers with a human face.