Preparation for student elections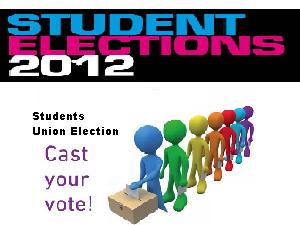 By now admission process for most of the B- schools is over and aspirants are busy checking their results, waiting lists etc. Thanks to social media which is acting as a great platform for clearing the queries of aspirants.  Special thanks to seniors of B- schools who are bringing the information from management to clear the doubts of converted and waitlisted students.
If we look at the "converted groups" on facebook, two types of candidates can be observed in these groups. One- who treat the converted B- school as a back- up, who have hopes or chances of converting better B- schools than the one they are into and two- the ones who converted their best call of the admission season and started to build some "image" before the joining date. The questions posted by the first category students are- refund of fees if they pay the first installment when they clear other B- school admission process.
I have seen few creating whatsapp groups and requesting to give phone numbers of the converts or the wait- listed ; canvassing it in facebook converts group and personalized messages.  This starts as soon as the results scroll on the respective websites. Personalized messages starts as soon as WL people converted or move closer to convert in the next WL.
I heard about the student body elections in my GDEPI coaching classes and read on blogs at random about these elections and all. After seeing the entire drama I realized that "is it because of the elections that will be held for student bodies, committees etc? Are they trying to get the image of a "leader" before the course commences? "
I know how important are extra- curricular, how proving yourself as a leader is important in the "rat race" but don't you think being "too soft" or too "co-operative" or projecting "too much" as a leader bring effects on a whole.
Being authoritative is different from trying to be authoritative. This reminds me of my school days, where few seniors and also few of my classmates who were contesting for "student body elections" showed greater interest in maintaining communication with peers during and before election, in contrast to their regular behaviour.  Above all, both are schools; one is at the beginning of formal education and the other one at the end of formal education. However, old habits don't change so easily.