How To Prepare A Powerful Video Resume For Interviews
In a few weeks' time, resume verifications, placement preparations and panicking for the same will start. You may need to compose video resumes for certain Consulting and General Management profiles. In this story, I will talk about what your prospective employer looks for and how are you to meet those expectations.
Rule number 1: Treat the video resume task as an actual interview process. There, generally will be two types of assignments: you will be asked to make a 2-minute short video and submit or you will be asked questions in real time online. Now, the second type is a bit tricky and requires a little more work.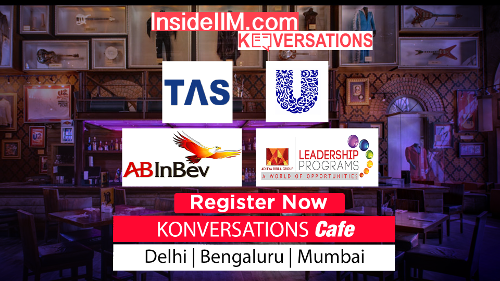 Rule number 2: Be concise, clear and confident. At the end of it, you should be able to communicate the message across, that you are the right candidate for this job.
For the live video resume type, prepare a list of general HR questions such as 'Tell me about yourself', 'Where do you see yourself in the next 5 years?', 'Why a particular company?' and alike. Next step is to jot down the answers to these questions and register them. As you start practising them you will realise the requirement for revisions in your answers and trust me, this will be useful for several other interview processes as well. Memorise the answers or carve them in your heart! You have to sound confident and not like you are reading out from somewhere or look nervous and underprepared. But, mind my word of caution – you don't want to look like you crammed the responses.
Always reach out to your program seniors, who have interned at or interviewed with the respective company of your liking. They can not only help you with the kind of preparation required but also put in a positive word for you if expected by the HR team. This will also resonate your genuine interest in the company. Many a time, the questions remain to be the same as asked in the previous batches which can certainly give you an edge.
Next, we shall talk about the content of the video in brief. Go through the company website and the job description and highlight the points that prove that you make the best fit for the role. You can begin by showcasing your alignment with the company's mission and vision. Be professional in your demeanour and that includes everything from the background screen to the lighting to your attire. Be brief with a clear objective set up front.
I hope you are able to bolster your candidacy through an impressive video resume! Good luck!