Prof. Bidyanand Jha on How Social Media Has Affected Businesses Today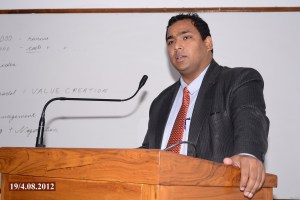 "You are not entitled to limit yourself while chasing your passion," says Prof. Bidyanand Jha of KIAMS, who already has an interesting and versatile portfolio of research. Several of his research papers on diverse subjects have received acclaim and have been presented at renowned international conferences. Here, he talks about his latest research on "Social Media Communication, User Generated Social Media Communication, Firm Generated Social Media Communication, Brand Attitude, Brand Image, Purchase Intention", and the relevance of social media for management graduates of today and tomorrow.
Prof. Jha admits to having a passion for knowledge and research, and he believes that Social Media is one of the change agents in the business world. Therefore, it was only natural for him to choose this subject for his research. Talking about the impact of Social Media on business, he says, "It is a perpetual entity; a platform where there is a lot of scope for innovation and creativity. It will continue to reach millions all over the world and have immense potential for businesses." He also believes that social media gives customers the information for making decisions, while also encouraging entrepreneurship, making it a win-win situation for all.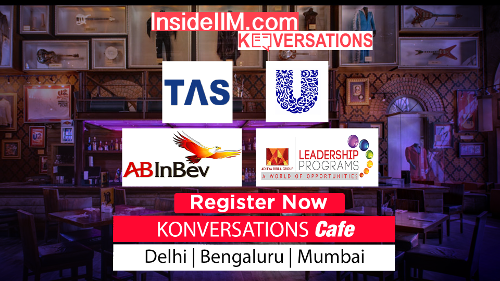 That's also true for management graduates who are being cherry-picked by social media companies. So, what it is that makes management students ideal for the E-commerce and social media world? Prof. Jha ponders before responding, "Social media is not only about what it looks like from the user end. There are a lot of analytics, processes and thinking that goes into it to make it user-friendly. MBA graduates go through various courses regarding these domains of expertise during their formal education, which make them best suited to handle these responsibilities." Obviously, these are exciting times not only for businesses, but management professionals, as well.
Hence, it's interesting to know how an institute like KIAMS prepares its students to take on the challenges posed by the social media industry. According to Prof. Jha, it's important that social media is treated with care and the curriculum updated to keep up with the changing trends. "Social media is still getting discovered and unfolded in India. At KIAMS we have customized courses such as digital marketing, social media analytics, consumer analytics and we have been conducting programs by industry experts," Prof. Jha explains. "Students also get chance to work on research papers with faculty members to enhance their understanding and knowledge."
Clearly, Prof. Jha is a passionate and popular academic, besides being an avid researcher. He involves his students in his research work, which enhances their learning experience. For him, his two interests of teaching and research go hand in hand: "I send an open invite to students to get involved in research work. Based on the interest area and conceptual knowledge, I pick the student as co-author. I use my leisure time for research, planning it on a weekly basis while monitoring my performance. As for the classroom, I try to encourage participation and use technology to keep things interesting." Wise words form an experienced researcher and academic. And, student should listen to his words as his expertise aligns with the ever-changing trends in social media and business.
KIAMS Harihar & Pune
OUR STRONG TRADITION OF EXCELLENCE CONTINUES! We live in the world where winner takes it all and there's no place for the second best. Not only do you have to beat intense competition, you have to be at the top of your game and race ahead of time. The forethought of our Director is evident today and his vision is refelected in our main aim: "At KIAMS we aim to provide an outstanding education, academic, social and extra curricular, which give opportunities for all students to excel, thus developing their ability to benefit themselves and others." You need to step up and take on the challenges, consistently hone your skills to be at your best. At the same time you need to keep yourself refreshed and rejuvenated to stay motivated and focused on your goals. Nestled on the banks of river Tungabhadra, is a 6 acre setting that promotes all this and more. Welcome to KIAMS, where idyllic setting meets intense learning atmosphere. A place where you will feel inspired to think creatively, and where the scope of your mind will be broadened so that you can unleash to its optimum potential. A BRIEF PROFILE Kirloskar Group Of Companies, one of the largest industrial conglomerates in India, has been growing and enriching lives for more than a century now. KIAMS was conceived as a training institute and knowledge hub in 1991. It was envisioned as a learning centre where Kirloskar Group Managers shared their expertise, experience and kept up with the latest concepts and movements in Management. In 1995, the training institute was opened to managers all over the country. ACTIVITIES • Management Development Programs - training and consulting education for industry executives • Consultancy - in India and abroad • Research