Prof Debapratim Of ICFAI Business School Awarded Again For Best Selling CASE Author
Another accolade is added to Prof Debapratim Purkayastha, Associate Dean, ICFAI Business School, as he won the award for best CASE selling author twice. He exceeded 800 CASE authors worldwide. Around 18,000 copies of his CASES were sold in year 2016-2017 in entire globe. The world largest repository of CASE studies – UK-based The CASE Centre discloses the list of top 40 best CASE selling authors.
The other top-selling case authors, in order of ranking were: Kamran Kashani from IMD, Switzerland, Christopher Bartlett from Harvard Business School, David B Yoffie, HBS, Vivek Gupta from GlobalData Plc, UK, Youngme Moon, also from HBS, Robert F Brunner, Darden School of Business, US,  (Joint 8th) W Chan Kim and Renee Mauborgne, INSEAD, France, and in the 10th place is Pierre Chandon, INSEAD, France.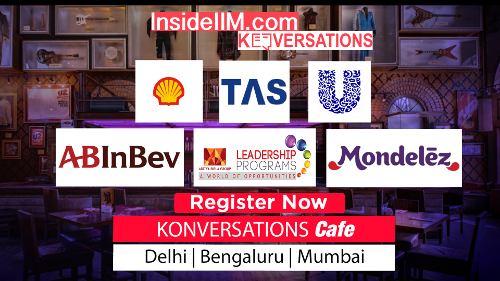 Prof Purkayastha teaches business strategy at ICFAI Business School. He also won The Case Centre's Outstanding Contribution to the Case Method Award in 2015.
While talking to Prof Debapratim Purkayastha about his achievements, he said, "I am honoured to be on that list. When I first started writing cases in 2006, I never imagined that they would find such wide acceptance in business schools across the world. Nevertheless, I have always endeavoured to write cases that not only my students at IBS, but also other students from different parts of the globe can relate to and learn from. This goes to show the wide reach and impact that ICFAI Business School has on the academic and student community worldwide through its case studies."
Some of the best CASE of Prof Purkayastha include – Netflix: Leveraging big data to predict entertainment hits, Corporate entrepreneurship and innovation at Google, Inc and The Body Shop: Social responsibility or sustained green washing?.
ICFAI Business School CASE Development Centre (IBSCDC) has developed around 6000 Cases which are used by over 800 Business School in 75 countries.
ICFAI Business School always give emphasis on CASE Based learning, as it help students to understand the corporate problem and develop their skills to solve it. So it give exposure to real world business issue to students while they are still in learning stage.
About ICFAI Business School:
ICFAI Business School (IBS) is a constituent of ICFAI group and was incepted in 1995. Since then it has been providing quality business and management programs and is one of the pioneer B -School in India. ICFAI Business School provides globally accepted programs and 100% case based learning. In Ahmedabad, Bengaluru, Gurgaon, Kolkata, Mumbai and Pune campuses, they provide PGPM program and at Dehradun, Hyderabad and Jaipur they provide MBA programs.
For more information about ICFAI Business School please visit http://ibsindia.org/
ICFAI Business School App downloads links:
Contact Us 
IBS Admissions Office
# 65 Nagarjuna Hills, Punjagutta,
Hyderabad – 500082, Telangana
Contact: 040-23440963
SMS IBSAT2017 to 56363
Toll Free: 1-800-425-55 66 77
(Mon – Fri 9.30 am – 5.30 pm)
E-mail: ibsat@ibsindia.org