Technicalities, jargons and constantly changing trends make Finance seem much more complicated than what it really is. Break it up and things become really simple and start to make sense. We're here to do exactly that for you; untangle things, like we always do.
Introducing again, on popular demand, the upgraded & renewed
2nd InsideIIM Finance Festival!
This 8 day festival, we deep dive into the world of finance with fundamentals of finance, stocks and markets, investment banking and trading. Here, you will learn from industry stalwarts who will deliver this knowledge with real life examples of their careers along with the nuances of the industry.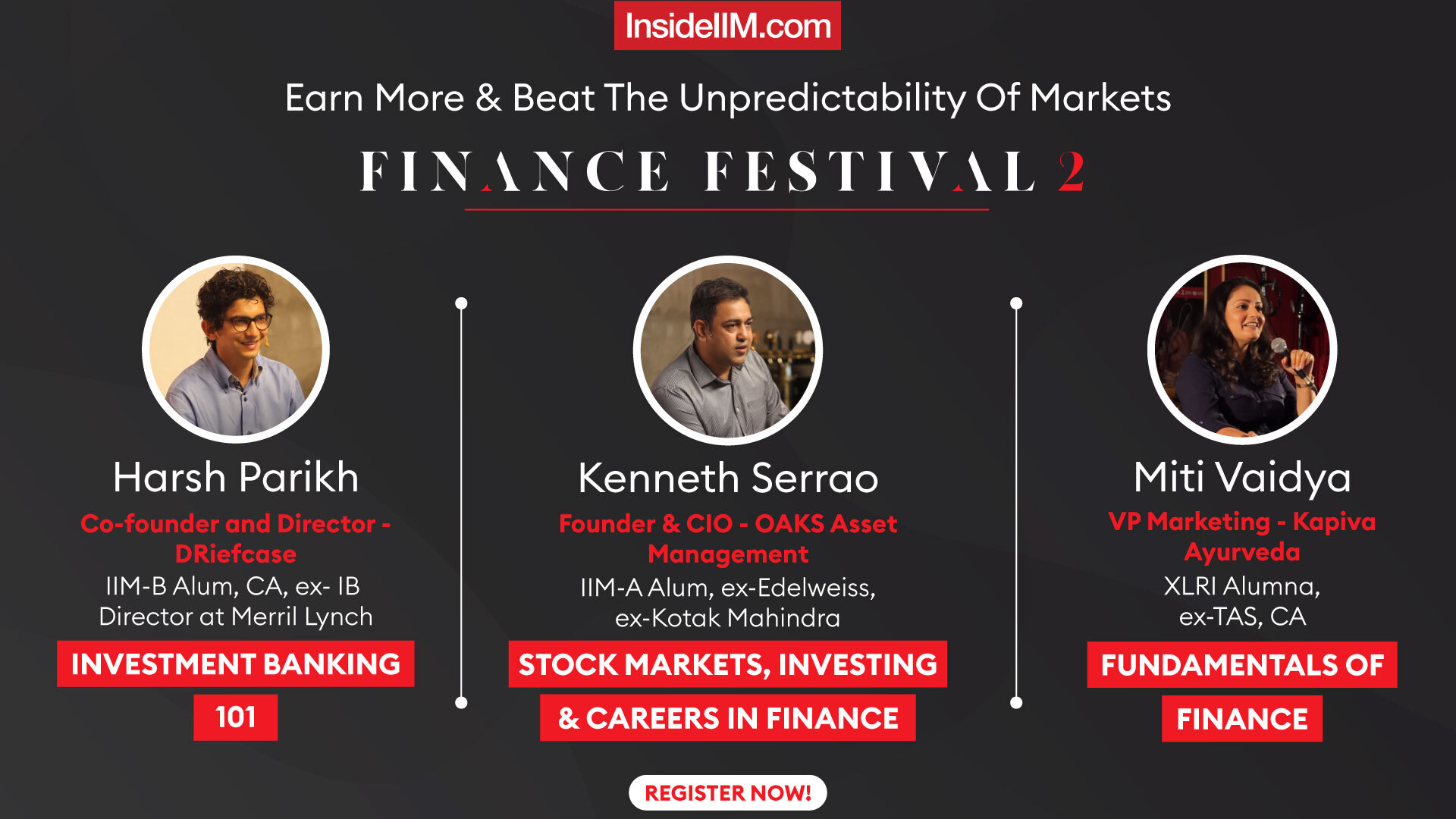 Unlock The Secrets To The Markets At The 2nd InsideIIM Finance Festival
With Exciting Early Bird Offers Of More Than 30% Discount!
What will happen at the 2nd InsideIIM Finance Festival?
Dec 6th - 8th - Stock Markets, Investing & Careers in Finance - Masterklass with Kenneth Serrao
Kenneth Serrao, an IIM Ahmedabad alumnus, has been a wealth manager, stock trader and is now a venture capitalist. He was the former Vice President - Kotak Wealth at Kolkata Mahindra India and UK, and the Senior Vice President at Edelweiss Capital.

Dec 11th - 13th - Investment Banking 101 - Masterklass with Harsh Parikh
Harsh Parikh is an IIM Bangalore alumnus, who has worked with Bank of America Merrill Lynch as Director - Investment Banker for a decade. He is also a Chartered Accountant.

Access to Fundamentals of Finance - Recorded Course by Miti Vaidya
An online recorded module of 4.5 hours that you can take up anytime you want to build the basics that will help you for an interview for any finance job or just to understand finance to make better business decisions. This course, created by Miti Vaidya, who is a Chartered Account, a former TAS employee and an XLRI alumna. Take a look at the modules -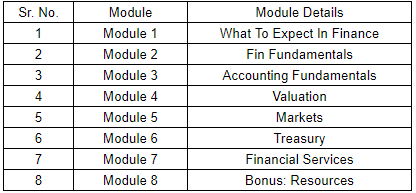 "An investment in knowledge pays the best interest." – Benjamin Franklin
Grab Those Early Bird Offers Of More Than 30% Discount & Invest In 2nd InsideIIM Finance Festival. Reap The Rewards With Increased Profits