Projects and Progress at SIBM Pune – An Insight to Student Experiences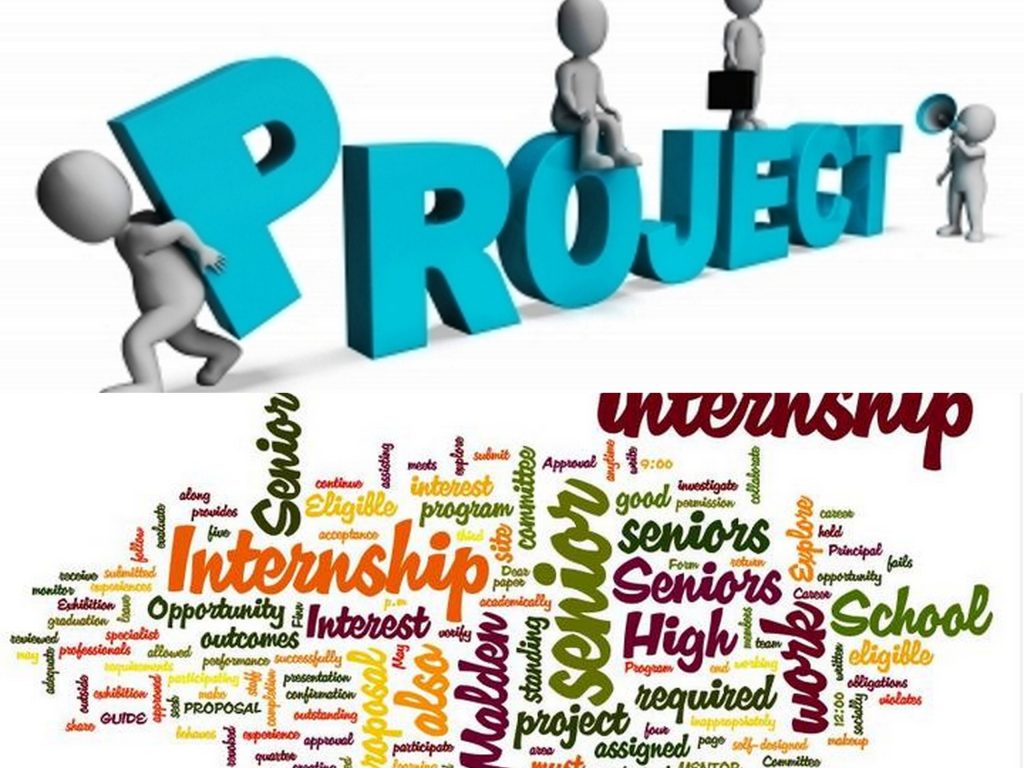 Internships and Live Projects are fast becoming the preferred way to learn the practical aspects of management, both for students and companies. We look at some of our students' experiences in this area to understand this trend.
The best way to enhance learning at any academic institution is to get practical exposure by taking on Live Projects and Internships. The way a live project help a student differentiate himself from his more academic counterparts, these projects usually include constraints and risks regarding cost, schedule or performance outcome. A Live Project has a definite beginning and end, with specific goals and objectives. Through participating in these projects students gain valuable understanding of a field, industry or sector which is crucial in the preparation to enter any chosen field.
Another source of learning that provides both the benefits of a live project and the field exposure is through internships. The importance of an internship experience cannot be overstated. An internship makes the classroom's abstract theories and learned examples concrete by placing the student in a real life work situation with co-workers performing actual professional tasks, which the job encompasses. Internships generally last for a period of two months for students at SIBM Pune; they form a mandatory part of the curriculum. The goal of an internship is to gain invaluable professional experience as well to beef up one's portfolio or resume and make industry contacts that could be essential in landing the dream job upon graduation. To most, an internship can have a significant impact on their professional career, it helps them build confidence and help them understand a job, profession or field.
What follows herein are the experiences of some of SIBM Pune's best who have worked on live projects, and whose internship experiences have been truly rewarding.
Sai Kripashankar from MBA II Finance and his team, Harsh Shah from MBA II Finance and Nisha Todi, MBA I Finance, are currently working on a project with an educational consultancy FinShiksha. The project is titled 'Industry and Financial Analysis of the Commercial Vehicle Segment of the Automobile Sector'. according to Sai Kripashankar, it is vital to understand what is expected by the company. "Regarding my assigned project we worked in three phases, the first being the industry analysis which would focus on analysing the various growth parameters and growth drivers and finding out how the industry is expected to perform. This is followed by ratio analysis, followed by commentary and comparative analysis. It is important to have a clear approach after defining the objectives of the project." While understanding the objectives, one should enhance the learning 'quo', according to Sai Kripashankar, "Through the project, I have gained significant understanding of how the industry is performing and how global 'macro' factors can affect various industries, especially with regard to the automobile industry."
Shreya Sen and Chitiz Gupta from MBA II Marketing are working with Bizseer Co. on a project titled International Business Development for Accupak in Latin America. The project required them to develop a strategy for the business which plans to expand to South America. They had to identify a different approach as it dealt with a new foreign market. According to Shreya it was a challenge to understand the importers, dealers and distributors in South America because these factors are different from the Indian market. "My learning from the project is that the market changes as per the geography and your approach has to be different, you have to be more creative."
Anirudh Durbha, Ayushi Todi and Shreyank Deoras from MBA II Finance worked on a project by IREP Credit Capital Pvt. Ltd. titled 'Identification of companies across infrastructure and SME sectors, based on growth potential in the future, for IREP to invest into'. As Anirudh relates, "The project was about gathering and building a database the company could use and about identifying potential investors for the firm." This being a research intensive project, they had to take considerable time out from academics while keeping in mind specific restrictions pertaining to the revenues and credit ratings of the companies, and the timeline of the project. According to Shreyank Deoras, "the extensive research and reading from my part and the learning were complementary; it proved to be an internship experience in itself!."
Sidharth Khanna from MBA II Marketing, Diptendu Das from MBA II Operations and Kayalvizhi M. from MBA II Marketing worked on a live project with Physiocell, which is into the corporate wellness sector. According to Sidharth, the project provided ample learning as it required them to understand a new sector and come up with the market potential for the same. "The core learning for me by working on a live project has been that I got a chance to explore a new sector, the corporate wellness sector, and to explore the various problems that corporates are facing today, along with those of the employees themselves." Said Sidharth, "When doing a live project, always remember that there is a solution to and a way out for each and every problem." Students need to look at a problem from different angles and need to be proactive in a project.
Meghna Biswas from MBA II Human Resources interned at Tata Steel Ltd. She was assigned a project on mapping the competencies of contract labourers. "What I have learned from my internship is that you have to be very diligent when it comes to work. My negotiation skills have improved through my experience of talking to the contract workers. Since I had to get data by constantly calling and checking up on them, I had the chance to witness and deal with day-to-day labour problems, attend disciplinary hearings and even saw how charge-sheets were filed, all of which is necessary experience for any aspiring industrial relations manager. Working with one of the largest steel manufacturers in the world, watching the steel plant in operation itself was an experience to remember."
Karan Kaul from MBA II Marketing, who interned at Godrej Consumer Products Ltd. in East Africa, admits the approach that he had to use in his internship was different. He had started very early, had gone through his project brief two weeks in advance and got in touch with his mentor very early. "I had the opportunity to do secondary research on the campus itself before I could go on the field", he tells us. He stresses the need to be creative, to seek different approaches to a problem and to go beyond the guidelines in order to successfully complete an internship.
Mandeep Sandhu from MBA II Operations, who interned with Mahindra & Mahindra Ltd., reports that the learning that one can take away from an internship is paramount in being able to relate what is learned in the classroom and practising it in the industry, "By talking with the various senior industry leaders, we get to know of their approach to business and understand ing that approach is very important for an MBA student."
Aparna Kumar from MBA II Innovation and Intrapreneurship interned at I.R.E.P. Credit Capital Pvt Ltd. Aparna states that she learnt many things through the various projects that were assigned to her in the span of two months, such as credit analysis on incoming deals, the amendments made in the real estate regulatory bill and their impact on non-banking financial companies throughout India, especially Maharashtra. Projects on asset-management were particularly challenging since one has to understand the portfolios of companies across the year, how they have performed, whether are they meeting the criteria set and what the changes are that need to be made.
Pooja Ninan from MBA II Finance interned at Nomura Services India Pvt. Ltd. She says that there is a plethora of learning to be gained by working in an investment bank. "You can improve your understanding of the sector, you are exposed to many analysts who have a deep understanding of the subject, you get opportunities to work with live deals and it's exciting to see what you learnt in class being implemented on the ground. We were also given a bit of the line work from analysts on the floor, which involved us helping them in their daily work. This gave me invaluable insights on how the company works."
Hearing these experiences, it is small wonder that internships are quickly becoming one of the favourite ways for employers to hire. The experience gained from working on a live project or interning at a corporate definitely increases the marketability of a college graduate for the future. Internships also help some to take a test-drive of their career and understand how their coursework prepares them to enter their chosen career while developing skills, building a better work habit and networking.
Today it is vital to take initiative and seek knowledge beyond academics by pursuing challenges and doing work that could benefit a company in the long term. The batch of 2014-2016 have shown us that it is important to have a thirst for knowledge, to be creative in approach and to go beyond what is expected so as to gain the maximum benefit, be it while doing a Live Project or an Internship.