Projects. Prospects. Progress. – SPJIMR Mumbai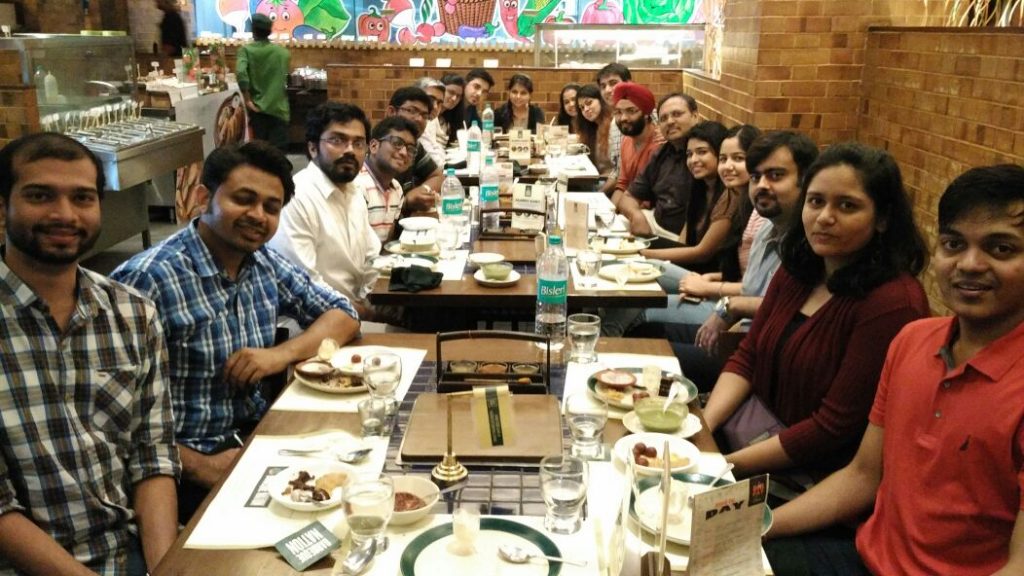 An MBA education aims to pack a lot of punch in a relatively short span of 2 years. Therefore, every activity comes with the claim of being consequential. Amidst the various commitments, constant pressure and perpetual deadlines, the students always look for activities that make the hard work and the intense involvement worth it. The Projects Live Committee is committed to giving us those opportunities.
This is a new committee which has been formed in 2016, to identify and source live projects from the corporate space, start-ups as well as from the FMB space. This not only engages the students on campus providing them a great learning experience but also prepares them well for work in that space in the future.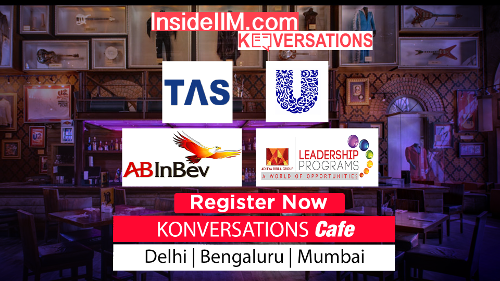 It is an eighteen-member committee and has Mr Atul Sethi (Head-Centre for FMB) and Mr Shirish Kotmire (Head-Start-Up Incubation Centre) as its faculty advisors.
As with all great spaces to work in, this one is both challenging and intriguing. It takes quite a bit of work to place a finger on the pulse of the batch, to know where they would like to invest their time and efforts in, to adequately represent the aspirations of a diverse batch, and to see through the projects that they take on to ensure that the demands of the client, as well as, the expectations of the students are met. It also involves strategic collaborations with other committees that work in a similar setup, like the Placement Committee, CIIC and the Alumni Committee.
Even among the various kinds of projects, there are nuances between say, a corporate project and one from the start-up space, and these nuances need to be respected. For example, a corporate project is more difficult to source, places higher demands on the students in terms of deliverables and deadlines, and is much less forgiving of errors. A social entrepreneurship or a start-up project is much more flexible but is also a more unstructured and independent endeavour.  Also, coverage of each specialisation and all interested students is another criterion to be taken into account while looking for projects.
Ably guided by Aman Agarwal, a first year PGDM student in Finance, we work mostly together and sometimes in conflict to try and understand what our batch needs, and while it involves a mix of hits and misses, it is fulfilling to see a batch mate feel rewarded after a project that fills two months of his time with purpose and learning.
Besides Aman, the team comprises Tejas Kulkarni, Vibhuti Rastogi, Mannat Gautam, Shweta Nair, Bibek Purkayastha, Prithvi Reddy, Darpan Garg, Aditi Goel, Mohit Rai, Amrutash Nanda, Angad Singh, Dhana Rajaruban, Lakshmi C, Anirudh Dalmiya, Sourav Jena, Sameer Sharma and me, Aishwarya Mishra.
Till the writing of this article, a total of 126 students have been covered, with a fair representation from all the 4 specialisations. Our recently completed and current projects include AasPaas.org, a competition FMB Dhandha and live projects by MagicBricks, Tailorkraft, Shopster, Suvidha and SpringPay.
A few examples of the kind of the projects we have been involved in.
AasPaas is a hyper-local neighbourhood social networking platform with end focus on engaging citizens in local matters in the areas of civic, governance, social and community. Two teams are currently working on developing a business plan and two are working on developing a Marketing Strategy.
Tailorkraft with its unique offering in the customised fashion apparel segment was looking for fresh minds to offer insights in Consumer Market Research, Competition/Industry Analysis and Identifying Target Customers Groups. Currently, 9 teams of 32 PGDM participants are involved across these three live projects.
Most of these projects had us handling the preliminary selections, coordinating all communication between the participants and the clients, ensuring timely submission of deliverables and also getting feedback from both sides to make the process more impactful for them and in the future. Dhandha was a training ground for us to organise events of a larger scale in the future, and its successful execution gave us the necessary boost for that.
As for the near future, there are multiple projects and events that are keeping us busy.
We are gearing up to organise and host Lock, Stock, Trade (LST) on the 7th of January, 2017. LST is a flagship event of SPJIMR and we have been conducting it since 2004. Through this consortium, we provide a platform for budding start-ups to present their business idea in front of a panel consisting of Venture Capitalists, Angel Investors and Industry experts. This enables the VCs to interact directly with young entrepreneurs and find potential business ideas to incubate in future. The event is being helmed by Tejas Kulkarni, and the scale requires that we have all hands on deck at all times.
The second event is the SPJIMR Business Academia Conclave (SBAC), to be held on 25th January 2017. It is a platform for businesses and academia to connect, share experiences and learn from each other against the backdrop of evolving market conditions. The event has gone quite a few changes this year, chief among them being it getting limited to a one-day event. The theme we are going ahead with is "Innovation", and we hope to make it a resounding success like it has been in the previous years. The charge of this event is being led by Amrutash Nanda.
Last but not the least; we are involved in a project of a different nature, one that is close to our hearts and is by far the most challenging one owing to the subject it tries to address. As MBA students, we become close, if unwilling allies with stress, insecurities and uncertainties about the future. Often all it takes is a patient ear to listen without judgement, a trusted friend to help us and a guide to show us the way. Vishwas, a counselling cell headed by Dr Lata Dhir and supported by a team of students from and outside the Projects Committee, is a labour of love and empathy which will try to deliver on its promise of "We help you grow".
It has been a whirlwind six months in this institute as well as in the committee. We have grown into our roles, learned quite a bit, and have tried to facilitate the same for others. In the end, what we believe in and what we aspire to is best reflected in the motto of our committee- "The best project you can work on is you."