'Proper Planning And Smart Work Can Help You Ace SNAP' – Richpal Chaudhary (98.75 %iler In SNAP 2016) On Cracking The SNAP – SIBM Bengaluru
Meet Richpal Choudhary who lives in Rajasthan but was born and raised in Gujarat (Vadodara). He completed his graduation in B.com from Maharaja Sayajirao University of Vadodara in 2016. After completing his graduation he started preparing for Competitive exams and the preparation phase lasted around 12 months after which he scored 98.75 percentile in SNAP.  He says scoring high is a difficult task but if it is done with proper planning and smart work, it is achievable.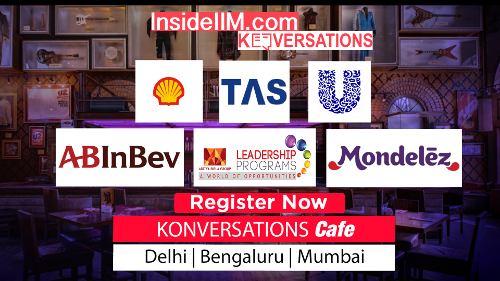 Did your educational background help you during test prep? Did it help you in subsequent rounds (GE-PI-WAT)?
I have done B.com and CA (IPCC). I had an edge in verbal questions as my reading skills helped me to solve a good number of questions. After considerable practice, I became good at quant.
GE-PIWAT is more of an elimination round. So a good knowledge of current affairs along with some stats helps you to crack GE-PIWAT.
What was your strong/weak section and what was your overall test-taking strategy?
Quant and verbal were my strong areas. I used to solve questions in my strong areas in limited time in order to have more time for weak sections. Apart from this, GK section increased my score in SNAP. I followed the very same strategy as I used to follow in mock papers. I started with Quant section and it took me 45 mins to solve as many questions as possible. Next, I moved to GK and didn't give it more than 15 mins as in GK section you either know the answer or you don't. Lastly, I moved to the verbal section and solved almost all the questions in 30 mins. I dedicated one hour to LR as it was my weak area and tried to make a decent number of attempts in it.
What was your strategy for individual sections (Quant/Verbal/Data Interpretation/General Awareness/Reading Comprehension)?
I started with Quant followed by GK (not more than 10-12 mins). Then I quickly shifted to Verbal and at last, I attempted the LR section.
In SNAP, I would suggest you filter easy questions from the difficult ones. SNAP is all about managing time and scoring high. So solve easy to moderate questions in 2/3rd of your time and then the remaining 1/3rd of time give it too difficult questions or the questions from your weak area.
What do you think you did right during test prep? What was it that you did right on Test Day?
As I was comfortable with my mock paper strategy, on the D-day I solved all the easy questions of quant section first. To my surprise, this time questions were little tricky and hence it took me some time to finish those questions. Somehow I managed to give all sections the time that I had planned to and made a good number of attempts. The key point here is that I focused on speed and accuracy.
What was your test paper strategy 3monthd/1month /15days prior to the exam?
Few months before the SNAP exam I mainly focused on Quant as I was weak in this section. I practiced a lot of questions. I took online tests to improve my speed. 15 days prior to SNAP, I mainly solved past SNAP papers. A week before SNAP I focused on my speed and accuracy.
How did you prepare for the group discussion? What was the topic and how did you tackle the GD round?
For GD I believe that you should give your opinion on the topic asked. Have your stand on the topic and indulge in an insightful discussion on it rather than repeating others point or simply stating facts without substantiating them with examples.
My topic was "Education is necessary to be successful". The topic for the GD can be generic or current affair based. I kept all my current affairs notes handy which proved to be of great help.
What resources did you use to refer while preparing for the essay writing? (Please mention the topic)
I have a habit of reading newspapers and blogs. I used to surf on internet and read interesting articles related to business, politics, economy, etc. This helped me in my easy writing.
How was the interview experience like? What was your preparation strategy and how did the interview turn out to be?
My interview experience was very good. As Symbiosis is a student-driven college they take very good care of each and every process. I was guided through the mail and on call by a member of admissions committee of SIBM-B. My interview was mostly CV based as I am a fresher. It was mainly focused on my role in the various activities that I participated at my graduation level. I would say in the interview your USP is the answer to question "Tell me something about yourself ". This will either make or break your chances of getting selected. Second basic question is "Why do you want to do an MBA?" Be confident and articulate your answers well.
All the very best!
SIBM Bengaluru
Ever since its inception in 1978, SYMBIOSIS has been synonymous with progress. The trend of progress has been continued by setting up of SIU's first campus outside Maharashtra at Bengaluru in 2008. SIBM Bengaluru is now one of the leading B-Schools of the country. The focus, now, is on matching global standards of management education. SIBMB instills a work culture which is unparalleled among various institutions. It provides a holistic approach to management which goes a long way in creating a dynamic identity. Vibrant student associations and committees complement the program with a number of activities involving institute-industry interaction.