Quiz Royale AT IIM Trichy

The time was 11:55 AM. In the next five minutes, we were going to have our third Competition & Strategy Quiz. My teammates and I were going through our own strategy one more time. Yes, you have read it correctly. This quiz was not your usual run-of-the-mill quiz. It was different. Our Competition & Strategy Professors have designed this quiz specifically to test our group dynamics, conceptual understanding, and strategy-making to come at top of this quiz. But for us, they were nothing short of Bond Villains who have created this maze to confound us. At face value, the task seems simple enough that is to create a mind map of a business model based on one of the cases discussed in the class. But here in lies the twist, we didn't know which case it was. It could have been any one of the seven cases that have been discussed so far in our class. Another thing compounding our headaches was the format of the quiz. The format of the quiz was something unique that none of us have ever heard about the ancient tales of legendary IIM Quizzes. So, the format was something like this – each member of our group will be called in a random order inside the classroom where the quiz was being conducted to create a mind map of the business model allocated to our group. Each member will have just 10 minutes to finish his or her part, and then, the next member will be called inside. The next member will have to ensure that there are no repetitions and that the points added are consistent with the overall model. This is, in addition, to the overall objective of creating a mind map that correctly represents their real business model.
We have our final discussion as the clock strikes noon and the first member of our team is called inside. We wait nervously outside cooking up what kind of impending doom waits for us inside. After 10 mins, he comes out and gives a quick summary of what to expect inside. I rush inside and locate our seating location. The system was on and the mind map was there. He has already covered the most important points. All I need to do was to make the connections and to make sure they are consistent and easily understandable by the remaining team members. I began my work shortly. But before I have added half of my
points and connections, the time was over and I was being asked to leave the premises. I come out and give the brief to our next member. This felt like a marathon where each of us has to give our best and then pass the baton to the next team member and then wait.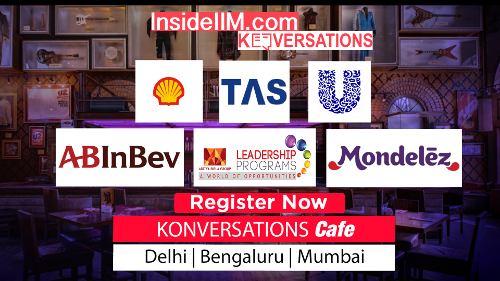 Next 20 minutes seemed so excruciatingly slow, we idled around chatting with other teams. Crossing our fingers that the model that we have begun with has not metamorphosed into something unrecognizable. Finally, the quiz ends and our final member comes out. She gives us a thumbs up sign saying that you guys did great and there was nothing much to add. She just double-checked it and made some minor corrections. We high-fived each other and took a sigh of relief.
Once the adrenaline of giving the quiz has subsided, we all agreed that what we thought would be another diabolical masterplan by our professors to make our lives hell has turned out to be a great fun activity and learning experience. Most of that it was a memorable experience that each of us will reminiscence fondly years after in our alumni meets. We acknowledged how hard our professors worked in creating this quiz scenario and how much better it was in complementing our classroom learnings by deepening our understanding of concepts through peer-learning and participation. This is what makes doing MBA at IIM Trichy such a great and memorable experience.
Which ABG Company Do I Want To Work For And Why?
I want to work for Aditya Birla Capital because I believe that our country is at cusp of financial revolution that can be realized with innovative application of emerging digital technologies in a localized context in different financial sectors in India. There is no better place to be part of this revolution, make a mark, and contribute to nation building other than a prestigious firm like Aditya Birla Group which brings with itself a long history of aligning its business strategies with innovation and nation building.
This article is written by Mayank Lal – Class of 2019