Rakesh's Bullish Journey At ATS Pvt Ltd – IFMR
It was November then and the second trimester of the first year has just ended and I was waiting for a few trading companies for internship. I have heard about people becoming a billionaire just by investing in the equity market for a few decades. Ace investors like Rakesh Jhunjhunwala, Warren Buffet, Raamdeo Agarwal, Ashish Kacholia to name a few have been role model for budding investors. I received a mail about Aditya Trading Solutions (ATS) recruiting for an internship. The selection procedure had two rounds profile based and telephonic interview. Before joining I had to learn the fundamentals of Option theory, Technical Analysis, and Fundamental Analysis. For this, I took the help of Zerodha varsity modules and NISM study materials. My joining was on 2nd April in Chennai. The job profile was "Junior Analyst". I was surprised to see a separate system assigned to all the interns with a name on it. Within 15 minutes I received a welcome mail from the HR. This eased my nerves. Then the work was assigned which was a mix of various disciplines of Management i.e. Finance, Marketing and Strategic Management. I worked on the analysis of Indian Listed Company and simultaneously predicted the share price and financial health of the company three years down the line. This was applicable to sector analysis also. All these were assigned keeping in mind the client's requirement. Towards the end, I worked on Knowledge Management. The Risk Analysis team gave regular reviews and gave a proper direction to the project. I also got a golden opportunity to attend a seminar in Bombay Stock Exchange (BSE). It was on Cross Currency Derivatives. There I interacted with some of the best minds in the field of finance and they provided inklings on trading as well as on career opportunity in this field. It was a good value addition for me.
STOCK MARKET IS A GREAT LEVELER FOR ME: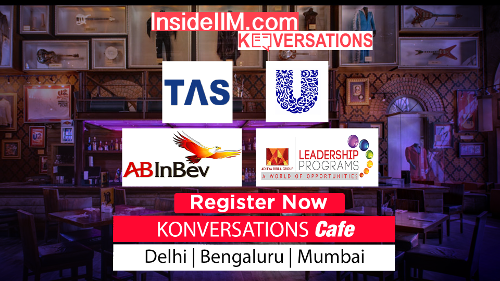 A few of my friends asked me what lesson Stock Market taught you. I replied stock market is a great leveller. It levels you out. I saw investors gaining colossal in a single day and in the same week losing as many as earned. It doesn't take much time for the portfolio to get obliterated of what earned yesterday. This is the thing which happens in the stock market only. The internship taught me to be very precise and judgemental in picking up the stocks rather than being promiscuous. Stocks are such a thing that can start in a positive note, gain momentum but end up becoming on a negative front which is beyond anybody's control. Similarly, it can go the other way round also. With enriched knowledge and experience in the stock market, I would wish to maintain a sound portfolio only then I would say my internship has culminated. But till then it's still a learning phase for me.
The experience of two months of summer internship was a roller-coaster ride for me. Every day I learned something new. I am bullish about the entire experience as it helped me to increase my knowledge immensely.
"In the short run, the market is a voting machine. But in the long run, it is a weighing machine."- Ben Graham
————
About the Author:
Rakesh Jethy
I hail from the "Soul of Incredible India".I am an engineer. At present, I am pursuing MBA from IFMR. I love reading war stories and do cricket and basketball post-match analysis when free. My hobbies include playing basketball and I am a long distance runner.
IFMR Graduate School Of Business, Krea University
Established in 1970, IFMR Graduate School of Business, Krea University is a leading business school with the objective of moulding ambitious young men and women into competent and socially responsible organizational leaders in a global setting. IFMR GSB is fortunate to have pre-eminent faculty members, most of whom have Ph.Ds from well-known institutions in India and the United States.