Raktadaan Jeevandaan – Blood Donation drive at IIM Ranchi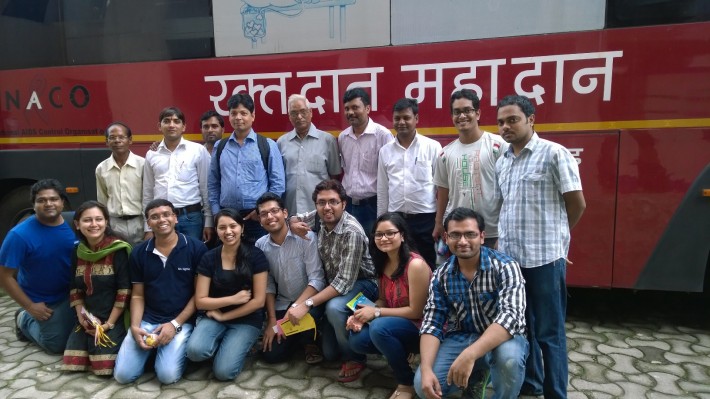 Samarpan, the social responsibility club of the Indian Institute of Management, Ranchi in association with the Rotary Club, Round Table India, Life Savers and JSACS, organized a 'Blood Donation Camp' on this Independence Day in its Khelgaon premises.
Recognizing the important role voluntary blood donations play in healthcare, the drive was a fulfilment of the social responsibility taken up by the institute.
Shri Atul Gera, Secretary, Rotary Club, Round Table & Life Savers, and Smt. Joley Sokey, JSACS, graced the occasion and addressed the members, encouraging and applauding them for their efforts.
The response from the staff and students of the college was overwhelming, with over 114 students coming forward to donate 114 units of blood. The door-to-door advertising done by the members of the club resulted in the participation of nearly thirty five residents of Khelgaon, apart from the students and staff, reflecting a positive outreach of the efforts of the students. It is noteworthy that this years' drive broke the record of participation of 103 students from last year. Also, the participation of the residents was a first this year.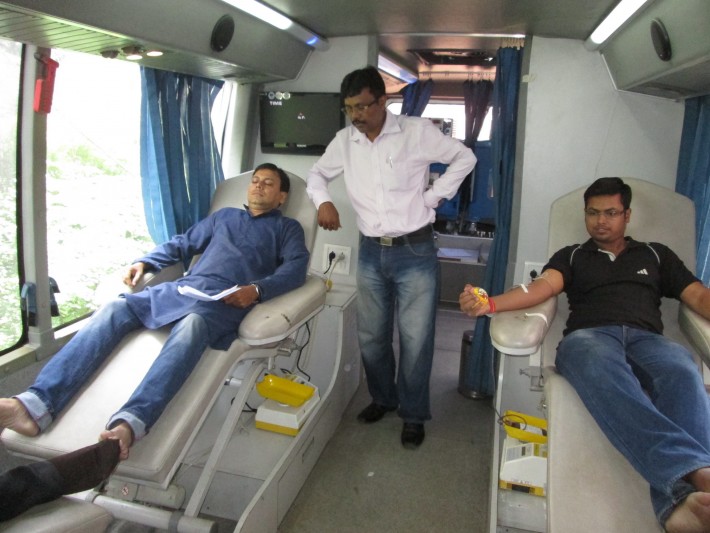 The program, continuing for the whole day, had every donor donate blood only after passing through preliminary medical tests like BP, Hb, weight-check etc. conducted by the Rajendra Institute of Medical Sciences. The donors were provided with filling refreshments after donating blood. The donated units have now been handed over to the hospital.
The enthusiasm of the students continued through the day, with members cheering on the donors and keeping the environment charged throughout.
The institute plans to keep in touch with the various associations and organize ways to help the needy patients in future too.