Rediscovering Bihar – New IIM in Bodhgaya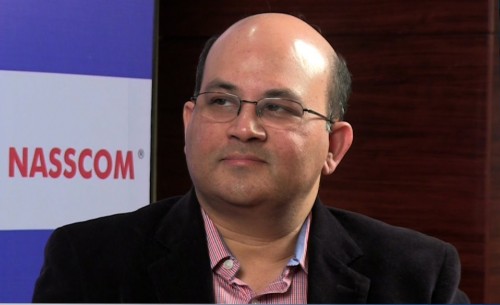 My last visit to Bihar was more than 20 years ago, so I was curious to see how the state has changed since then. The sense of anticipation was high as I now look forward to a prolonged interaction with the state – as Director of IIM Indore, I will be the mentor-director for the new IIM to be set up in Bihar.
Patna: Improved Infrastructure, but still very crowded
I had read about runway length and clearance constraints impeding flights in and out of Patna, and the reality of that was clear as we landed. Unlike other airports across the country that have expanded, got new terminal buildings, aerobridges, etc., Patna airport looked pretty much the same as I remember it from all those years ago. Looking at it closely I realized that it is a narrow rectangular strip with trees at the end, and no scope at all for expansion. The apron can't accommodate more than a few aircraft, so clearly Bihar's capital will need a new airport very soon.
All Indian cities have become more crowded over time, but Patna seems to be bursting at its seams. There have been infrastructural improvements in terms of flyovers and bridges, but the city still looks very crowded. Of course, like other cities, Patna has some areas that are sprawling and reminiscent of an earlier age – particularly the areas where the secretariat is located and where minsters and senior officers stay. But these look particularly incongruous in Patna because of the congestion in the rest of the city.
IIT Patna's New "Vertical" Campus
We set off straight from the airport to the suburb of Bihta about 35 km from Patna where the new campus of IIT Patna is coming up. On the way, we had to negotiate significant traffic jams at Danapur as trucks heading to the railway yard had blocked much of the road. Further down, we passed the Bihta Air Force Base before arriving in Bihta town, and crossed the railway track across a new-looking bridge to get to the IIT campus on the other side. All in all, it took about 75 minutes to get from the airport to Bihta, and providing quick access to the city will become critical in the years ahead unless Bihta Air Force base gets converted into the new Patna airport as has been proposed by some.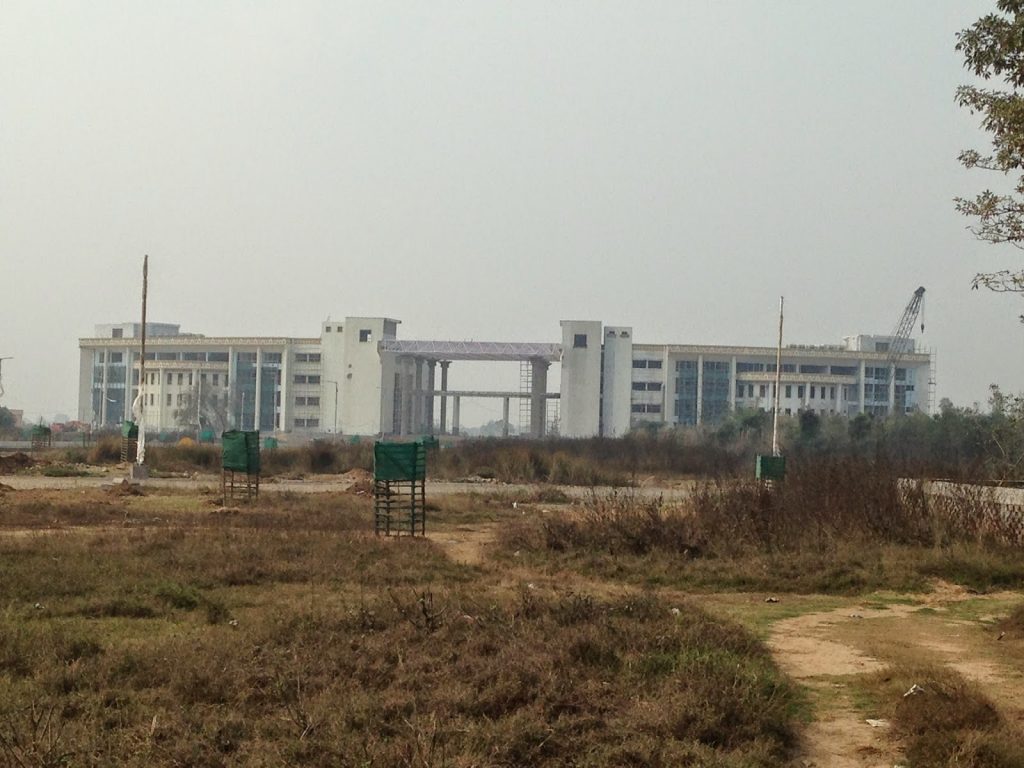 The IIT campus is flanked by a brand new Hero Cycles plant, (apparently set up in order to meet the enhanced demand for bicycles in Bihar thanks to the state government's scheme to provide cycles to girl students in government schools – more about this below) and a private educational institution with an imposing name – NSIT. Across the road is an HPCL oil storage facility.
The IIT Campus has a massive administrative building, a few academic buildings, 4 blocks of 8-storeyed hostels that will accommodate about 1,000 students, and multi-storeyed accommodation for faculty and staff. All these buildings are at an advanced stage of construction and should be completed in the next few months. A lecture hall complex and other infrastructure will come at a later stage. Personally, I would have preferred to see the lecture hall complex ready now rather than the admin block, but I guess they had to make some choices!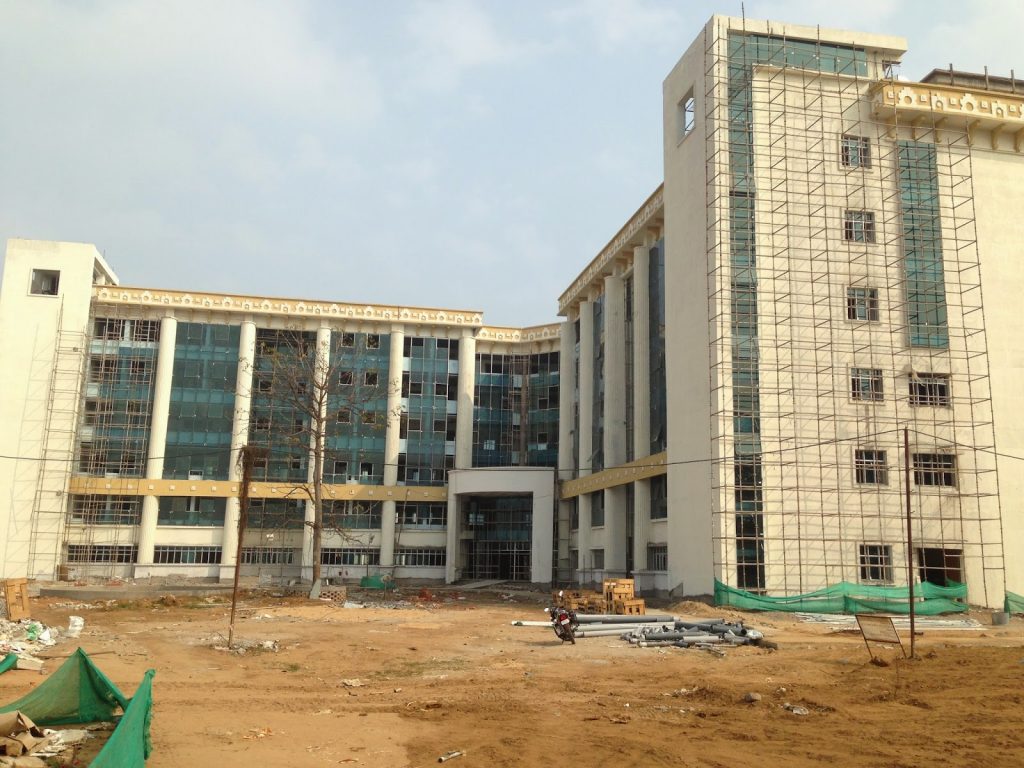 Some friends made critical comments when I posted photos of this IIT campus on Facebook, saying that the campus looks more like an apartment complex. I believe such criticism is unfair. Given the scarcity of land, we need to re-think the way we design academic campuses. Hostels and residential facilities have to go vertical, and scarce horizontal spaces can be used primarily for playfields and gardens. Clever design can make the campus seems spacious, green and open. Horizontal sprawl will have to be a thing of the past! If you want to see how this can be done, take a look at Hong Kong University of Science and Technology, the beautiful new university built in Clearwater Bay about 25 years ago.
Bihar has been an exporter of students to other states for as long as I can remember, but things are beginning to change now as high quality education comes to the state. 2 central universities, an IIT, IIIT, and an NIT are just some of the central institutions being set up. Besides, there are new state-supported institutions as well such as the Chandragupt Institute of Management at Patna (CIMP). This institute is presently located in a temporary premises in the heart of Patna as it awaits its permanent home that is under construction.
Gaya and Bodh Gaya
On Day 2 of our visit, we set off on the 115 km trudge from Patna to Gaya. The road is narrow (2-lanes) but otherwise in good shape, and the sides of the road are green with fields. It took close to two-and-a-half hours to reach the Circuit House at Gaya. I was pleasantly surprised to find the Circuit House spic-and-span, in much better shape than circuit houses I have seen in some other states.
We quickly moved on to the adjoining town of Bodh Gaya which has a very festive look. The roads are lined with flags, many countries have built monasteries, and hotels and lodging houses are all over. Buddhist pilgrims from all over the world throng this town where the Buddha is believed to have attained enlightenment under a Bodhi tree. The Maha Bodhi temple had a festive air as well, as the day we visited was the concluding day of a week-long festival.
I felt a little awkward at the temple given the circumstances of our visit. I had been planning for years to visit all the important Buddhist pilgrimage sites, to re-trace the path of the Buddha. But it took an "official" visit to set up a new IIM to finally take me there!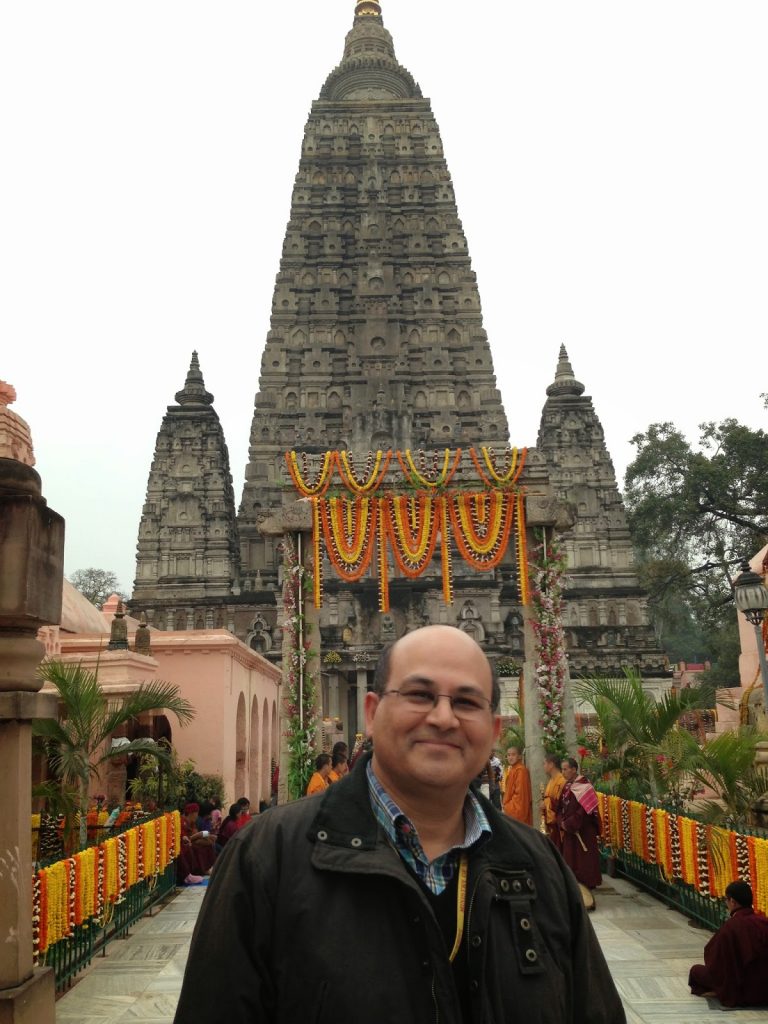 The Mahabodhi temple is beautifully maintained with clean approaches, marble flooring and orderly flow of pilgrims. One thing that did surprise me though was the small number of Indian visitors – for a moment, one could easily imagine that one was in a different part of Asia!
Gaya has a cute airport, designed to meet the needs of international travellers visiting Bodh Gaya. During the tourist season, international flights connect Bodh Gaya to a number of Asian countries that have significant Buddhist populations. The only domestic connection is to Delhi and Varanasi (Air India) and this too doesn't run the whole year around. But Gaya is on the main railway line from Delhi to Howrah, and is served by three Rajdhani Expresses apart from a host of other trains.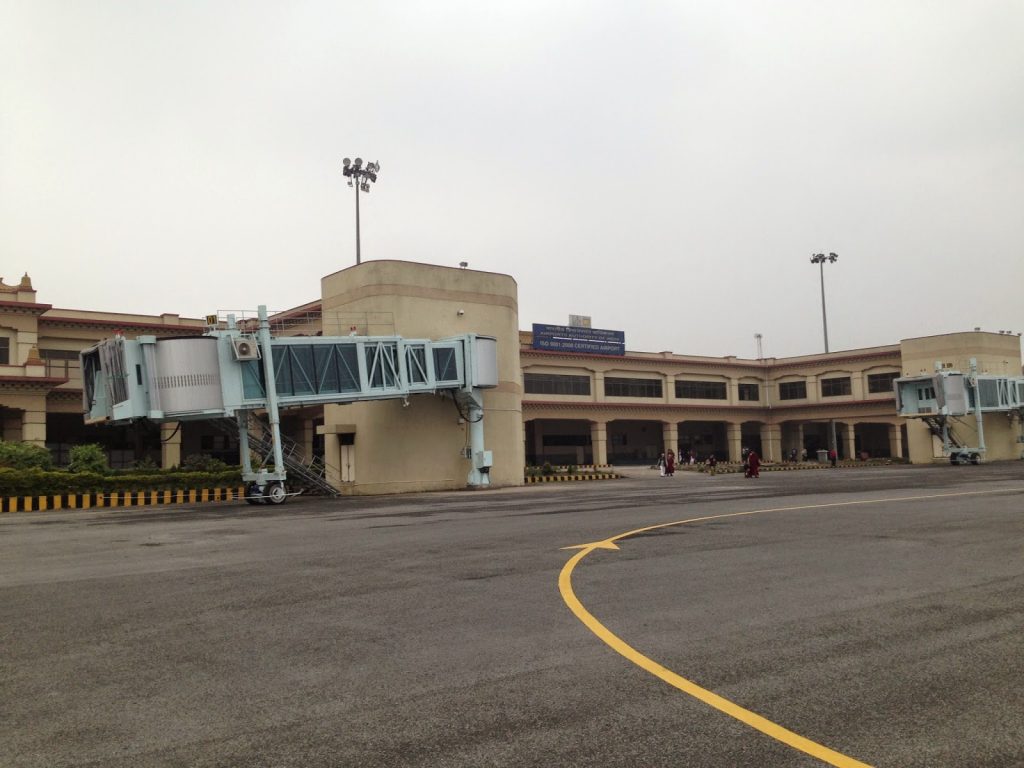 Gaya has a significant military establishment, a new Officers Training Academy, built on the premises of the erstwhile Army Supply Corps North Centre that was re-located to Bangalore a few years ago.
A Useful Learning Experience
On this trip I had the privilege of accompanying Shri Amarjeet Sinha, Additional Secretary in the Ministry of HRD, Government of India. Mr. Sinha has spent most of his career in Health and Education. Thanks to him, I was able to understand the socio-economic development of Bihar in a historic perspective ranging from the enduring impact of the Permanent Settlement on land use in the state to the recent improvement in some of its human development indicators.
I learnt that every girl student in class 9-12 in Bihar gets a free bicycle, uniform, and a scholarship, amounting to a total of more than Rs. 5,000. The bicycle, in particular, has resulted in a sharp reduction in school dropouts as girls are now able to reach school quickly and without significant cost. Thousands of girls have been trained in self-defence, in judo and karate. I was impressed to hear about a scheme of the Bihar government whereby young women from the Maha Dalit communities have been hired as catalysts (called Vikas Mitra = "friend of development") to get girls in their communities to attend school, give remedial classes and improve adult literacy. All of this was quite impressive, and I look forward to learning more about these developments as I spend more time in Bihar!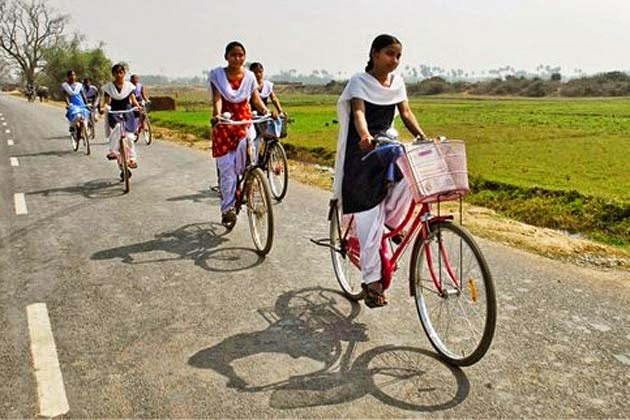 Rishikesha Krishnan
(The author is the Director of IIM Indore. Previously, he was the Professor of Corporate Strategy at IIM Bangalore. He received the Thinkers50 innovation award last year. He is the writer of 'From Jugaad to Systematic Innovation: The Challenge for India' and co-author of '8 Steps to Innovation'. He blogs on  http://jugaadtoinnovation.blogspot.in/ )
We are privileged to begin a new weekly column titled  'Jugaad to Innovation' by Prof. Rishikesha Krishnan, Director – IIM Indore.
(This work was originally published here)
Read everything about IIM Indore here