"Re-Imagining Futures" – My TISS Story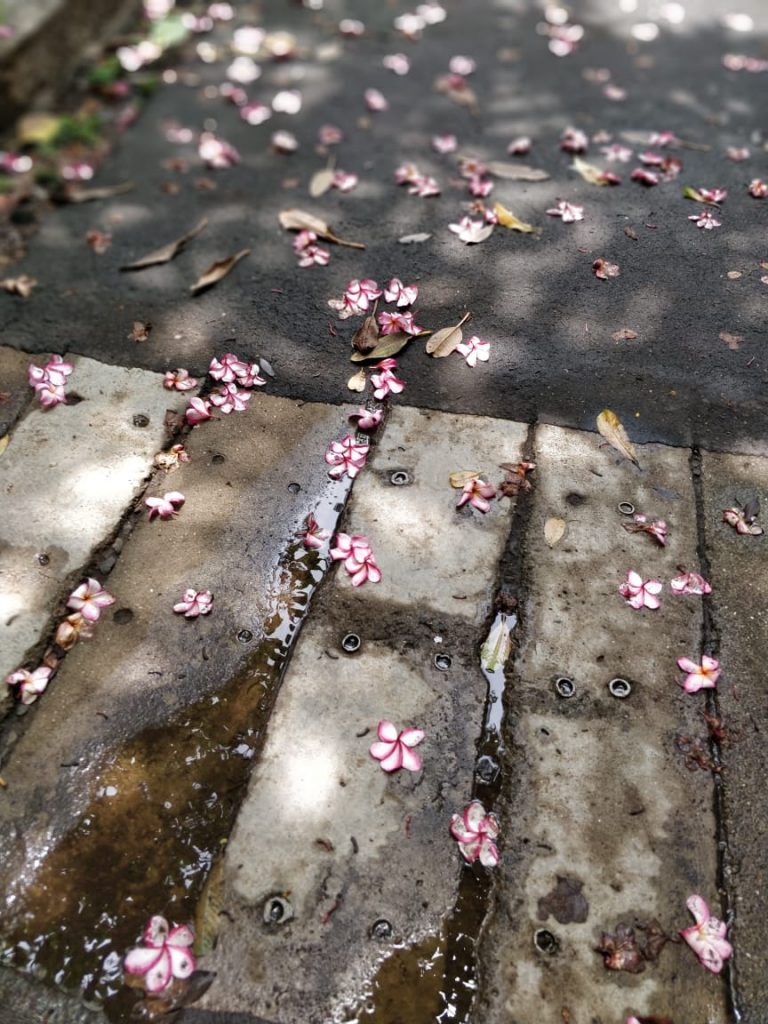 It has been almost a week since I joined the campus and it is as serene and beautiful as I had expected it to be. It is not an ordinary institute, it is actually an ecosystem where each and every component has an equally important role to play, even the animals are a part of it and are taken care of in the best possible way. Coming to our batch, we have a small batch size, which makes it easy for us to become inseparable part of one another's life and helps us to achieve our goals together. Here, we have a perfect amalgamation of people from different regions of the country which provides a holistic view of the society as well as exposes one to various different cultures. It is the diversity that makes us unique and strong. In the few days, I have come across with many people including our Dean, faculty members, notable alumnus from TISS, our seniors from the previous batch and representatives of various social support groups at TISS and their inputs in various orientation sessions have enlivened me for my onward journey at TISS.
For me, becoming a part of TISS can be defined as a journey which will help me realise my full potential. During my graduation, I had only a faint idea about TISS and its courses but some of my acquaintances often talked about it. Being an avid newspaper reader, I started to follow any news related to it and came to know about its core values and its stand on numerous social issues and responding to disasters such as the Partition of India, the Bhopal disaster and Uttarakhand floods to name a few. Consequently, my interest began to grow in its activities and I realised that studying at TISS would be an enlightening and enriching experience as the campus as well as the faculty are par excellence. I also discovered that many eminent personalities of our country are actually notable alumni of TISS.
But in a journey you are expected to have halts and it came into my life when I decided to have an experience of few years in the IT industry before pursuing any post-graduate course in management. After receiving a good offer from a reputed IT firm, a new chapter of my life began i.e. from a student to a GDP contributor and I became engrossed in my job and everything was going fine for me. But destiny had better plans for me and my interest for TISS resurfaced as I again started following any news related to it and a nostalgic feeling developed in my mind. I yearned for a campus life and to be a part of TISS. After much deliberations and research, I found that the M.A. in HRM and Labour Relations programme at it's Mumbai Campus is best suited to me.
As we all know that getting entry into TISS is a tough task and requires an in-depth knowledge of social issues, I started following news of national and international importance as much as possible. When the TISSNET results came out, I was elated to find that I have been shortlisted for the GD/PI round. My interview at TISS Mumbai will always remain a memorable experience for me that I would cherish for my whole life. The Interview Board was so co-operative and understanding that I never got a chance to get nervous and was able to convey my ideas to the Board in the best possible way. They focused on my strengths rather than on my weaknesses. Finally, I am a proud TISSIAN and feel responsible to carry its legacy forward.
Shristi S
I am pursuing M.A. in Human Resources Management and Labour Relations from TISS, Mumbai. I am an engineering graduate from BIT, Mesra and have worked as Software Engineer at Tech Mahindra. I like to write, travel, play badminton and be updated on news of national and international importance. I want to be a successful HR and a motivational speaker. "Today is cruel. Tomorrow is crueller. And the day after tomorrow is beautiful."- Jack Ma