The Reality Check – MDI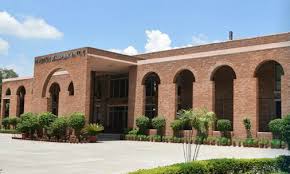 An excited walk up two flights of stairs, right, left, 20-25 steps and there it was. Room number 319, my room to be for the next one year of MBA. The excited was soon lost as my eyes grazed the inside of my abode. It would be an understatement to say that my expectations were shattered. Little did I know that the future held more surprises in store.
After a long day filled with speeches by various industry experts, my first day at MDI lasted till 3A.M in the morning and I understood the meaning of the phrase "No one sleeps here at MDI". As I got to know over the next few days, the activities literally never stop. There is always one or the other task to do, or something to read. To be honest, I had never realized the essence of time management until I became a part of the Mandevian family.
The life was totally new and no doubt difficult for the first few days. The difficulty level of settling and tuning to the life of an MBA college was perhaps a little more difficult for me as it was the first time I had tasted hostel life. Home really is sweet home. However, and not magically but gradually, I learned to have fun with hostel life. It was, and still is, challenging sometimes; with all the chores of washing clothes, filling bottles and even dusting a little bit was a paradigm shift in the way I had lived prior to my life at MDI. The thing which made all this fun for me was probably the fact that I slept for four to five hours every day at home as well so, the sleeping less did not have a lot of effect on me. I did wonder if some of my batch mates had it worse.
It wasn't all work. There were sprinkles of play and fun in this pudding of MBA life. From staying up all night with friends singing songs to dancing on our fresher's for four hours straight, I have enjoyed this new life and experience. It isn't exactly what I expected, but it isn't far off from the life I want for myself too. A life filled with activities, work and fun, and friends. That last word in the previous sentence holds more significance to me than what many realize and I think I have found just the perfect blend of friend circle. For me, friends play an important part in one's life. I believe in "stronger together" and I think friends keep pushing each other to achieve more than one's potential. Bonding with the right set of friends was important to me and I believe that is one thing I can strike off my "to-do" list.
The next thing on my "to-do" list? To work in a big conglomerate like Aditya Birla Group! The company which I would like to work in is Aditya Birla Capital. My interest in finance is the main reason for my choice. For me, analyzing various metrics is also a very important part of any team member working in a finance department and my engineering degree should help me in that regards. Of course, I have a lot to learn as the journey in management has just begun. However, the one thing I have learned, and I believe I knew it all this time in some tiny part of my brain, is that management isn't about teaching you everything on a particular subject or topic.
Management is all about learning how to think in a different way and learning to develop insights and thought processes that would help one in a better way. It is about making those right decisions or at least navigating all the possibilities and risks in a brief amount of time. Management is not rocket science, for there are no fixed boundaries or rules or outcomes. One has to learn all the time, learn-unlearn-relearn probably describes it in the best way possible. I hope that by the end of my journey with MDI, I learn all this and more.