Realizing The Power Of My Dreams At IIM Rohtak – Prerit Jain's Story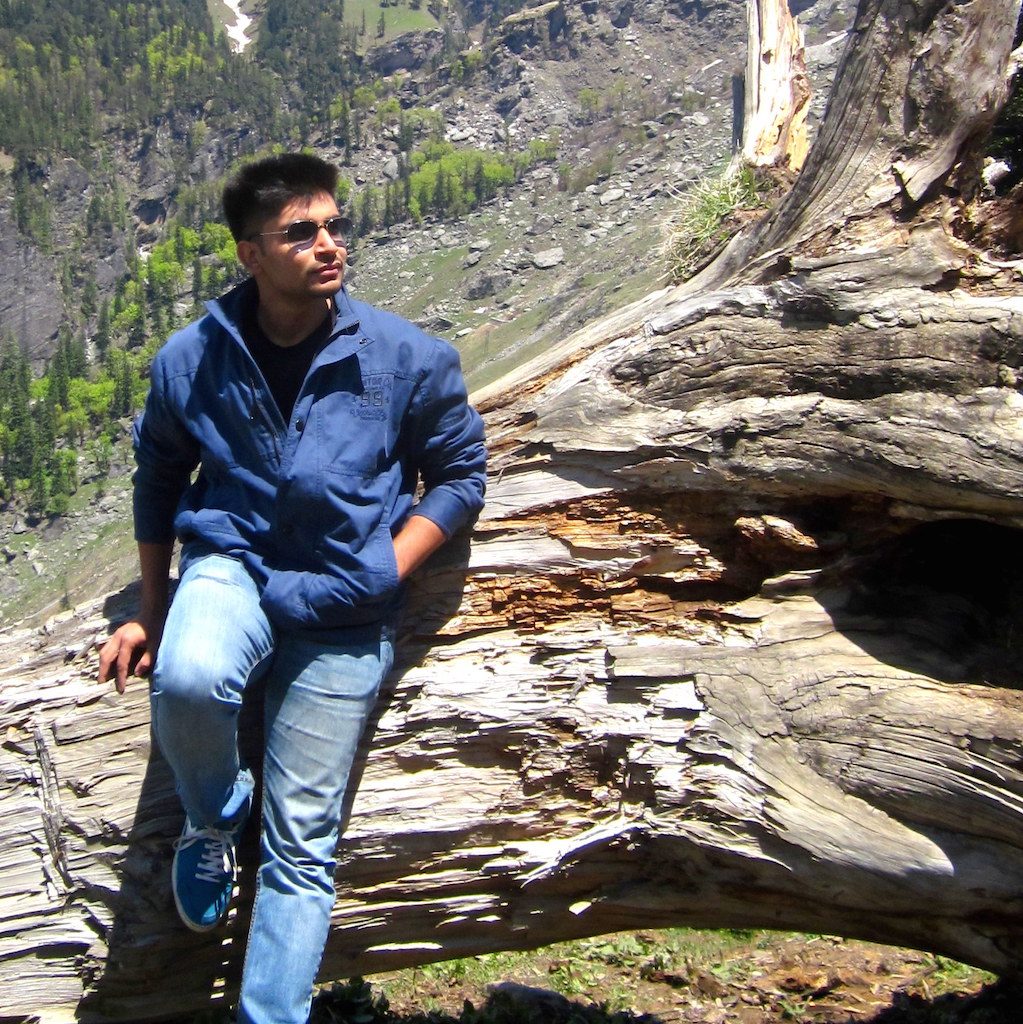 I've had a rather eventful life of 24 years and most of that comes from the time I've spent at a place that was nothing more than an ambition some 18 months ago. Before that, I had been fairly alright with my studies till 10th. Needless to say, I opted for Non-medical and trained for 2 years for THE EXAM THAT CAN MAKE YOUR LIFE, IIT-JEE. Like most, I couldn't get through. Does the Extended Merit List count? It doesn't really matter because I didn't make it to that either. With no idea whatsoever of why I was there and a lot of makeshift arrangements of conviction about being an engineer (Engineering ka scope hai, remember?), I finally passed out of college with a lot many friends, too little knowledge and an IT job in hand. Talking about you? Talking about me? Talking about half the population of engineers that there is actually.
And then it struck me. One infinite universe, hundreds of billions of galaxies, one Milky Way, one Earth, one life. Am I really going to spend the rest of my life (about 46 more years going by life expectancy in India as of 2015) doing something that rots me to the very core? "No, I'm not!" I told the mirror and worked 1 year straight to create my very own business. O yes! An entrepreneur! Should I have started with that? Yes. Why didn't I do it? Read on to find out.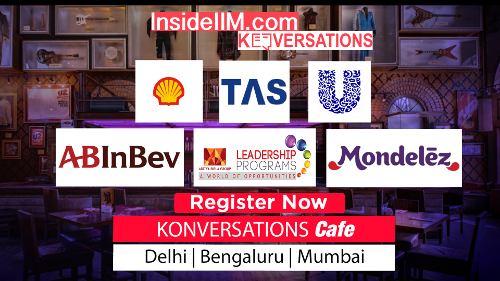 10 months of experience, complications more than I could handle and a bucket full of rejections is what it took for me to realize that maybe I wasn't ready yet. Marketing meant nothing beyond Facebook likes. Finances were only about margins. Human Resources? Kidding me? And for strategy, there were a lot of possibilities I could talk about for hours. No plans. Only possibilities. As Captain Smith, I could obviously go down with the Titanic. Or I could take a leaf out of Brock Lesnar's book, recon this knockout as an opportunity to get better, learn, upgrade my skill-set and live to fight another day. I stuck to the latter. I needed to know more about business than I already did. I needed to be able to reason my way out of real complications that I was bound to encounter tomorrow, if not today, in this line of career. 6 months, one Common Aptitude Test and 97.73 percentile later, here I was at the Indian Institute of Management, Rohtak. Story of half the population of engineers? Not anymore.
For the last 324 days that I've been a member of the IIM Rohtak community, my learning curve has been steeper than ever. Steeper than it had been for 23 years before this place. We're the crème de la crème after all! Take my word for it, this place is absolute crazy.
– Right when you walk into this place, you're greeted with 7 days of Aarambh (the orientation program), that is nothing short of a fairytale. 7 days, a maximum of 25 hours of sleep in total, around 30 tasks and a whole lot of running around the place looking for your partners because your seniors hate you more than you think they do. They give you different partners and 3 hours to solve a problem which otherwise gets listed as a case study in management institutes. Remember that thing I said about it being a fairytale? Forgive me. I lied. But ask me, ask everyone who has been through it, you'll miss it the most once it's over.
– We have faculty members who believe books are too outdated. What do they do instead? Research all through the year and use that knowledge in class. Heard of teachers like these before? At least I hadn't.
– We have committees that function like nothing short of mini-companies, I tell you. That brings me to the Industry Relations and Interaction Cell, or IRIC as it is more popularly known, at IIM Rohtak. Those who know me might actually be smiling as I mention this name because it just had to be there. Am I right or am I right? Thanks to my experience with the committee, I have had the chance to have a word with the best in the business. CEOs, Business Heads, entrepreneurs, Vice-Presidents, you name it. They say a man is known by the company he keeps. I, for one, have taken my first step to be known as the best. These are experiences that have worked in 2 ways for me. One, they've taught me not to think too highly of myself. Ever! Because there are some who will tell you by their aura that you, my boy, have a lot to learn. And two, they have helped me gain insights into how the corporate actually work. Treasure!
– Competitions are like THE THING at IIM Rohtak. Taken seriously, these are often opportunities that teach you way more than books. I myself have had the chance to take on the best minds in the country at our entrepreneurship summit, Udaan and the Marketing World Cup at IMT Ghaziabad. I can't really explain how it feels to be on the stage and present to a group of Venture Capitalists or to a group of marketing gurus from around the country. What I can tell you instead, is that when you step out into the corporate arena, there aren't going to be any familiar friendly faces. Competitions help you get used to the actual kind of rivalry waiting outside.
– Working as a member of the Creative Team for Infusion – the annual sports-management-cultural extravaganza at IIM Rohtak, I get a chance to do what I love doing: Designing. In fact, everybody does. Some really talented musicians, some exceptionally gifted athletes, interesting sports enthusiasts, impressive orators, surreal actors, amazing writers and some really experienced corporate minds, that's IIM Rohtak for you.
– It's never 'all work and no play' at IIM Rohtak. A group of extremely and differently talented individuals that we are, no day is complete without an element of fervor added to it. Come any festival from any part of the country and the amazing Cultural Committee will bring you events that'll keep you at your toes, running around, having fun and cherishing your friendship. War of Sections turns all these managers into warriors who'll do anything to win. Cooking, dancing, modelling, acting. Just bring it! And don't you forget the Premier Leagues! Cricket, Football, Table Tennis, Basketball, Squash, Chess. As if the daily routines of a couple of hours of play weren't enough, the Sports Committee lines up these extremely competitive leagues for us in the tiniest window of free time we get.
It's been an amazing year at IIM Rohtak. Filled with experiences I never thought of in the wildest of my dreams, it has brought me closer to who I am and made me stronger than ever, ready to take on the world. Can't wait to see what the next year has in store for me.
Was it easy? No. Has it been worth it? Every moment.
———
About the author: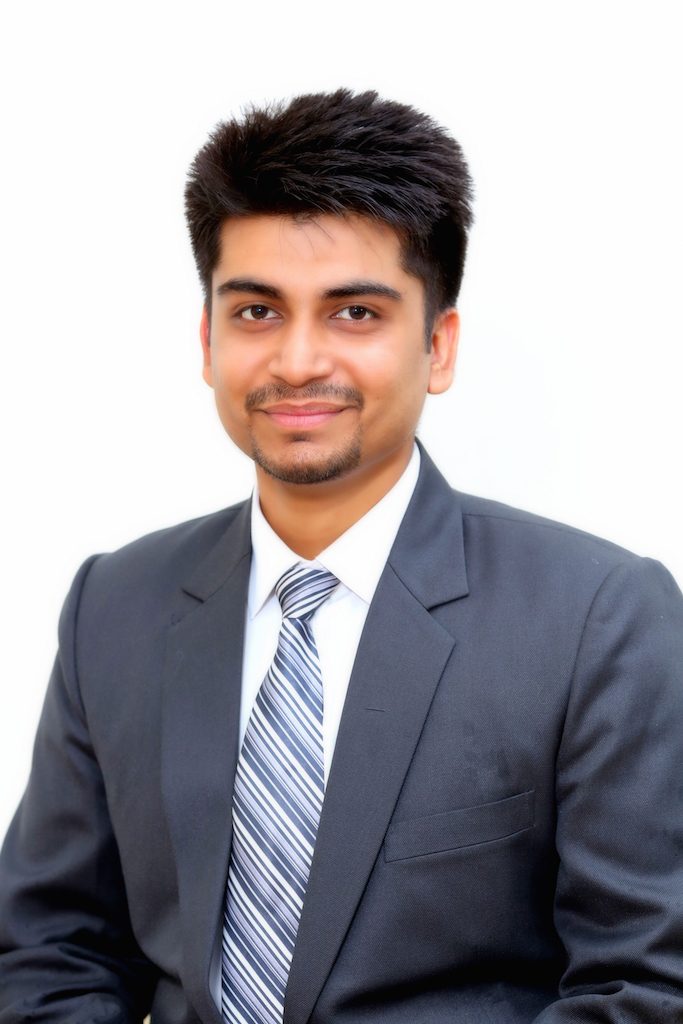 I hail from Punjab and have done all of schooling in hometown Rajpura, Punjab. Like all Punjabis, I love good food, good music and Bhangra! I hold a bachelor's degree in Instrumentation and Control engineering from NIT Jalandhar where I was the Creative Head for NITJ's annual cultural festival and Head, SPIC MACAY, NIT Jalandhar Chapter.
At IIM Rohtak, I look to specialize in Marketing, Finance and Strategy. I have been entrusted with the post of President, Industry Relations and Interaction Cell, and Creative Head, Infusion 2017. Good at a decent count of stuff, you might as well call me a jack of all trades. Graphic designing, Cricket, Table Tennis, Badminton, Photography, Art and Craft, Calligraphy are areas that I love investing my time in. I am a firm believer in the power of dreams and am an entrepreneur to the very core. Along with my best friend, I started Heartiee Greetings. It is a dream I hold very close to my heart and my stay at IIM Rohtak only brings it closer to reality.