What Really Happens At A B-School?
To all of you applicants, who believe that lives at b-schools is really that hunkey-dorey, here's a peek into what really constitutes the 2 years after you first get into a b-school.
After fighting your way through CAT, the GD-PI, and not to forget the 100s of hours of preparations, one fine day, the golden information flows through your inbox. When it does, you can't help but be excited and the excitement somehow makes you forget that beneath all the excitement, hours of undeniable effort, lack of sleep and immense hard work await you.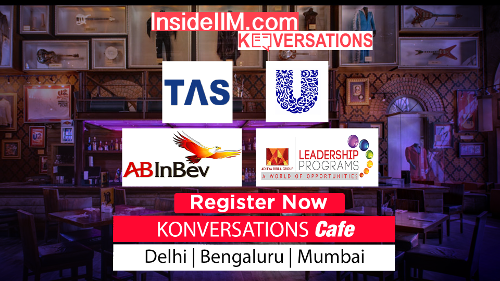 None of this is written to scare you away from the idea or even the final decision of getting yourself a business degree. The only purpose this article or the series of articles related to this one serves is to help you understand what really lies ahead of you once you've made the decision to join that school you've just made it to.
I'm pretty much going to skip the initial induction, freshers, and the usual that you'll go through in any undergraduate college as well and move to the grueling 1-1.5-2 terms up till summer placements depending on the college you're in. No matter how trivial it may sound to you, this one phase changes a lot of things for you, including yourself. These grueling months, not only give you that desired internship, but you also end up discovering yourself a little more through all the long hours spent on unraveling instances to fit 'your tell me about yourself' and '3 values you stand by'.
The summer internship process will change you in ways that you wouldn't have imagined. It makes or breaks people because you begin to be defined by nothing the day you've been placed on or the company that you've been placed in.
Once you're through with summer placements, there's a host of things on campus available for you to do (in case you want to). If not, you always have the option to travel, read, learn, party, vile away time or do anything else under the sun that you wish to in the little more than 1 year of free time that you've bought yourself.
There's committees, clubs, corporate competitions, live projects, the much awaited 'STUDENT EXCHANGE', academics, etc. all keep coming at different times and intervals for you to make the most of your time at a b-school but mostly to glorify your CV. Because every action once you're in this glorified placement agency is driven by your aim to make your CV stand out over others. While you try to pull others down, and make your CV artificially into what is never was and can never be, you also make some acquaintances. I say 'acquaintances' because it's difficult to make friends in a place where you're constantly trying to pull each other down to get that better job, or better pay package. In this intense and ever changing environment, it really is the survival of the fittest.
Once you've spent close to 3/4ths of your time here being involved in all the various challenges that the college may throw at you, eventually, you begin to give them all up and focus towards laterals and final placements. Post all of this rigor, you finally go through the most awaited farewell phase inclusive of grad trip and convocation which essentially make up more than 50% of all of the photographs that one would have clicked in the entire tenure.
I am sure the article has not been able to do justice to what we experience at b-schools or what I may have personally experienced at my b-school as I reverse count my days till the day I convocate in less than 6 months. However, 500 words in no way will ever even remotely describe the 500 emotions that one ends up living while living the 2 most intense years of their lives, I'm only giving you a sneak peak. You'll have to live it to realise.