Reasons Why You Should Not Join IIM Udaipur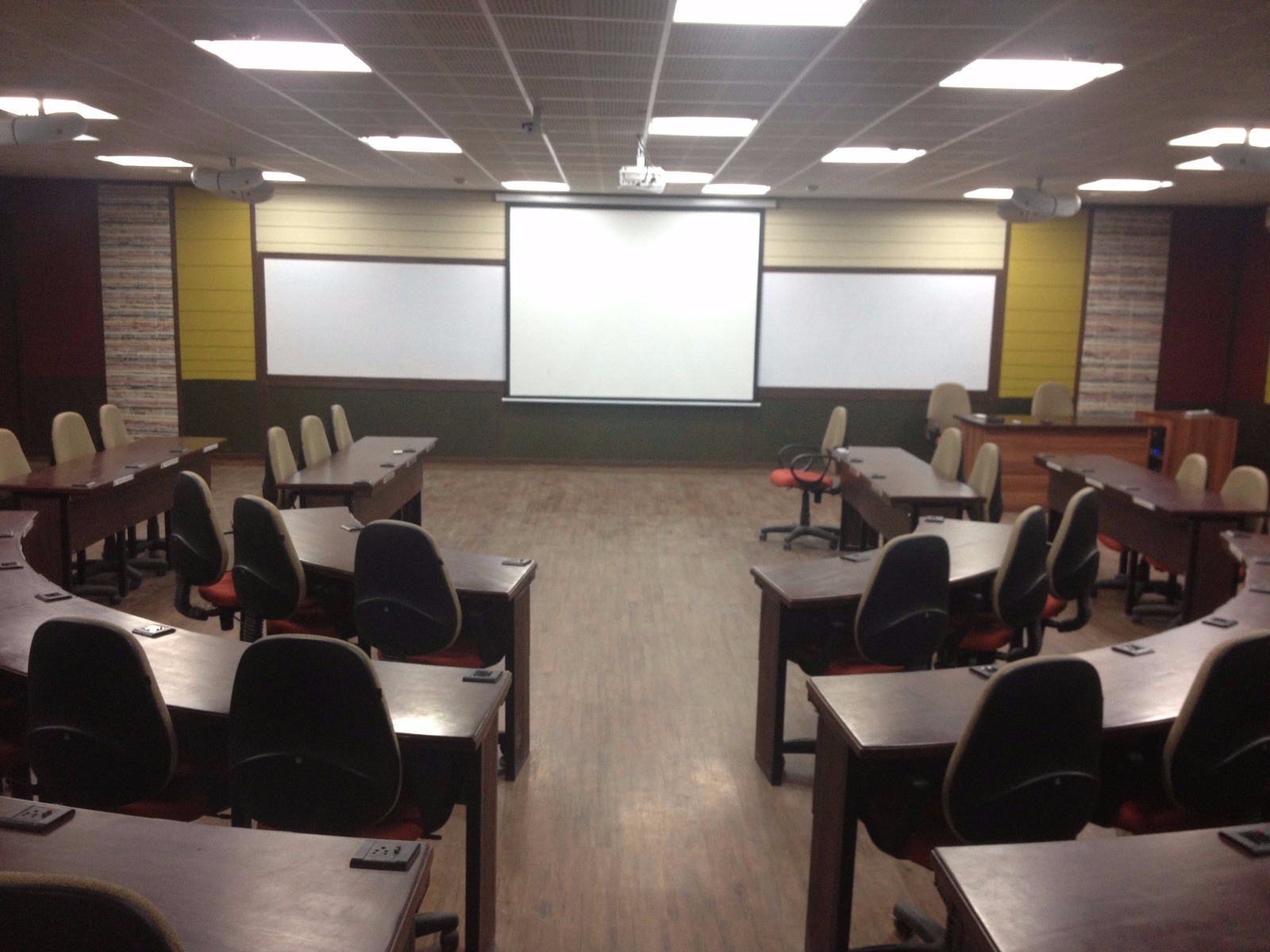 Reasons why you should not join IIM Udaipur
So you have heard both 'trusted' and 'doubtful' sources talk of us, and bitten your fingernails off watching comment wars on various websites, probably with popcorn and fries by your side. And if I am not very wrong, you opened this article expecting some serious comparison, complex graphs and string theory combined with evolution of man, and whatever it takes kind of effort to tell you why IIM Udaipur is your salvation.
Well, sorry to disappoint you, this article will not try to convince you to swing a sword on our side. Nor will it try to "turn you", as Vampire lore goes. This is to show you a candid view of the way we roll!
1. You are going to really, really hate your birthdays in IIM Udaipur. As the clock strikes 12, you will discover a mail in your inbox, written by your friends to the batch, revealing your most embarrassing pictures and likewise. Your palms will sweat and you will wish you were elsewhere. Just then you get abducted from room and everyone you know or didn't know smashes cake on you. Dirty, isn't it? That should be a good starter to keep you away from this place.
2. You will become one of us- you will develop the motor skills to revert with sarcasm to almost any form of criticism. And you will soon learn the typically boring IIMU way of not talking bad of anyone but using humor to conquer. Such a loss! You could totally be talking trash about other people and here you will assume the Harvey Dent Mode. I mean, before he became Two-face.
3. Hostels can really make you lazy. Other people do all your room cleaning and you have washing machines, fridge and cooking ovens. It is too cozy for good. From late august onwards you get to have single AC rooms and a brilliant view outside the windows. Further laziness! Oh and not to mention, first years have just three classes a day! You should totally not pick a place that makes you live like a king.
4. You can have your group meetings or club meetings or get-togethers at any point of time in any hostel or in the acad block provided you don't disturb others. Club meetings, rest assured, are almost always after dinner. Don't you think life is made better by restrictions? Like some wonderful places have regarding timings and all.
5. There is a club for everything – from Media work to Mess responsibilities. You get to have a say in the food that is being cooked – first time in your life. Scary isn't it? If you are unlucky, the Dramatics club will claim your soul and put you on stage. Or during fests, you might end up being the most wanted person in college. Popularity is such a waste, right?
 6. Coming to Placements! By now the reaction of shock must come like a reflex action to you when we say Placements are not our priority, education is! Seriously, who says that? Of course, IIM Udaipur is now rated by MHRD as the fifth in country in terms of quality of education and research, and also ranked the same in the prestigious UT Dallas ratings. But who really cares that a five year old IIM achieved such a feat right? All we want is comparison! We don't want to hear the average package in IIMU is rising by leaps and bounds, and best of companies are coming to campus to recruit with really challenging roles, all due to its focus on academic excellence. We specifically want to be told that Placements are everything! Definitely IIMU is not the right choice in that case.
7. Faculty will remind you of those teachers in school who always insisted you submit your work on time and reprimand you when you don't. Who wants that after the ease of engineering right? Here if you don't understand something in class, the faculty will insist you visit him or her and get that sorted. That kind of support and guidance is so hard to digest, especially when it comes from nationally acclaimed professors! And extra classes and tutorials for doubt clearing when you could be sleeping in peace! Goodness, IIM Udaipur is the last place anyone would like to be in.
8. On the first day you will hear about 'Transparency', and slowly this word will poison you. You will end up being honest to insiders, outsiders, and aspirants alike. You will never be able to bad mouth another college, because you understand the blood and sweat it takes to take an institute to the pinnacle of success. You will hear about the Director's vision of being one of the top 100 business schools in the world in fifteen years time, and you will believe it. Seriously, do you need that kind of transformation in your life?
9. You will get to meet several entrepreneurs during the twenty one fast months you spend here, and might get so inspired that you might turn into one yourself, backed by the college! Saksham, the E-Cell of IIM Udaipur has successfully launched Summer Entrpreneurship Program. So you can be your own boss for summers and try your own hand at business instead of an internship. To encourage students to take up this once in a lifetime opportunity, IIM Udaipur will also provide financial assistance to the selected students in the form of a stipend.
Also, students who embark on entrepreneurial ventures after college are provided financial support of 20k a month, as well as an opportunity to sit for deferred placements. IIMU contaminates you with the germ of dreaming big ! No wonder so many entrepreneurs have walked these halls. If you aren't careful, you might catch the virus.
If after all the dark stuff written above, you are brave enough to join IIM Udaipur, then two words for you –
"Welcome Home!"
***************************************************************************
The author is a student of Indian Institute of Management Udaipur