The Red Building Of Dreams – Ajit Walke, FMS Delhi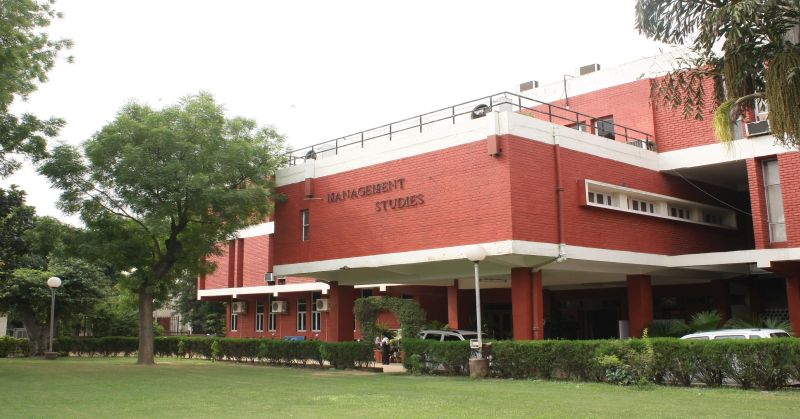 What makes my campus unique?
FMS Delhi is one of the best B-School in the country. It comes under the ambit of Delhi University and the Faculty members are just top notch, probably the best in the country. The infrastructure at the FMS is limited unlike the infrastructure at other top B-School. Due to this, we require to live outside the campus by our own. Therefore, this gives the opportunity to manage everything; right from the course study to doing daily chores. We also have the many opportunities to do live projects pertaining different societies of every domain; wherein other B-Schools do not have such many opportunities.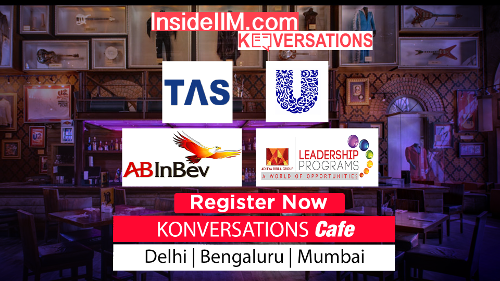 FMS is entirely a student-run institute. From placements; societies and Clubs, everything is run and controlled by the 2nd year students. In addition, the rigour they inculcate within the 1st year students regarding summer placement preparation and the overall academic curriculum is brilliant. 2nd year student works very hard in transferring the knowledge, seriousness and professionalism on the 1st year students.
Hence, the academic richness, opportunity to manage everything, fruitful learning experience makes FMS one of the unique places in the world to pursue the MBA.
Memorable classroom experience:
One of the classes of Business Communication, wherein we were being taught about the written communication. We were supposed to write about one letter of persuasion. Madam took an interesting way to teach; she asked us to brainstorm about how one persuade a girl/boy during a party or gathering. She started asking few students about their way of persuasion; from which very interesting answers we heard, and we couldn't stop laughing at some of the answers.
Some of my crazy batch mates:
1. Mohammed Arsalan
He lives in Delhi; despite this, he has taken a flat nearby FMS, so that he will get better opportunities to interact with his peers. This is how concerned he is about peer learning. He is very studious yet very fun loving and party goer.
2. Shikhar Shukla
He is very concerned about class participation. Every 5 minutes you can see him asking the doubts in the class. Some questions are brilliant and some are really poor; those questions become giggling stock.
3. Aditya Bhale
He is from Raipur MP. He is an amazing singer and very extrovert person. He is either singing or talking. Apart from this, he is very friendly and affable.
4. Utsav
He is also very active during class participation. He sounds very scholar with his words while asking doubts, but soon we realize that 40-50% of his words are gas.
Why I want to join Aditya Birla Group…
I want to join Idea in Telecom Sector. Idea is recently merged with Vodafone, which is big telecom giant. Apart from this, the existing working culture at Idea is very conducive to learning. It provides ample opportunities for budding managers to learn and grow. Peer learning and subordinate and supervisor relationship is also one of the best among the telecom organizations in the country.
Idea have a direct competition with Airtel and Jio. And Idea has done immensely well in maintaining their market share. This competitive environment has made Idea a great place to learn and grow. On top of this, It has merged with Vodafone, which is going to enhance its working culture even better; probably best in the telecom industry.
Placement Cell FMS Delhi
Established in 1954, FMS has been a pioneer in India offering management education. FMS has the unique advantage of being a premier 'B-school' in a University milieu and in the national capital, thus offering valuable opportunities for our students in interdisciplinary learning and to undertake live projects from national/ international organisations. FMS is proud of a long list of illustrious alumni. It has rich legacy and history of producing World Class Business Leaders who are ranking stalwarts in Top MNCs across the globe.