Red Building Of Dreams – Anandita Singla, FMS Delhi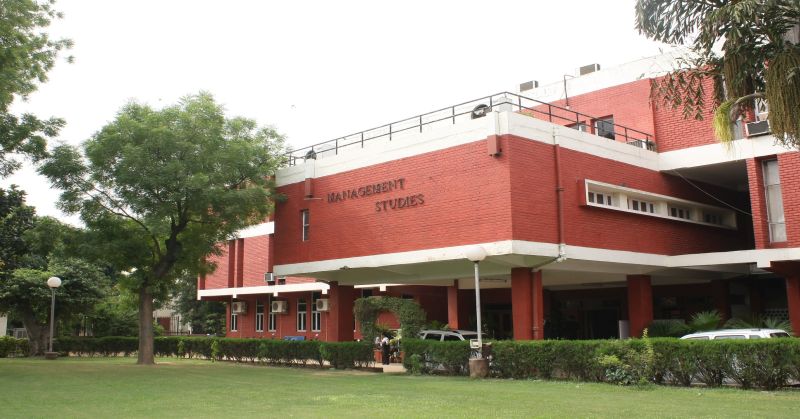 My campus, the campus of Faculty of Management Studies, is located in the heart of the capital of India, the city of Delhi. Its vibrancy comes from the presence of people from different parts of the country. It is clearly a mixed culture of different Indian states. Entering the gates of my college fills me with the desire to fly high just like the open-winged bird in our logo. It fills me with the determination to work hard to achieve my dreams. Also, it is a very cozy campus where every person is a member of a family- ' the FMS family'. It is the value that the campus adds to my life and the value I attach to this added value that makes this campus so important and beautiful.
A memorable classroom experience in my B-school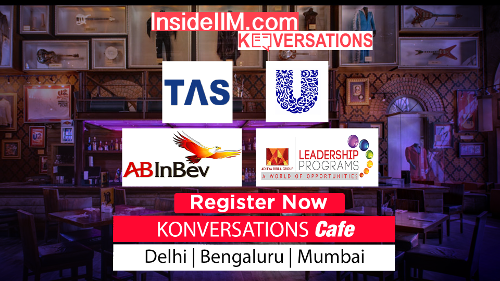 After joining the B-school, all the learning has happened through the various activities we participated in while in the classroom. The induction program was a very unique experience since it gave me an insight into the life in the corporate world and also helped me realize what all the course expects from me. The most memorable experience, so far, would definitely be the day our seniors from the Batch of 2019 decided to announce the end of the induction program by playing a prank on our batch. The prank was quite scary because of it affected our seniors who had been with us throughout this journey. What followed was a brilliant fresher's party and numerous memories.
Introducing – some of my crazy batchmates
During my journey at my college so far, I believe, I have had the opportunity to learn a lot from my seniors and also from the amazing people in whose company I have been staying- my batch mates. They have helped me see the fun side of an education that requires a lot of hard work and strong determination coupled with seriousness and professionalism. Some such classmates of mine are:
– Utsav Poddar: Utsav, in my opinion, is gifted with the ability to make people laugh through his spot on acting. The best part is that he can crack hilarious honest jokes with a straight face, which in my opinion is a very difficult task.
-Shanky Garg: Shanky is an amazing mimicry artist, dancer and actor who knows how to live and enjoy life freely and without any inhibitions.
-Raghav Rai Singla: I truly appreciate Raghav for one quality- knowing his priorities and being straightforward about it. He does not shy away from letting people know what he thinks, even when others would have said things conforming to the common notion and he also sticks by his words.
-Sachin Sharma: Sachin knows how to liven up a tensed situation and stays calm even in very difficult situations. This, to me, seems to be a very special quality.
Which ABG company would you want to work for and why?
Hindalco:
Hindalco is a leading brand in architectural, industrial, electrical, transport, defense and consumer durable industries. Coming from an engineering background, what excites me the most about being able to work in Hindalco is the fact that I will get the opportunity to stay close to the domain I have come from (electrical engineering) and also the domain I have entered (management). The whole prospect of being able to amalgamate my knowledge from MBA and seeing things related to electrical engineering around me excites me.
Grasim Industries:
Since the very beginning, a name that has been a part of my life is "Grasim" which I had known to be associated with the textile industry. It was only later that I was able to understand how deep the company's roots went and how varied its fields of operation are. The company, to my understanding, will help me get exposure in many different fields. The kind of learning opportunities that working in this company would provide me is what motivates me to work towards getting the opportunity to work in this field.
Placement Cell FMS Delhi
Established in 1954, FMS has been a pioneer in India offering management education. FMS has the unique advantage of being a premier 'B-school' in a University milieu and in the national capital, thus offering valuable opportunities for our students in interdisciplinary learning and to undertake live projects from national/ international organisations. FMS is proud of a long list of illustrious alumni. It has rich legacy and history of producing World Class Business Leaders who are ranking stalwarts in Top MNCs across the globe.