Red Building Of Dreams – Anubha Singhal, FMS Delhi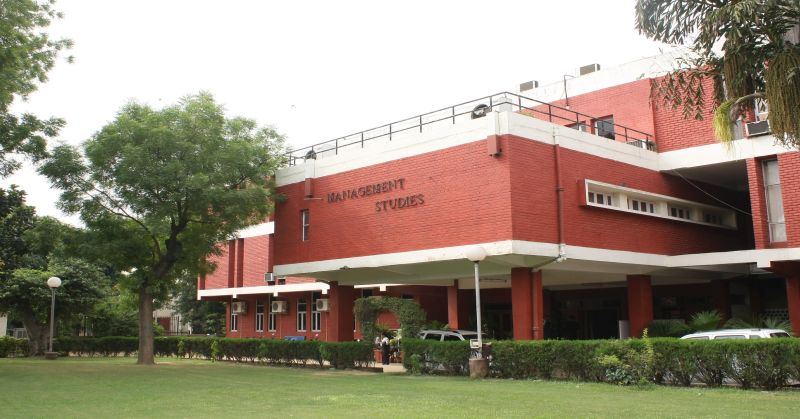 "Red Building of Dreams" has no hostel of its own. So students are distributed in all the vicinity areas of it. It makes a unique campus as students complete late night team tasks from their home without knowing each other but completely focusing on work. It gives them an experience of working in many teams and develop an ability to adapt to any new team or work in any cross-cultural teams. FMS has a scarcity of resources compared to its leading competitors in India which teaches its students is to how to manage your resources efficiently to drive a maximum throughput.
A classroom where there is a free flow of idea and opinions, where people help each other although competing is an ideal classroom for me. In an ITM class, students discuss various IT management systems used by companies and explain it to their peers and help them in understanding it which creates an environment where everyone was giving their input and involvement in the activity.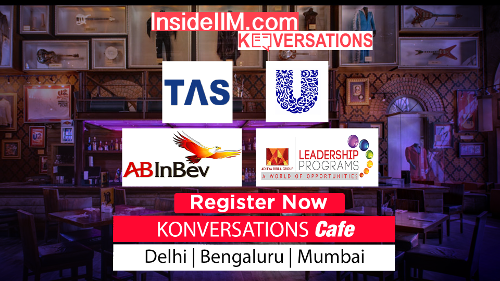 A journey has just started which gives me an opportunity to daily meet new people and know them. So the four crazy people I have met so far in the journey are:-
Jaspreet – Immature but with full of zeal to do something big in life.
Ritu – crazy for dancing leave people in awe with her dance.
Nivedita – chatterbox. Sit beside her in class and no one can stop themselves from talking to her.
Poorvi – her crazy laughter with a great sense of humour.
I am IT Engineer but I had a work experience in State Bank of India as a Probationary Officer because of my interest in Finance. So I would like to work for Aditya Birla Capital Ltd which is one of the leading NBFCs in India. I had a work experience of dealing with personal loans but I believe that ABCL will provide me with an opportunity to work in many different areas which will ultimately help me in understanding corporate finance. It will also provide me with an opportunity to work for its investment solutions like wealth management, mutual funds, pension funds etc. Other than this it also provides protecting solutions like insurance products.
Placement Cell FMS Delhi
Established in 1954, FMS has been a pioneer in India offering management education. FMS has the unique advantage of being a premier 'B-school' in a University milieu and in the national capital, thus offering valuable opportunities for our students in interdisciplinary learning and to undertake live projects from national/ international organisations. FMS is proud of a long list of illustrious alumni. It has rich legacy and history of producing World Class Business Leaders who are ranking stalwarts in Top MNCs across the globe.