Red Building Of Dreams – Ashish Kumar, FMS Delhi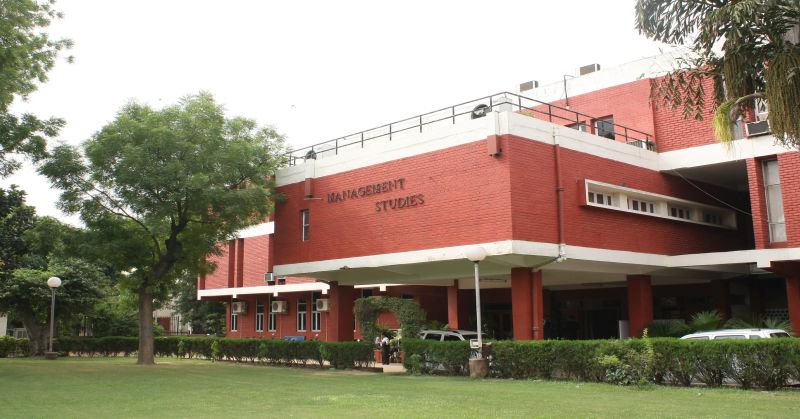 The value system is the thing which sets "The Red Building of Dreams" apart from other B-Schools. Being ethical is the first lesson that is taught to someone who joins the campus. There is also a perfect blend of classroom learning and peer-to-peer learning which proves to be quite useful as it is said that the most important lessons of life are not taught in the classrooms. Compared to other top B-Schools the fees is also negligible and one can graduate without any loan on his head.
A memorable classroom experience in my B-school
Faculty of Management Studies has its building in DU's North as well as South campus. Most of the classes are scheduled in the North campus but once in a week we have to go to the South campus and a bus is arranged for that. It usually takes around an hour to reach there. The bus journey, the south campus of DU, the FMS building, everything is an experience as you get time to explore your batch mates, surroundings and whole of Delhi.
Introducing – some of my crazy batch mates
Aditya Bhale: A traditional singer who when sings can make the whole audience awe, and at the same time is a great football player. He has the experience of running his own music and football academy.
Ashish Batra: Hailing from Patiala, he is one of the craziest guy in the class. He is small but is noticed by each and every teacher due to his weird actions. Whatever he does, it fills the whole class with laughter.
Shruti Garg: A great flute player. Whenever she plays there is a pin drop silence as everyone is lost in the melodious tune of her flute.
Which ABG company would you want to work for and why?
The ABG Company which I would like to join is Idea Cellular Limited. It was recently in the news for its merger with Vodafone. After a successful merger, the two companies will surpass Bharti Airtel to have the largest market share. But, there is a stiff competition in the telecom sector and with so much debt piled up, Idea Cellular is in a tough situation. The competition is challenging and I would love to be a part in this to help the Company beat its competition and become the market leader in telecom sector. Also, I have expertise in Communication and might prove useful in this regard.
Placement Cell FMS Delhi
Established in 1954, FMS has been a pioneer in India offering management education. FMS has the unique advantage of being a premier 'B-school' in a University milieu and in the national capital, thus offering valuable opportunities for our students in interdisciplinary learning and to undertake live projects from national/ international organisations. FMS is proud of a long list of illustrious alumni. It has rich legacy and history of producing World Class Business Leaders who are ranking stalwarts in Top MNCs across the globe.