Red Building Of Dreams – Badam Reddy, FMS

Generally getting an MBA from a Tier 1 college will cost nearly 25 lakhs. This makes people to save money for at least 10 years after joining decent company, but MBA from our college will cost only 2 lakhs, this will give me freedom which is required for a normal life and I will be risk averse to the situation. Apart from this, we don't have a hostel to accommodate all people, this makes it difficult to do projects on coordination. People staying in different parts of Delhi, have to coordinate through phone and trust each other. This thought us project management skills and those experiences will also be similar to real life work experience.
A memorable classroom experience in my B-school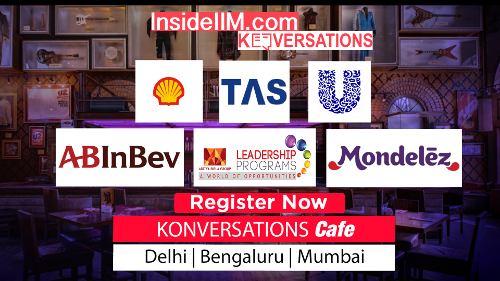 In one of the behavioral classes, the professor has asked for the solution for sending a mail to the whole class, after brainstorming I came up with an idea of creating a group email I'd. Out of all ideas professor has selected my idea and requested me to implement the plan as soon as possible. This she has reminded for 2 times. From that day onwards whenever a professor asks for class representative, my friends started to mention my name, even though I was not interested in that. This continued for a period of 1 week, without knowingly or unknowingly I was known to everyone and slowly I started knowing everyone in the campus. This helped me to gain a huge network inside the campus. For that period of time, I learned how to manage time and improved my communication skills.
Introducing – some of my crazy batch mates
Shanky Garg:-
He is born and brought up in Delhi. He has a good physique, the first time when I saw him, I thought he was a kind of serious person. After a few days when we were going on a busy schedule, everyone was tired so we thought of having a cultural day. That's the first time his true colours are revealed, he has that talent of mimicking any character within a span of time and he is a great dancer too. When he did that mimicking act, mood of the class has changed from the depression to jovial. This has made our class more vibrant
Ravi Shankar:
He has graduated in mechanical engineering from JNTU Kakinada in 2017. Then he took 1 year in pursuing his dream of becoming a film director. Generally, everyone has some dreams in their lives but mostly they run after money, but he risked 1 year of his career for pursuing goal. Later also he without getting disappointed with his career and was able to crack FMS interview confidently. Whenever I see him I used to inspire of him. A few times, I tested his passion, whether still he passionate about that or not? But I never found in that way. In terms of character also he is down to earth person.
Avinash :
He did under graduation in mechanical engineering from Osmania University. Then worked for 3 years in TCS before joining to FMS Delhi. For the first few days we were loaded with a lot of works and ran under stick deadlines, everyone in the class is much tensed, but he is the man of cool. Even though he has not completed his Tasks, he used to suggest us the how to complete the task without losing quality and within the deadline. Every time he used to have a perfect plan and used to follow that. That's one skill I learned from him. This enabled me to tackle a lot of issues in my day to day life.
Deepthi:-
My name is Anjani Prasad. When we got admission in FMS Delhi, I first went and searched for flats in Delhi. After few days I received a message in WhatsApp from an unknown number saying, do you want to share a flat with me. That's when Deepthi was introduced to me. I didn't keep profile picture in WhatsApp and my name was appearing as Anjani in WhatsApp. That's made her to think that I am a female and in that notation, she asked me for room sharing. From that incident onwards we became good friends on the campus also.
Placement Cell FMS Delhi
Established in 1954, FMS has been a pioneer in India offering management education. FMS has the unique advantage of being a premier 'B-school' in a University milieu and in the national capital, thus offering valuable opportunities for our students in interdisciplinary learning and to undertake live projects from national/ international organisations. FMS is proud of a long list of illustrious alumni. It has rich legacy and history of producing World Class Business Leaders who are ranking stalwarts in Top MNCs across the globe.