Red Building Of Dreams – Bhavya Gupta, FMS Delhi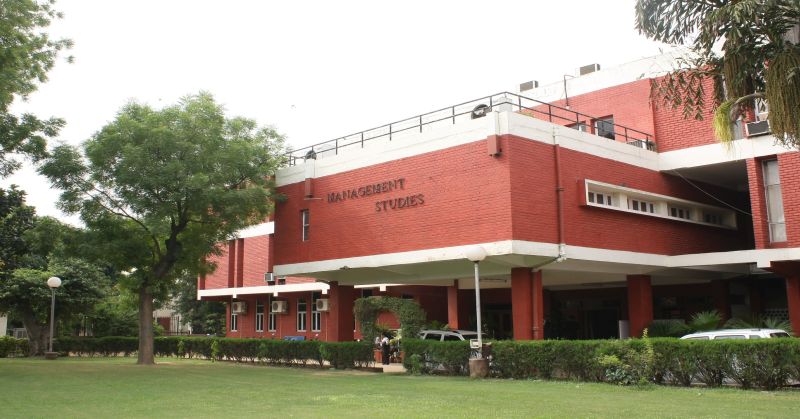 My college, Faculty of Management studies or FMS, also known as 'Red building of Dreams' is situated in the heart of North Campus of the University of Delhi. It is present at one of the liveliest locations as the whole area is surrounded by multiple colleges. You will find other b-schools being located on large areas of land as opposed to FMS which is just a small building with very limited space. But these constraints have never stopped FMS from being one of the top institutions of the country. We, at FMS, believe in utilizing these resources to the best of our abilities and this is where resource management is instilled from the very beginning in us. This campus has already given me a lot of memories in a span of just one month. A memorable classroom experience was during a marketing session when we were given a task to work on jingles for house of brands advertisement. We worked in teams to put on our thinking caps and got to produce some creative and catchy signals. It really intrigued our interests at the fact that how much thought has to be put in such a task that we had considered so trivial. Life is all about learning new things and I feel that I am doing it the most at FMS.
Some of the crazy stories of some of my batch mates: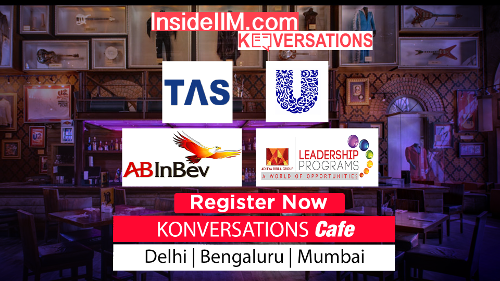 1. Saswat Gupta: A mechanical engineer from IIT-Delhi who opted out of placement season as he wanted to pursue civil services. Even dropped two years but ended up at one of the most reputed B-schools, FMS, without having to put in many efforts. He wants to work in the developmental sector after the MBA. He is also an origami artist who also excels at calligraphy.
2. Vrinda Bhatnagar: She is the person who gets elated at seeing anything sweet. She can devour a brownie loaded with ice cream and chocolate syrup and you'll find her the happiest when she is doing so. One of her most crazy stories is when she bunked the last lecture of the school to just roam the market distributing free hugs to female strangers and chatting about random stuff with them. She was actually being who she actually is as a person jolly and talkative.
3. Sophia Dhawan: A girl hailing from the city of Chandigarh who believes in expressing her thoughts and feelings through caricatures and not words. She has been doing it since the last 8 years and has also formed a community called Inkstorms to connect various artists all across the country.
4. Shubhangi Jain: All time prankster who loves playing tricks on people but makes sure no one gets hurt in the same, though she does not guarantee her own safety. She climbed a tree once just to prove to her friends that it is not something difficult but after reaching the top she realized she had not thought on how she is going to get back on the ground. So she ended up falling from the tree and fracturing a bone oh hers.
Which ABG company would you want to work for and why?
Aditya Birla Capital is one of the largest financial players across the country. It provides financial services across a wide variety of domains such as insurance, wealth management, equity broking, fund management and asset management. It is thus a highly sought after company. It serves over 5.5 million customers and has presence in more than 50 cities of India. It manages assets over $2.46 trillion. Working at Aditya Birla Capital would allow me to gain knowledge of various financial services and won't be restricted to a single domain. It would allow me to gain knowledge across the financial domain and would be a great start to my corporate career.
Placement Cell FMS Delhi
Established in 1954, FMS has been a pioneer in India offering management education. FMS has the unique advantage of being a premier 'B-school' in a University milieu and in the national capital, thus offering valuable opportunities for our students in interdisciplinary learning and to undertake live projects from national/ international organisations. FMS is proud of a long list of illustrious alumni. It has rich legacy and history of producing World Class Business Leaders who are ranking stalwarts in Top MNCs across the globe.