Red Building Of Dreams – Bhuvan Gogia, FMS Delhi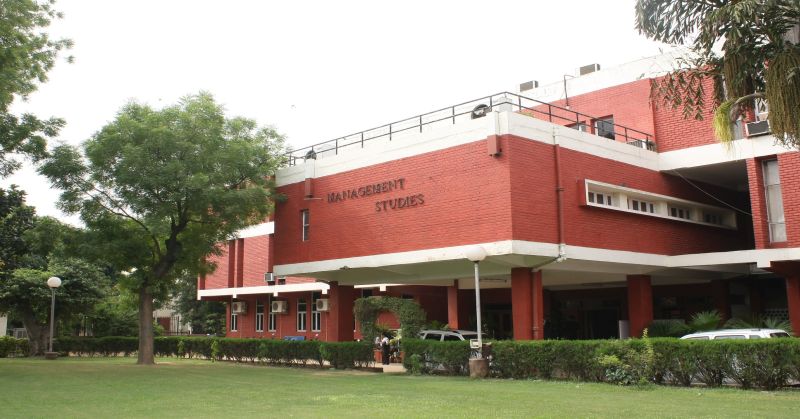 1. What makes my campus unique?
FMS is one of the most prestigious B-schools in the country and is competing with the top IIMs of the country. What makes it different from the IIMs is its campus. It is not the campus that is spread over acres of land, but is one where there is just enough space to get all the students a place to learn and develop. Due to its compact size, FMS students and faculty are in close vicinity. The bond that we are able to create over the 2 years is much stronger than possible in any other institution. And this bonding is what helps our college to compete with other B-schools with far greater resources.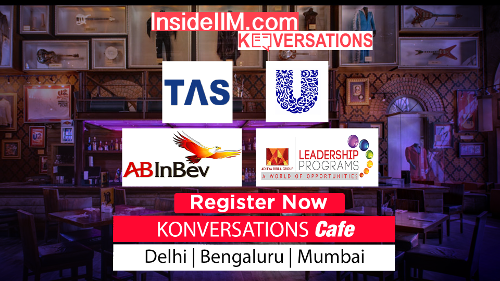 2. A memorable classroom experience in my B-school.
The memorable classroom experience in my B-school was the first day at college i.e. 21 st June 2018, the International Day for Yoga. I was expecting to have a formal induction on the first day where we will be schooled about FMS, what is expected out of us and other such things. But we were welcomed with a wonderful session where we performed various 'yoga asanas' and felt refreshed.
After that, we also had sessions on the importance of Yoga/meditation in our life which were truly enriching.
3. Introducing – some of my crazy batch-mates
FMS is full of diversity, with people coming from all backgrounds. Kapil is my room mate and he has been living away from his family since he was 5 years old. Moreover, Neelesh was preparing for IAS for 3 years, but got selected at FMS with his first attempt at CAT.
4. Which ABG company would you want to work for and why?
I would love to work with Idea because it has recently entered into an M&A with Vodafone. I would love to be a part of the new organisation and experience the journey of the organisation in its fight to become the market leader in the Indian Telecom industry. I feel this would be the right time to be a part of the organisation as new policies and processes would have to set-up. So, overall it will be a challenging experience, but will also bring a lot of learning opportunities.
Placement Cell FMS Delhi
Established in 1954, FMS has been a pioneer in India offering management education. FMS has the unique advantage of being a premier 'B-school' in a University milieu and in the national capital, thus offering valuable opportunities for our students in interdisciplinary learning and to undertake live projects from national/ international organisations. FMS is proud of a long list of illustrious alumni. It has rich legacy and history of producing World Class Business Leaders who are ranking stalwarts in Top MNCs across the globe.