Red Building Of Dreams – Bonda Sampath Ganesh, FMS Delhi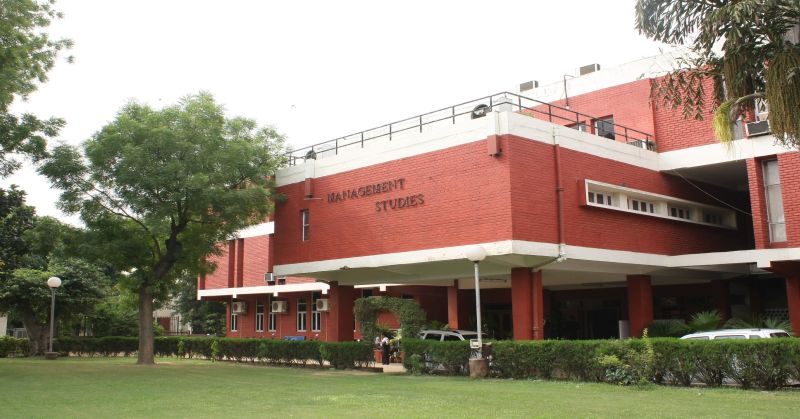 I belong to the Faculty of Management Studies, the Red building of dreams!
Our campus is situated right in the centre of Delhi University, North Campus and in the heart of our historical city, Delhi. We have a small campus and relatively lesser batch size unlike many other colleges which have large campuses and higher intake. This factor makes us unique bringing all of us together and we represent ourselves as proud FMS family! The most interesting things which I like in FMS Delhi is that many of the teachers in the college started teaching here even before I was born and there are multiple of them here. This is something which we don't get to see often in other places. Such is the love one develops for this place, college, environment and people. Once a person comes here it would be very difficult to leave this place. The red bricks in the wall say us about the 64-year-old rich history of our campus and also the eminent personalities who passed out of this building and also reminds us of the responsibility on our shoulders to carry the image of this great college further. We engage ourselves actively in the wide spectrum of Delhi University activities and also have a vibrant student body ever busy with something or the other.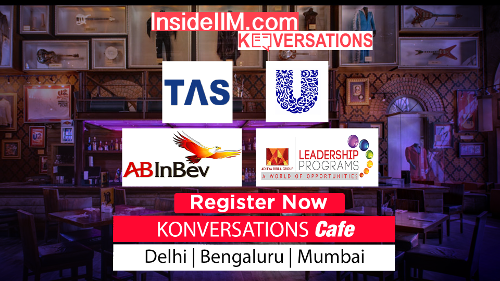 A memorable classroom experience in my B-school
The most memorable classroom experience in my B-school is still my first day! The day when all of us from different backgrounds, regions, cultures were sitting together waiting for the class to begin. I was sure each of us had a great story and had worked hard to be there on that day at that place. However, I had plenty of things going on in my mind. Curious questions popping up in the mind. Happiness that I made it and was sitting there. It was basically a mixed feeling which is simply indescribable. The class started with the most experienced professor in the college coming into the room and things clear and much easy for us with some great, thought provoking and motivating speech. I still remember that day and would always be a day to remember in my diary
Introducing – some of my crazy batch mates
1. A Sahithi:
Sahithi is from Hyderabad and completed her B-Tech from IIT Kharagpur and makes sure that she says all her Kharagpur stories to each and every one who sits beside her irrespective of how the other person reacts. She is a great book lover and has read more than 2000 books. She is also a writer and has written article for The Hindu newspaper
2. Rajiv Sinha:
Rajiv is the other crazy friend of mine. Rajiv is from Kolkata and has around 2 years of experience in IT industry. He is into book reading and has insane sense of humour
3. Avinash:
Avinash is from Hyderabad and is a very cool guy. He is interested in adventure sports and was also involved in many NSS events in the past. He also plays guitar and sings songs.
4. Mithun Yazali:
Mithun is from IIT Bombay and has an abnormal talent in dancing. He likes to perform western dance and tries to imitate Michael Jackson and does robot dance too.
Which ABG company would you want to work for and why?
Aditya Birla Group is one of the major conglomerates in India and I would like to work in Hindalco Company. India is a developing country and aluminium would have high demand in the future in transportation and manufacturing sector owing to its special properties of light weight and also high strength. Hindalco is the leading Aluminium Company in India with the largest market share in this sector. Hindalco ranks among top aluminium majors as an integrated producer and has its presence in around 10 countries outside of India. It has a potential to develop and also can expand its presence in more countries. I would like to work in Hindalco because of its presence in multiple countries and the way it established itself as an important company in this sector
Placement Cell FMS Delhi
Established in 1954, FMS has been a pioneer in India offering management education. FMS has the unique advantage of being a premier 'B-school' in a University milieu and in the national capital, thus offering valuable opportunities for our students in interdisciplinary learning and to undertake live projects from national/ international organisations. FMS is proud of a long list of illustrious alumni. It has rich legacy and history of producing World Class Business Leaders who are ranking stalwarts in Top MNCs across the globe.