Red Building Of Dreams – Dhruv Gupta, FMS Delhi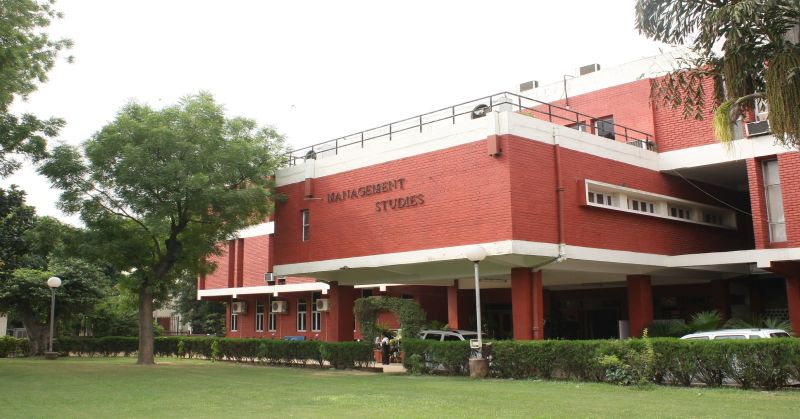 The University of Delhi is one of the oldest and largest universities in India. Located in the very heart of old Delhi, the capital of India, it offers 86 academic disciplines divided into 16 faculties of which the Faculty of Management Studies (FMS) or the "Red Building of Dreams" as its popularly known as is one of the smallest. Its a very humble building, with not a lot of glamour as one would expect but its not the building but the people inside that make it the dream of multitudes. Its interior houses some of the most experienced faculty and the best students from India. The diversity in terms of the background and experiences of the students is amazing to behold. Management involves using the available resources to the achieve maximum output, and this cannot be truer for any other college than FMS. Even with the limited infrastructure and paucity of resources the students and faculty work twice as hard to maintain their ranking as one of the top 5 B schools in India. Also if one looks at the whole North campus of University of Delhi, it is a beautiful one with the Kamla Nehru Ridge forest located right inside the campus. The fests here are some of the most amazing ones be it the SRCC's Crossroads, Hindu College's Mecca, Miranda House's Tempest and FMS' very own Fiesta. The choice for food joints here is humungous. From the coolest cafe's at Hudson Lane to the finger-licking street food at the famous Momo's point, Chache Di Hatti, Vaishnav Chaat Bhandaar & Bille di Hatti, the campus caters to all gastronomical appetites. Also, last but not the least the old Delhi charm makes this place full of culture and vibrant.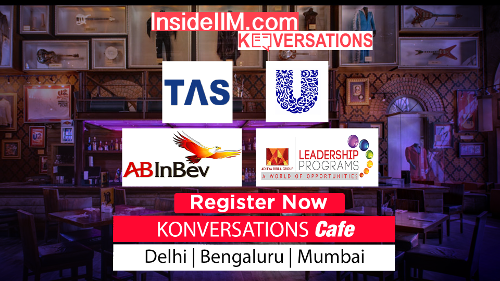 Memorable experience in college
During the Business Communication class, the professor was trying to teach the techniques of persuasion particularly the AIDA or Attention, Interest, Desire and Action framework. To illustrate this she asked two guys to tell their experience of persuading a girl for a date. Their responses ranging from making jokes to stolen glances were pretty hilarious.
Some of my crazy batchmates
Eshaan Rampal : This dude is one crazy football fan. To watch this year's World Cup in Russia he spent his year's savings and even paid his company 50k for early release during the notice period. He also has a weird sense of humour and cracks some of the best jokes at the most awkward moments.
Megha Gupta : She is a graduate from SRCC and spent an year at law school, before joining FMS. She has worked as a food blogger and as an event organiser. She even coloured her hair blue and grey once. She used to play football, learnt salsa for a year and even learnt horse riding. Also once she placed a bet at the Derby which she lost.
Lakshay Nagpal : Lakshay is an avid trekker having completed more than 10 treks till now. Once he was in the Himalayas(Dhauladhar Ranges) when he had an experience similar to the photograph below and considers himself to be lucky to be alive.
Saswat Gupta : He is an engineer from IIT Delhi who opted out of the placement process to pursue his dream of serving the nation through the civil services. Now he wants to work in the development sector after his MBA. His mom who is an artist who taught him calligraphy and he won many inter-school competitions for the same. He also knows origami and once gifted a paper rose to his future girlfriend. He is a dog lover and once sheltered a stray in his hostel room during the harsh Delhi winters.
Which ABG company would you want to work for and why?
I would like to work for the Hindalco Industries which is one of the biggest manufacturers of metals. I completed my under graduation from IIT Delhi in Production and Industrial engineering in 2017 where I did various courses on the different production processes, planning and scheduling including supply chain management, and quality assurance as well. I feel I would be a good fit as I have an open mind to learn new things and would be able to build upon my previous knowledge and contribute to the company in a positive way.
Placement Cell FMS Delhi
Established in 1954, FMS has been a pioneer in India offering management education. FMS has the unique advantage of being a premier 'B-school' in a University milieu and in the national capital, thus offering valuable opportunities for our students in interdisciplinary learning and to undertake live projects from national/ international organisations. FMS is proud of a long list of illustrious alumni. It has rich legacy and history of producing World Class Business Leaders who are ranking stalwarts in Top MNCs across the globe.