Red Building Of Dreams – Ekta, FMS Delhi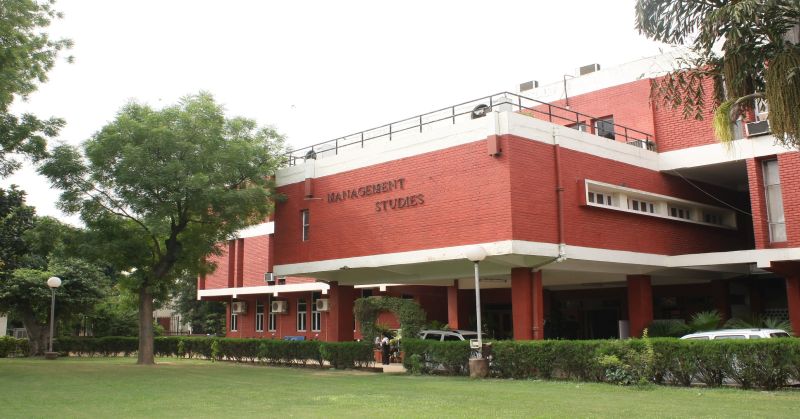 FMS is unique because we have a small campus but with so many activities going on, it seems to be life large. One can feel the essence of management everywhere, it's vibrant, it's noisy, it's quiet, it's radiant, all at the same time. It's a rainbow campus, shades a many. The entire day is happening, 9'o clock I am here, then between all the lectures and guest lectures and sessions, I can see the flow of knowledge, of learning. Each day is a new experience, a new beginning. it's a second home for us students. I am here for only 20 days but I feel that I have been here forever. That's the essence of FMS, it rubs on your life, your persona, the sense of association is unique, we are a close-knit community, everyone knows everyone, no problems like those faced by people in big cities. I think this is because of the small campus, it has an advantage of its own.
A memorable classroom experience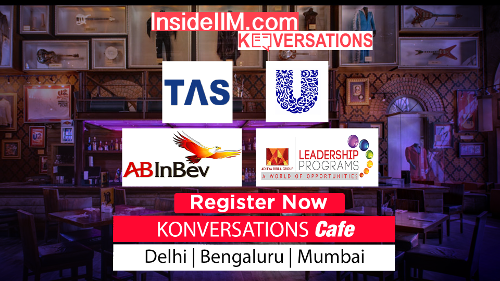 We are famished souls. We don't get time to eat, so even if it is a 10 min break, you will see everyone eating, people just attack on each other's tiffin. I think I will remember this even if I don't remember anything else.
Introducing – some of my crazy batchmates
Sparsh Gupta : He is a CA, the best in finance in the class when most of us are struggling, still he cannot keep calm. Probably he is better off than most of us, he is quite intelligent, but he does not know the meaning of the word 'chill'. He is the one worried all the time for smallest of things, in one session of 60 min, he gets 60 doubts and doubts like 'what is company's infrastructure'. I think he needs to get a life.
Megha Gupta : She is the rebel of our class, defaulting on almost everything when all of us are scared to death even if we miss one lecture. And the best part is she does not care. I always wonder what goes in her head.
Mohit Aggarwal : He is the obedient guy who is desperate for classroom participation. He will ask questions that don't make any sense, but he will not stop because probably he loves brownie and want extra brownie points.
Mhd. Mobasshir : He de-stresses by sleeping, when we are bombarded by tasks, he chooses to sleep it off, then he defaults and cries. I think that's crazy, work when you are asked to.
ABG company I would want to work for
I would like to work at Louis Phillipe company of ABG. It's a premier luxury brand of men's apparel. But, I feel more and more women are joining corporate and we don't have much choice in brands when it comes to formals. I would like to work at Louis Phillipe and roll out a new product line for women's formal.
Placement Cell FMS Delhi
Established in 1954, FMS has been a pioneer in India offering management education. FMS has the unique advantage of being a premier 'B-school' in a University milieu and in the national capital, thus offering valuable opportunities for our students in interdisciplinary learning and to undertake live projects from national/ international organisations. FMS is proud of a long list of illustrious alumni. It has rich legacy and history of producing World Class Business Leaders who are ranking stalwarts in Top MNCs across the globe.