Red Building Of Dreams – Erlu Varaha Rajeev, FMS Delhi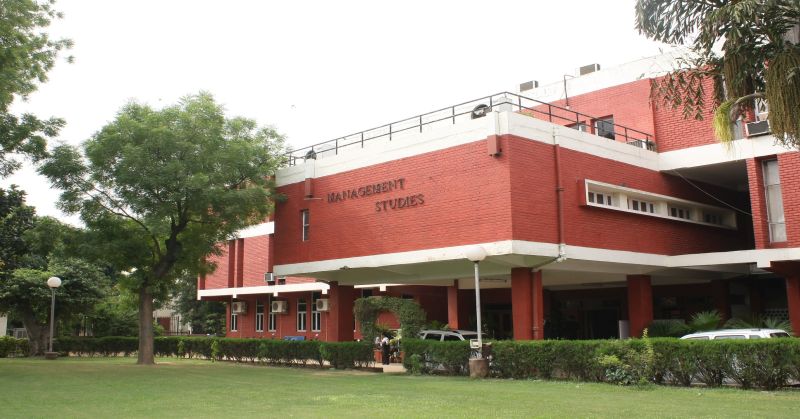 Our campus known as The Red Building of Dreams is one of a kind B school in India. One of the most unique features of our campus is its culture, and also being a part of a parent university makes it unique from other autonomous B schools in India. Also not having a residential campus makes all the surrounding places our meeting places and we run into each other very often. Also the extra effort we put in to meet for our group projects and group tasks at someone's house gives us more freedom and helps us bond more. The best thing is the lower batch size which makes it easy to build connections across batches and second years are always happy to help first years.
A memorable classroom experience in my B-school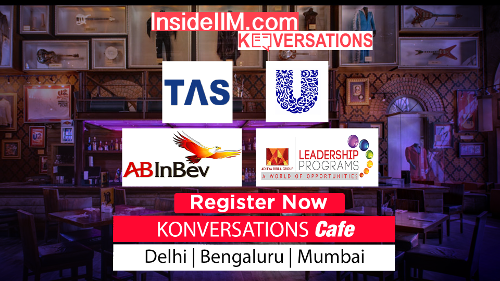 On the first day of our college, we had a Yoga session in the morning where Dean ma'am and various faculty spoke about yoga as a way of life and how it is most necessary for people in these busy times especially managers. I was truly amazed at the unconventional learning followed here at FMS. Later in many classes and sessions, the importance of yoga and meditation are continuously highlighted. Also, the emphasis this college lays on ethics and values of an individual and the inspiration and references faculty take from mythology and vedas and help us in understanding the minute details of management is amazing and very unconventional in today's times. FMS now and again proved that no matter how high it can go, it never forgot its roots. This is the kind of learning every B School has to adapt and even foreign institutes are using references from Indian epics to teach fine elements of management. Also, the diversity in the classroom with students of background in art, science, engineering, accounting, and commerce is not something one finds everywhere, the diversity helps people get different viewpoints and perspectives to the class which makes every class interesting.
Introducing – some of my crazy batch mates 
Charakanam Chakradhar:
One can find students of different academic backgrounds in our class and one of the most impressive backgrounds is of this guy. He did his Bachelors of Mathematics honors from Indian Statistical Institute, Bangalore. The idea of someone pursuing pure sciences like mathematics interested me a lot and I enquired more about the course and what he studied there and was more impressed on the subjects he had and the work he did and meanwhile I found a good friend in him.
Sampath Ganesh:
Imagine going to coaching classes and cracking CAT and once you join a B school you see your teacher from coaching classes in your classroom sitting with you. This is highly probable with this guy. Quitting job and joining coaching classes to study as well as teach and finally securing a 100 percentile in Quantitative aptitude impressed me a lot.
Ritu Tomar:
Undeniably one of the best dancers of our batch. Her journey with dance was quite a story. She started dancing in her college and she was asked not to participate in a dance event as others felt she wasn't good enough. This lit a fire and she started practising day in and day out, mornings, evenings and whenever there was a 5 minute break she practised and secured a place in her college dance team. Though due to some issue she couldn't dance for a while, her passion made her come back better than ever. She won several singles and group dance prizes for the same team who felt she wasn't good enough. With two other friends, she taught poor children of surrounding areas on weekends and made a dance team of 14 people which went on to win several inter-college competitions. One boy from the team even participated in India's Got talent and qualified for several rounds. The team was known for their theme based dances. Now even in FMS, she is looking to find a group with similar interests and take her passion forward.
Praneeth Rao:
The dream of any parent is to see their son as a high-level administrative officer, where IAS is the best that can get. Praneeth is a person who is very focused on becoming that and the passion just shows up when you ask him anything related to Civils exam. I personally feel someone who studied management from FMS and goes on to become an IAS will give the country one of the best officers it ever had.  His knowledge of Indian history and mythology is truly amazing and he gets a completely new perspective to any issue which leads us to a solution which we never thought of. As every one of our batch is preparing for our placements he is continuing with his exam preparation. Hope he fares well in the exam and comes out with flying colours.
Which ABG company would you want to work for and why?
I like to work for Aditya Birla Fashion and Retail Ltd. This group has few of the most selling apparel brands in India like Louis Philippe, Allen Solly and Peter England and also it recently acquired Pantaloons. These are some of the major players in Indian apparel market and working with this company will give me enormous opportunities to learn about the actual functioning of the apparel industry in India and how a huge and diversified market like India has to be dealt with. Also, I am very keen to learn on how to segment the market and come up with marketing campaigns for each of these brands. Learning on how to design apt discount policies and offers without compromising on profitability is something I am looking forward to.
Placement Cell FMS Delhi
Established in 1954, FMS has been a pioneer in India offering management education. FMS has the unique advantage of being a premier 'B-school' in a University milieu and in the national capital, thus offering valuable opportunities for our students in interdisciplinary learning and to undertake live projects from national/ international organisations. FMS is proud of a long list of illustrious alumni. It has rich legacy and history of producing World Class Business Leaders who are ranking stalwarts in Top MNCs across the globe.