Red Building Of Dreams – Katikuti Sreekanth, FMS

The Red building of dreams is a place where our dreams are realized or created if one doesn't have any. FMS is more than a B-School. It is a place where I found my extended family. FMS is more than just a college for every student studying here. It is an emotion that each and every one of my peers, seniors and faculty carry throughout their life. The students and faculty in my campus value the campus as much as they value themselves. I can humbly say that there is no other B-school in India that continues to excel like FMS with such limited resources. No one will ever hear either students or faculty complaining about the resources. Because we know how to achieve excellence within such constraints. We are the masters of efficiency. The things we learn from the unparalleled quality of faculty are immense. The low batch strength makes networking very easy and bonding very high. My seniors are fantastic guys who work as hard as us for our development if not more. They are simply awesome. It is these students and faculty that makes my campus unique.
A memorable classroom experience in my B-school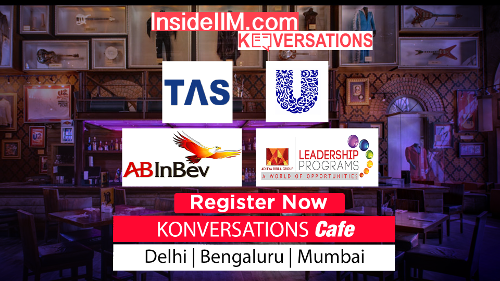 Our Economics professor was teaching the concept of holding companies and subsidiary companies in the class. The professor said that the holding company doesn't need to hold 51% of share of the child company that has actually invested in the subsidiary. A student who was chartered accountant disagreed with this and said that the holding company needs to hold 51% share. This discussion picked pace. Suddenly, one student from the back shouted "No" "No" No". He stood up and said that it will be a subsidiary. He quoted an example where the holding company's share value in child company is unknown and iterated that the other student is wrong. The entire class was in burst. The whole discussion was about whether the share should be greater than 51% or not and our friend came up with this "unknown" percentage example and made us laugh. It was certainly a memorable experience for me in the classroom with in such short time.
Introducing – some of my crazy batchmates 
Manoj:
Manoj graduated from IIT-Madras, worked in PWC as a consultant and in Deloitte on artificial intelligence and other latest technologies. You are mistaken if you think this guy is a very formal and professional. Yes, he is formal and professional at the required occasions, but I will tell you an example of his craziness. We were posting our pictures in sportswear casually in our group.  The picture that he shared with us was a quote of Jessica Jones which reads " I don't play sports. But I like to do shopping. It involves walking, sometimes running if there is a sale".
Dheeraj Shekhar:
Dheeraj is a master degree graduate and has an experience of 1 year as Senior Lab assistant in Loyola college, Hyderabad. I have never come across a guy like this who is as observant as him. The observation skills he possesses are outstanding. He has a very good sense of humour and his dance is like nothing I have ever seen before.
Kasani Ravi Shankar:
There is a lot of change in Ravi when I came across him for the first time, and now I am writing this. It has been hardly 30 days. He has showcased all these talents of storytelling, story writing, acting, singing and almost everything. He is an extremely hard-working guy who has a weird sense of humour. This JNTU-Hyderabad graduate with no prior experience is so interested in films and he is crazy about them.
Hemal Shah:
When we were assigned randomly to the same room, the first impression I had was: he is calm, an introvert. A few days passed, and the whole impression turned upside down. He is a live wire and fills the atmosphere with a lot of energy. He is certainly the guy anyone would want in a celebration. He brings a lot of positivity around him such that it spreads to the people around him too.
Which ABG company would you want to work for and why?
I would love to work with Idea as I am personally from a communication background in my Undergraduate degree. It would be fitting that I combine my technical and managerial competencies for a telecommunication firm. Idea Cellular Limited as it is currently undergoing a merger with Vodafone. There is a huge scope for strategy or marketing for the merged entity. It will also become the market leader, and there is a cut-throat competition right now in the telecommunication market. The competition will never allow us to take a step back and it will always help us to grow individually and professionally at a rapid pace.
Placement Cell FMS Delhi
Established in 1954, FMS has been a pioneer in India offering management education. FMS has the unique advantage of being a premier 'B-school' in a University milieu and in the national capital, thus offering valuable opportunities for our students in interdisciplinary learning and to undertake live projects from national/ international organisations. FMS is proud of a long list of illustrious alumni. It has rich legacy and history of producing World Class Business Leaders who are ranking stalwarts in Top MNCs across the globe.