Red Building Of Dreams – Mohit Kumar, FMS Delhi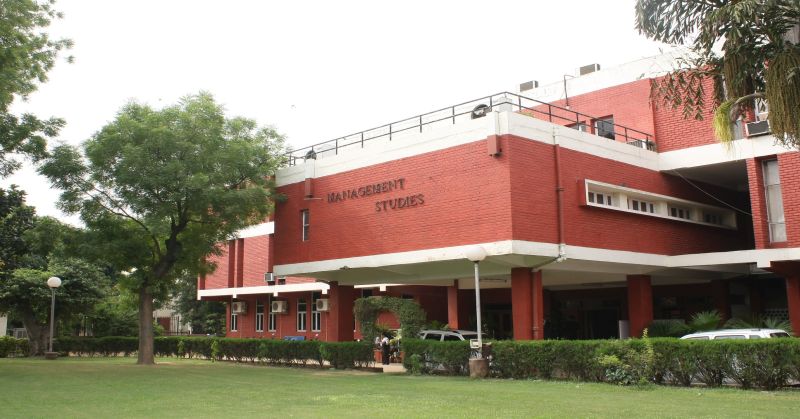 What makes FMS unique?
Firstly FMS lies right the heart of Delhi surrounded by the city of possibilities. Then it has the most vibrant university campus in the whole of India. Delhi university has some of the best colleges of India and the world, some of which specialises in the specific domains like Delhi school of Economics for Economics etc. This increases the scope of FMS to reach out to any talent pool around it. Students have access to specialized knowledge in any domain due to the university campus of FMS. Another thing which is very unique to FMS is the kind of close knit relationship its students enjoy with each other and senior year. Small campus of FMS actually helps FMS in building this strength. Networking happens very organically. No added effort is required by the junior or senior batch for this. Also FMS provides a facility of placement holiday to its outgoing batch students. This helps students to pursue their entrepreneurial goals.
What has been your most memorable experiences?
The best and memorable experiences in classes of FMS are the group tasks. It is the time when you are able to witness the brilliance around. It once happened that we had a little competition in the class where we had to participate in teams and play an excel simulation on buying and selling stocks. This is when I realised how active my whole batch was in trading stocks and everyone was so keen to learn from each other. This was the day I learned a great deal from my classmates and had the chance to share the same thrill of stock trading.
Interesting profiles of students from my batch:
1. Sohil Raj: He is such a student who knows almost everything about Indian Polity. He is very much interested in the subject geography.
2. Mohit Modi: An environment engineering enthusiast. Dreams of working towards the circular economy in the country. Has worked with Coal India and in future dreams of working in green energy.
3. Jaspreet Kaur: A very talkative person, a jolly and strong believer in the power of spreading smiles. Has worked with NGOs to help bring smiles and happiness to the life of war widows in India. She aims to use her management learnings to create her own NGO.
4. Rajiv Sinha : A very good singer and had his own antakshri team in undergrad college. He is very fond of bollywood songs. Has worked extensively towards producing his own music video.
5. Shanky Garg : An actor in his own class. Is able to mimic anyone and anywhere
Placement Cell FMS Delhi
Established in 1954, FMS has been a pioneer in India offering management education. FMS has the unique advantage of being a premier 'B-school' in a University milieu and in the national capital, thus offering valuable opportunities for our students in interdisciplinary learning and to undertake live projects from national/ international organisations. FMS is proud of a long list of illustrious alumni. It has rich legacy and history of producing World Class Business Leaders who are ranking stalwarts in Top MNCs across the globe.