Red Building Of Dreams – Neelesh Kumar, FMS

Faculty of Management Studies, University of Delhi, is one of the best B-schools in the country. The unique thing about the campus of FMS is to provide the culture of University which have the added advantage of a professor from different colleges and expertise to work. We have best guest faculty from KiroriMal College, St. Stephens in different domains. FMS leverages the huge infrastructure of Delhi University for sports and cultural activities. Being the small batch, we know each other within a few days of starting of the program.
A memorable classroom experience in my B-school.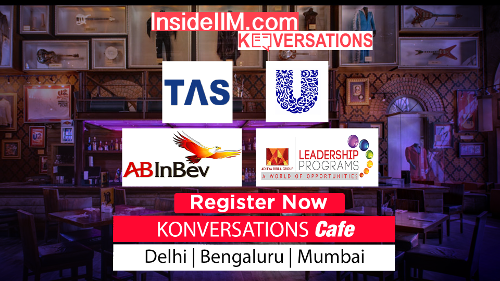 Coming from the engineering background, teaching methodology at FMS is very different from my expectations. Here teachers use the mixture of theory and case pedagogy to teach students. This blend of methodology makes FMS unique. In the Organizational Behaviour classes, our instructor gave us the case to discuss in the session only. It was a new experience for me. We were divided into a group of 5 and we discussed the attitude and conflicts related problems of the case. I believe that this is the most innovative way of learning where other groups are sharing thoughts with each other.
Which ABG company would you want to work for and why?
I want to work with Aditya Birla Group Finance Ltd. I want to join ABG Finance as it is one of top five NBFC registered with India. The work culture of Aditya Birla Group companies is defined in such a way that employees are given opportunity to work independently which helps them in owning of responsibilities and helps them in development of their career.
Placement Cell FMS Delhi
Established in 1954, FMS has been a pioneer in India offering management education. FMS has the unique advantage of being a premier 'B-school' in a University milieu and in the national capital, thus offering valuable opportunities for our students in interdisciplinary learning and to undertake live projects from national/ international organisations. FMS is proud of a long list of illustrious alumni. It has rich legacy and history of producing World Class Business Leaders who are ranking stalwarts in Top MNCs across the globe.