Red Building Of Dreams – Nikita Aggarwal, FMS Delhi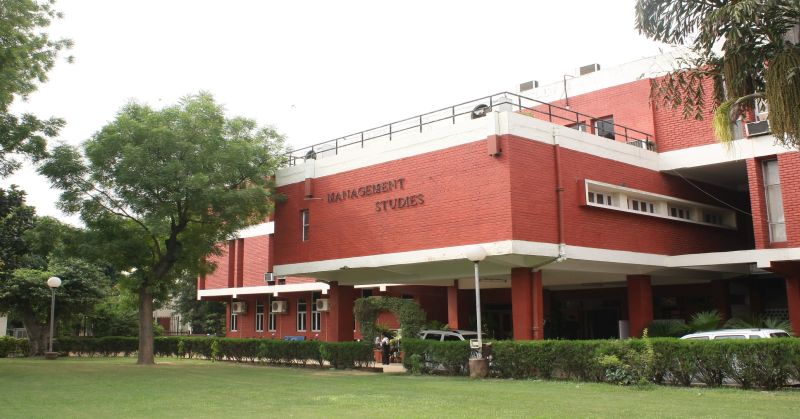 When we think of a B-School, the mental image of big campuses, great infrastructure, and hostel life comes to our mind. This image is shattered when students first see the Red Building of Dreams. However, people don't realize is that the campus of FMS is not limited to this single building. As a part of the University, FMS has access to the premium infrastructure of North campus and south campus. The University Conference centre hosts the large meetings for us. One can't ignore the charm of Kamla Nagar market and Hudson Lane. Our annual sports events are held at the best of the venues developed during the Commonwealth Games. At last, we our located in the National Capital of India.
My most memorable classroom experience
The most memorable experience will be the Art of writing negative letters taught by our Professor Dr. Mahima Thakur as part of the Business Communication subject. She made us write various business letters and randomly picked up people to share their answers. The way she explained the nitty-gritty of each and every word was really interesting and useful. Communication is increasingly becoming an important part of the business world. Even the best orators of the class realized the small mistakes they made might have a significant impact. The class made us realize that the art of communication is much more than being a good orator.
Introducing my crazy classmates
Shivani Joshi, an engineer turned analytics professional (worked via mu sigma with Abbott and Walmart sams club, 12-15hours a day) , avid reader, read a book by Jeffrey Archer (Kane and Abel), got interested in finance and decided to pursue it via MBA because she is a passionate and impulsive person. Oh.. Became an investor after reading the book.. Earned 8000 rupee profit in first investment in the stock market.
Aishwarya Rangaswamy, our very own future marketer, rejected offers from dream engineering companies to pursue to marketing. This former Delhi girl has lived in 5 cities in her lifetime.
Vikas Gupta, the teacher turned student is our very own guru. He has seen it all. The nervousness, excitement, disappointment and joy of a prospective MBA student. Now, he is experiencing it all.
My Dream Company
I would like to work for ABG Finance. Being a commerce student, this opportunity will give me a platform to gain practical knowledge in my domain preference. It will be a learning experience to work for such a diverse group company.
Placement Cell FMS Delhi
Established in 1954, FMS has been a pioneer in India offering management education. FMS has the unique advantage of being a premier 'B-school' in a University milieu and in the national capital, thus offering valuable opportunities for our students in interdisciplinary learning and to undertake live projects from national/ international organisations. FMS is proud of a long list of illustrious alumni. It has rich legacy and history of producing World Class Business Leaders who are ranking stalwarts in Top MNCs across the globe.