Red Building Of Dreams – Priyansha, FMS Delhi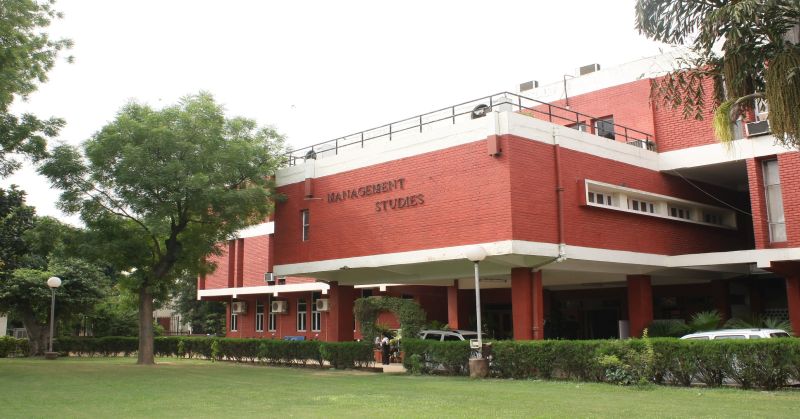 Our campus is called 'The Red Building of Dreams' and rightly so.
The building of Faculty of Management Studies stands tall in the North Campus of Delhi University.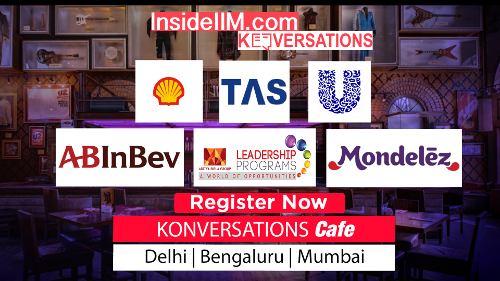 The students are not limited to the college campus as we're also a part of the Delhi University. We get to use world-class facilities for conferences and sports activities. We get to use sports and training facilities of other colleges and to top it all off, we get to use the world class Delhi University stadium. We also get to attend the cultural fests of not one but many colleges that are part of our university. Since most of us are living around the campus and not limited to the hostels, we get to have unique real-life experiences and learn to better manage our time, money and resources.
A memorable classroom experience in my B-school
I did not come to the B-School with any ideas or perceptions but just an open mind. I had no idea what experiences I was going to encounter. Furthermore,  I had no idea how quickly I'll be experiencing them. I had felt excitement, happiness, anxiety and many other emotions in the first few days itself. On one such day, I came to know that the presentation we had submitted on the previous day was now shortlisted and that we were now supposed to present in front of the class in 5 minutes. I'm not the kind of person who is very outspoken and had my inhibitions. But seeing my colleagues perform so well gave me the motivation and our presentation won the first prize. That was the day I started to not be scared of speaking anymore.
Introducing – some of my crazy batchmates
1. Aleeza Faheem
Aleeza is a fresher from GB Pant University. Even though she has done engineering in electrical and electronics engineering, she is crazy scared of electrical equipment and electricity in general. But that is not even the craziest thing about her. Aleeza is an outgoing person and never refuses a chance to go out at any time or to any place. This was evident to us during the first week of our college when we could all come back home exhausted from the 12-hour days that we had but she would still go out with her friends right away and still be back the next day to class completely fresh and energetic.
2. Shruti Garg
Shruti is my flatmate and a good friend. She is the kind of person you go to whenever you have a problem. She makes sure she can help you out even if it isn't convenient for her at the time. She does, however, have one big weakness and that is sleep. She has slept off 10 minutes before the deadline and forgets submitting the work even if she has done the work. In turn, I have had to become her personal alarm system.
3. Sandeep
Sandeep is from Kerala and does not understand Hindi. He is also probably one of the craziest people around the campus. Even after pulling an all-nighter, his energy just does not go down. Whenever you see him he always has a huge grin and an abstract topic on his mind ready to discuss at the tip of the hat. He just does not let the company get bored and cheers us up with his energy all the time.
4. Debangana Chakrabarty
Debangana is who we refer to as 'the crazy bong'. She is crazy about almost everything in the world. She is always excited about the next thing. She loves spicy food and would go to any lengths to eat her favourite non-vegetarian food. She also loves to party and you'd easily find her roaming around the campus after the last submissions of the night. We also have a crazy video of her where she's talking in Bengali and imitating a spirit which was also shown on the screen during the fresher's ball and everyone in splits.
Which ABG company would you want to work for and why?
The ABG Company that I'd like to work with is Pantaloons Fashion and Retail.
Pantaloons is a fashion retail store, previously controlled by the Future Group, and later taken over by Aditya Birla Group. The stores are available in 86 locations.
I've been shopping in Pantaloons store for years and admire the quality of products and the service standards of the staff that we get to experience at their stores. It would be like a dream come true if I get to work for this company
If I get to work with Pantaloons I will be improving not just experiences of the customers but I'll be looking at it from a customer's perspective as I've been a regular at the stores myself.
Placement Cell FMS Delhi
Established in 1954, FMS has been a pioneer in India offering management education. FMS has the unique advantage of being a premier 'B-school' in a University milieu and in the national capital, thus offering valuable opportunities for our students in interdisciplinary learning and to undertake live projects from national/ international organisations. FMS is proud of a long list of illustrious alumni. It has rich legacy and history of producing World Class Business Leaders who are ranking stalwarts in Top MNCs across the globe.