Red Building Of Dreams – Rishiraj Biswas, FMS Delhi
The first and the foremost thing that comes to mind when talking about FMS is the Return of Investment. FMS has the lowest fees for MBA in the world. So, the resources of our college are limited. The campus is small and we don't have the best infrastructure, but we have learned to work with the minimum resources. In this sense, it has helped us grow. The best part about this college is that it has one of the strongest alumni bases in India. FMS is in the DU campus and thus we are exposed to the culture of other DU colleges. Delhi University is an ecosystem in itself and I am proud to be a part of it.
Which ABG company would I want to work for and why?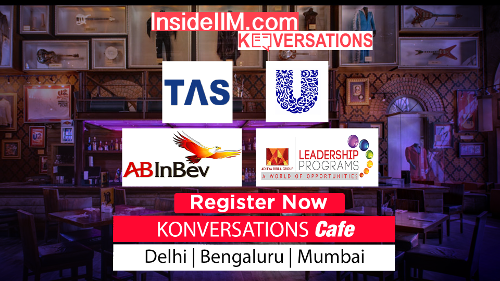 I would want to work for the fashion and retail arm of ABG. It is one of the most visible sectors of ADG comprising of many reputed fashion brands that dot the Indian fashion industry. I have an inclination towards fashion and the latest trends in the industry, which has actually shaped my interest in working for the sector. I believe it is a sector that has scope for tremendous growth with India's burgeoning middle-class population and increasing purchasing power. The variety and ubiquitous fashion presence of the fashion arm of ABG is what draws me to it.
Placement Cell FMS Delhi
Established in 1954, FMS has been a pioneer in India offering management education. FMS has the unique advantage of being a premier 'B-school' in a University milieu and in the national capital, thus offering valuable opportunities for our students in interdisciplinary learning and to undertake live projects from national/ international organisations. FMS is proud of a long list of illustrious alumni. It has rich legacy and history of producing World Class Business Leaders who are ranking stalwarts in Top MNCs across the globe.