Red Building Of Dreams – Shivani Joshi, FMS Delhi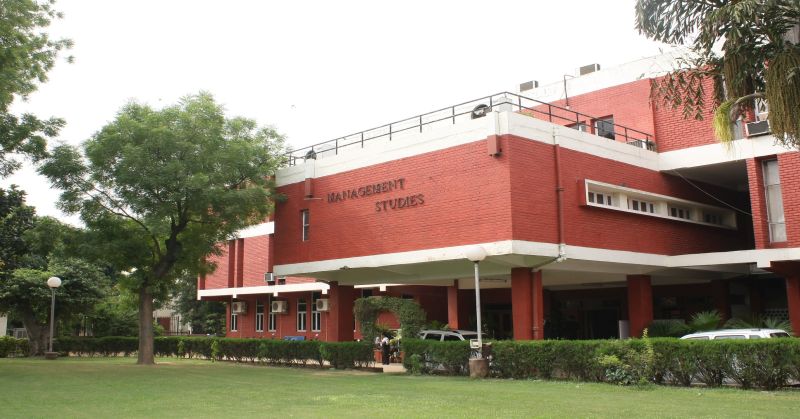 FMS, Delhi; The red building of dreams!
It all began with the belling of the CAT- the exam that about 2 lakh 20-somethings appear at to fight it out for a highly coveted management career, the de rigueur of today. There are many aspirations and ambitions at stake which may or may not be fulfilled.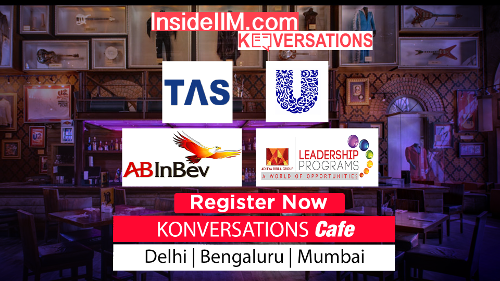 I also appeared for the exam in a bundle of nerves, not knowing that the future would have for me my greatest dreams coming true, because I got admission in one the most prestigious b-schools, FMS, Delhi.
It was truly a dream college for me because of the legacy that it carries, being one of the oldest b-schools of India, established in 1954 and standing steady in the headwinds of changing global and national business scenarios. FMS is a brand Unparalleled and this is true in every sense. I realized this more when I came here and the journey at the red building of dreams began for me in June of 2018. This humble building is a place where some of best minds of the nation and is a close-knit family where roughly 440 students (junior and senior batch) along with the college teachers and staff spend days on end in each other's intellectual company and learn and grow together in the given resources. FMS is a place of discipline and value-creation at the maximum because here we focus on optimization of resources along with management academia.
The aim of doing a management education is to get out of their comfort zones and undergo peer-to-peer learning. This is promoted by the schedule and rigor that the students take up, enabling to strengthen themselves and develop the fabric of corporate governance in their lives within a short span of 2 years.
Which ABG company would you want to work in and why?
Given the choice, I would work for Aditya Birla Fashion and Retail Limited. As someone who loves fashion and understands it to an extent, I would be highly interested in pursuing working at AB Fashion and Retail limited. Fashion is something that lets people express themselves and be who they really are.
The brands under the aegis of Aditya Birla Group are Louis Philippe, Van Heusen, Allen Solly and Peter England, which signify elegance and confidence for all generations and classes. To work with these would be a unique opportunity and developing market strategies for them would be something very exciting because of the nitty-gritties of human decision making and consumer psychology which is highly dynamic.
Placement Cell FMS Delhi
Established in 1954, FMS has been a pioneer in India offering management education. FMS has the unique advantage of being a premier 'B-school' in a University milieu and in the national capital, thus offering valuable opportunities for our students in interdisciplinary learning and to undertake live projects from national/ international organisations. FMS is proud of a long list of illustrious alumni. It has rich legacy and history of producing World Class Business Leaders who are ranking stalwarts in Top MNCs across the globe.