Red Building Of Dreams – Siddhartha Choudhury, FMS Delhi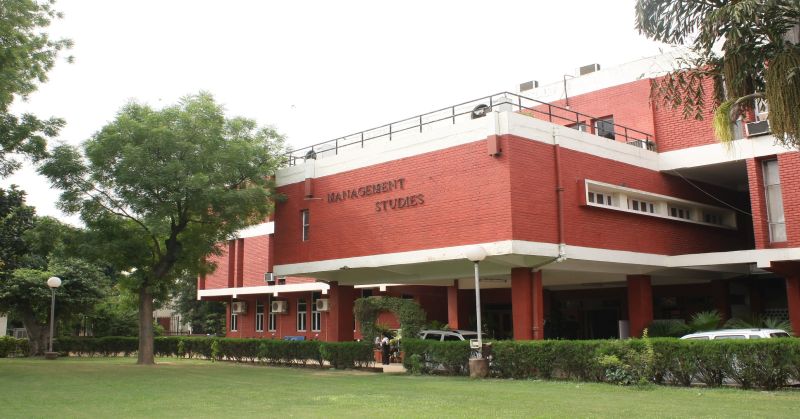 I belong to the red building of dreams where the maximum dream per square inch are realised. I belong to the campus which belong to the university who is famous for its cutoffs. I belong to the campus which gives everyone a second chance in Life. We boast of being the oldest b-school in our country. We are a diamond surrounded by pearls. We are the best B-school in whole of North India. We boast of Up's toppers, CEO of companies, the telecom revolution (introduction of join) as something whose seeds were created right in this small building. We are FMS.
We are the contemporary B-school of India which has a lot of heritage connected to it. The most memorable classroom experience till date has been 10 days of rigorous inductions where we grew as a family. Starting with sharing of food right till struggling to give our best in cases. We are the most closely-knit community in the b-school landscape. Our best classroom experience comes from the guest lectures where we host the industry stalwarts. The learning and the insights that we get from those stalwarts is something which one cannot get anywhere else.
We have one of the most crazies batch ever. The average work ex is 14 months which is very high when compared to the industry standards. I have a classmate who did his masters in Tabla. have a classmate who had worked through out with the Ngo arranging funds and looking to make the earth a better place to live in. I have a classmate who can mimic anyone within 10 minutes of observing him.I have a classmate who made everyone dance inside a metro.
I would like to work for "Idea" because I love challenges.I have always been fascinated by the crazy ads of idea that connect at a deeper level with the Indian population.And even the name of the brand "idea" is what the world hinges on to find out the solution to the problems. The challenges that idea is facing right now would give me the biggest learning of my life.
Placement Cell FMS Delhi
Established in 1954, FMS has been a pioneer in India offering management education. FMS has the unique advantage of being a premier 'B-school' in a University milieu and in the national capital, thus offering valuable opportunities for our students in interdisciplinary learning and to undertake live projects from national/ international organisations. FMS is proud of a long list of illustrious alumni. It has rich legacy and history of producing World Class Business Leaders who are ranking stalwarts in Top MNCs across the globe.