The Red Building Of Dreams – Sneha Sebastian, FMS Delhi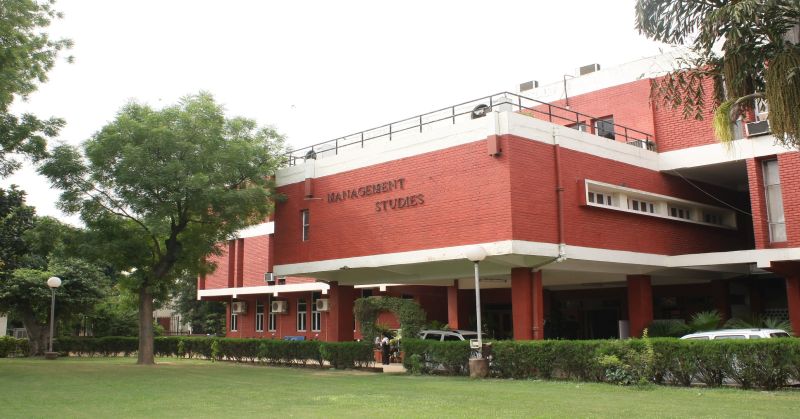 What makes my campus unique?
"The Red Building of Dreams" as it is fondly called by us, may be small in size but we pack quite a punch. This is why we have retained our position as one of the top business schools in the country since our establishment in 1954. Our small campus and relatively small batch size is not a hindrance but an enabler. It helps us to foster close relationships with each other right from the start. Everyone knows everyone and the batch spirit is very strong. Moreover, since most of us do not have access to hostel facilities, we live in flats and PG's. Living independently and managing your life is a crucial experience.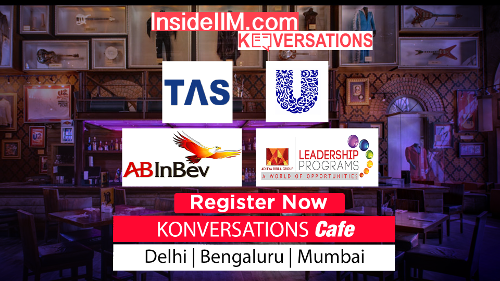 A memorable classroom experience in my B-school-
Mahima Thakur Ma'am's lectures on Business Communication are always informative yet funny. To break the monotony of imparting knowledge through books, she gives us real life situations. In a recent class, she asked us how we would advertise a product. She walked us through the steps of creating interest and desire.
Next, she started asking us individually about how we would generate desire when we liked a member of the opposite sex. The answers that followed were quite hilarious and exposed our classmates' hilarities and thinking processes. Having such a free discussion on topics not limited to books was quite a different experience for me when I compared it to my undergraduate lectures.
Introducing – some of my crazy batchmates
Sophia Dhawan: MBA student by day, caricaturist by night. She believes in the old school way of expressing herself through hand drew portraits and cartoons. Her love for the artform led to the creation of InkStorms, a community-based art spread.
Shanky Garg: Spend just half an hour with him and he will be ready with an exact imitation of you. The resident actor of our batch, he has already enacted our seniors and batchmates.
Abhinav Singh: The smooth talker of the batch, one of his crazy experiences includes successfully wooing a girl he met just 5 minutes ago. Who needs Tinder when you have words?
Megha Gupta: Every batch needs a rebel and Megha takes up the role with full responsibility. She has a "hatke" attitude towards everything and will do things her own way. She is, as millennials would say, "chill".
Sparsh Gupta: If there were a course on asking questions, Sparsh would be the one teaching it. He can formulate a question for anything and everything. He covers all the What, Why, When and Hows.
Which ABG company would you want to work for and why?
I would want to work for Aditya Birla fashion and Retail Limited. I believe I would be a good fit because of my knowledge of fashion and the analytical and behavioural skills needed for succeeding in the workplace. Working with the largest fashion retail company and brands such as Forever 21, Van Heusen, Pantaloons, Allen Solly and others would be the dream.
The philosophy behind ABFRL i.e. "The Biggest Brands and Best People" is inspiring. From experiences of current and former employees, I have got to know that the work culture promotes growth. Values of integrity, commitment and passion are strictly upheld at the organisation.
When I align so closely with the company's core values and strengths, why would ABFRL not be my dream company,
Placement Cell FMS Delhi
Established in 1954, FMS has been a pioneer in India offering management education. FMS has the unique advantage of being a premier 'B-school' in a University milieu and in the national capital, thus offering valuable opportunities for our students in interdisciplinary learning and to undertake live projects from national/ international organisations. FMS is proud of a long list of illustrious alumni. It has rich legacy and history of producing World Class Business Leaders who are ranking stalwarts in Top MNCs across the globe.