Red Building Of Dreams – Utsav Dave, FMS Delhi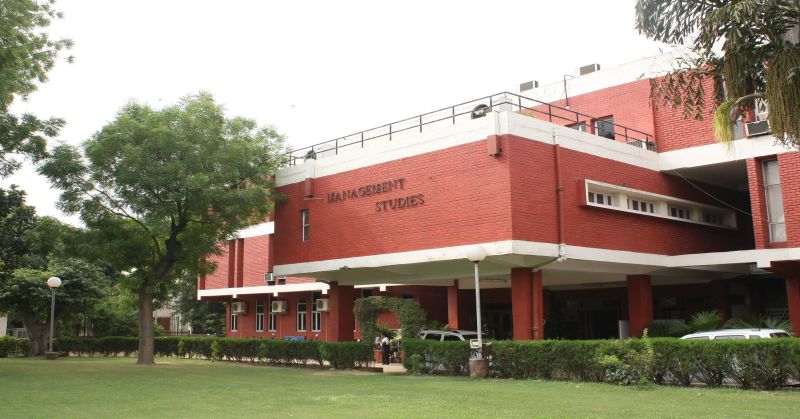 FMS Delhi is not a campus, it's a family. I say that because in my first month at FMS, I practically know more than a hundred people. I have intruded their privacy at odd hours to ask them for their advice. I have gotten hold of them when they were having their lunch in a hurry, and many such situations. The best part, they are more than happy to talk to me. They make me want to talk to them more, and that's what I really love. The bonding environment prevailing in this campus is unparalleled.
A memorable classroom experience in my B-school?  
So far I have participated in about 3 in class competitions in the field of finance and supply chain management etc. I have really enjoyed them personally as they combine learning and fun really well. What more can you ask of a classroom session.
Introducing – some of my crazy batchmates
Aditya Bhale – This guy is truly multitalented. He sings (really amazing), he has played football at the state level representing the state of Maharashtra, has done 2 masters degree, and is one of the nicest people around.
Manu S – You can really admire this guy. He at his meagre age of 22 has imparted badminton coaching to young children for a living in his state of Kerala. He has a clear mind when it comes to knowing what he wants to do after his MBA. He wants to open a badminton coaching academy.
Oorja Seth – In my experience so far, she has the highest ratio of packing a punch per kilo of your weight. What I mean by that is she can really outspeak and outshout anyone even though she might not look like it.
Which ABG company would you want to work for and why?
I would like to work for Ultratech Cement. This brand has been a symbol of strength in the cement industry. It has captured my eye when I was quite young because of its unique ads and taglines. It the brand that I associate myself the most with. It is India's largest cement producing company by far. And that's the kind of brand I would like to associate myself with.
Placement Cell FMS Delhi
Established in 1954, FMS has been a pioneer in India offering management education. FMS has the unique advantage of being a premier 'B-school' in a University milieu and in the national capital, thus offering valuable opportunities for our students in interdisciplinary learning and to undertake live projects from national/ international organisations. FMS is proud of a long list of illustrious alumni. It has rich legacy and history of producing World Class Business Leaders who are ranking stalwarts in Top MNCs across the globe.