A Reflection Of My First 30 Days At SPJIMR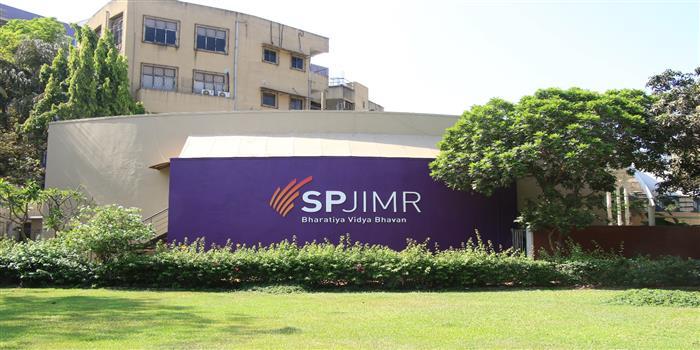 It all unfolded on a bright sunny day in Chennai, when I had been dragged shopping by my mother, I received an email congratulating me that I had made it to SPJIMR. That very moment, I started imagining my life in Mumbai for the next two years.
If you think that an admission to a premier B-School is the toughest nut to crack, you might want to hold your horses till the curriculum begins. I landed in Mumbai a day before college started and was warmly welcomed by the incessant rains of the city. Stepping out of the comforts of home for the first time and moving into the hostel made the 22-year old nervous me get teary-eyed as I bade goodbye to my parents who had come to leave me at SPJIMR.
The first day began with the Pre-Foundation Exam and the next couple of days were filled with the usual orientation and registration. Slowly and steadily as the classes started, the real face of the B-School life was exposed. As I sat in class listening to the t and z values going over my head, I began to wonder if I was as smart as the others nodding their head, I realized SPJIMR was indeed welcoming me warmly. Ironically enough, I found out later that everyone was thinking the same thing in that class – Am I good enough? And indeed, they are!
As the seniors left us for their global fast-track program, we were rejoicing as we thought that the campus was now ours to rule, we were welcomed by an email informing us of a quiz in the next one hour. It was then I realized, life at a B-School is definitely not like what it is in 2 States but rather similar to the wars that happen on the battlefield.
SPJIMR has exposed me to a variety of people till date – people belonging to different cultures, people who have strong opinions, people who are not much bothered to those who are super serious people, but one thing which connects us all is a passion to become respectable and socially responsible leaders in the world.
As I write this article, I complete 30 Days in SPJIMR and it's been a roller coaster ride. With many fresh memories and aspirations, we now find immense pleasure and consider ourselves lucky to be a part of the rich legacy!
About the Author :
Radhakrishnan Venkataraman (first year student at SPJIMR specializing in Marketing)
Mechanical Engineering Graduate from, Chennai