Reflections Of A Soon To Graduate B-schooler!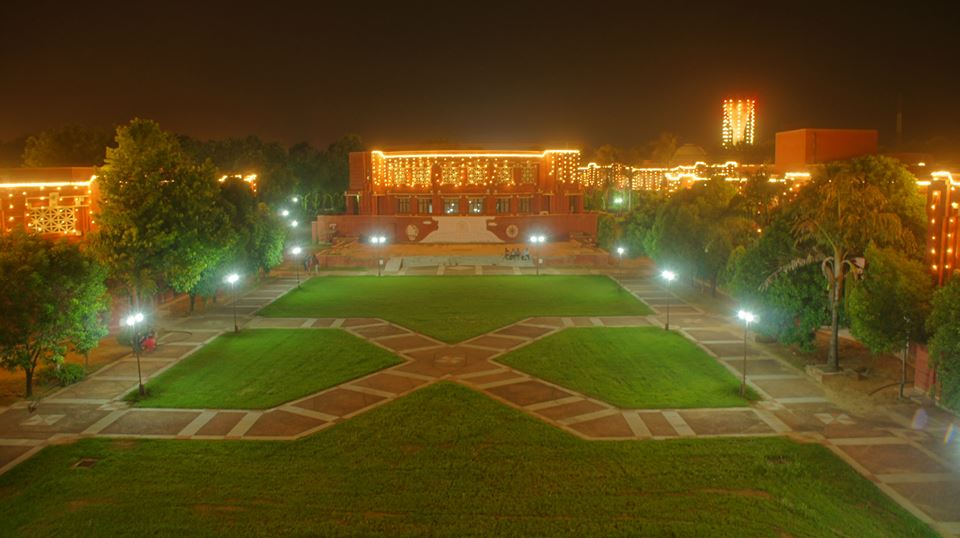 About the same time last year, I was writing an Ode to the batch of 2015, thinking how life at campus would be so incomplete without our dear seniors. The clock has turned-I am on the other side of the table now. I am a part of the graduating class of 2016 of IIM Lucknow. This morning, as I was on my way to college for the convocation, the thought that was stuck in my head was-I'm coming here as a student one last time. As I neared the turn which takes us to college, the huge IIM sign reminded me of the time when I had first arrived for my registration with my parents. I distinctly remember the myriad of feelings that had thrived in me then-trepidation, skepticism, excitement and determination. As I looked at the same sign today, the feelings were so similar and yet so different. I still felt trepidation, skepticism, excitement at what the future holds for me, but the overwhelming feeling is that of impending nostalgia.
When I came in, there were so many expectations to fulfill-of my near and dear ones, and more than that-of my own self. As I look back on time at HELL, I think I succeeded to a large extent, either by meeting some goals, or by realizing the fruitlessness of some.
The flood of memories that are associated with each and every part of IIM Lucknow have been making us emotional for quite some time now. Packing has been delayed to the last moment, for no one wants to be in a bare room-which has been our home for so long. The mess food suddenly seems so dear, all the admin and office staff, who have always been strict, are also friendlier, jovial, treating us as old acquaintances rather than the students we have been in our 21 month journey here. If I were to ask someone who has known me for long if they see a change in me over the past two years, they might say-not much. But, when I look back on my journey here, I know how this place has taught me, molded me, strengthened me, and in a way, prepared me for what lies ahead.
As a student with prior work experience, for me my tenure at IIM Lucknow was far more dear than it would have been had I landed here straight out of college. I was aware of the hefty demands of a corporate job, I valued the student lifestyle here all the more. It's impossible to count the number of occasions where I'd walk out of class intending to go to my room to complete some work, and would instead end up spending hours on the way meeting people, talking about random topics to even life philosophy. The body-clock and sleep cycles were re-defined and re-adjusted to the B-school clocks, the timelines adjusted to the XX:59:59.
B-school life teaches you to handle ample pressure-so much so that by the time year 2 rolls around, everyone is a pro at juggling assignments, quizzes, submissions and still find a LOT of time to chill. Yet, ask around, and most people would say they almost never found time to stay as much in touch with the friends outside as they would have wanted, because that's how B-school life is-it is a world of its own, which sucks you in, makes you one of its own and leaves an everlasting mark.
If I begin to think what all will I miss, I would be lost-there is just so much that can't even be listed. The beautiful, huge, green campus which has been a subject of admiration and through whose roads so many discussions have happened over walks. The hostel life, which, I've been told, is far different from the undergrad hostel life because there is just so much more happening in any given moment in a B-School. The friends-with whom I've seen the super pressure to the super lazy days. The classes, where we've learnt-not just from books and professors but from a lot of neighbor discussions. The mess-which is simply unimaginably awesome here, especially the night mess which has been everything from a savior for the lazy dinner-skippers to a place to socialize for the late sleepers. The time in Europe-which helped me know my own self so much better. I realize I'm rambling, but that's what happens when memories flow faster that you can process them into words.
All in all, I'd say, if my time at my undergrad school shaped me, my time at IIM Lucknow taught me that limits are to be tested-by pushing me to my limits and making me grow further.
B-school life is ending, but the journey has just begun.
Adios amigos! Till we meet again!
Here's PGP30289, signing off-Branded for life!
Picture Credits: Right Angles-The photography club of IIML's Facebook page
(This article is written by Swati Thakur, a supposed economist, proven day-dreamer, self-certified poet. She is a PGP student at IIM Lucknow, batch of 2016 and is the Creative Head and Core Coordinator of the Media and Communication Cell at IIM Lucknow.)
Media & Communication Cell IIM-Lucknow
IIM Lucknow's Media and Communication Cell (MCC) serves as a communications liaison between the Institute and the external world. MCC also acts as the community building platform of IIML and ensures that all the student activities and initiatives at IIM Lucknow receive public recognition