Reflections on a trip to Odisha and Rajasthan – From IIM Indore Director's Desk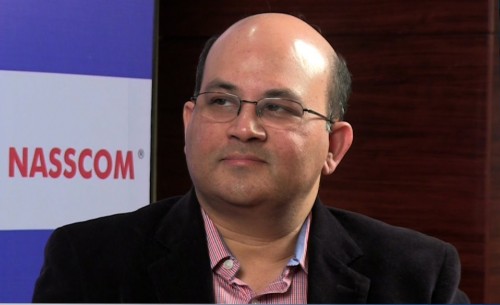 I just got back to Indore after a week in Odisha, Delhi and Rajasthan. It was a good trip, and set me thinking on multiple fronts.
Development Debates
One of the big debates in India in recent times has been on what conditions you need to create for investment and development to follow. This trip raised some new issues in this debate as both Odisha and Rajasthan have created high quality roads but not exactly been magnets for investment. You can get from Jodhpur to Jaisalmer, a distance of 285 km, in a little over 4 hours! And this is not even a four-lane highway! The roads between Bhubaneswar, Konark, and Puri are quite decent as well. Contrast this with Bangalore and Mumbai which are, in spite of their creaky infrastructure, getting more crowded by the day! Apparently, human resource availability and other agglomeration benefits outweigh infrastructure!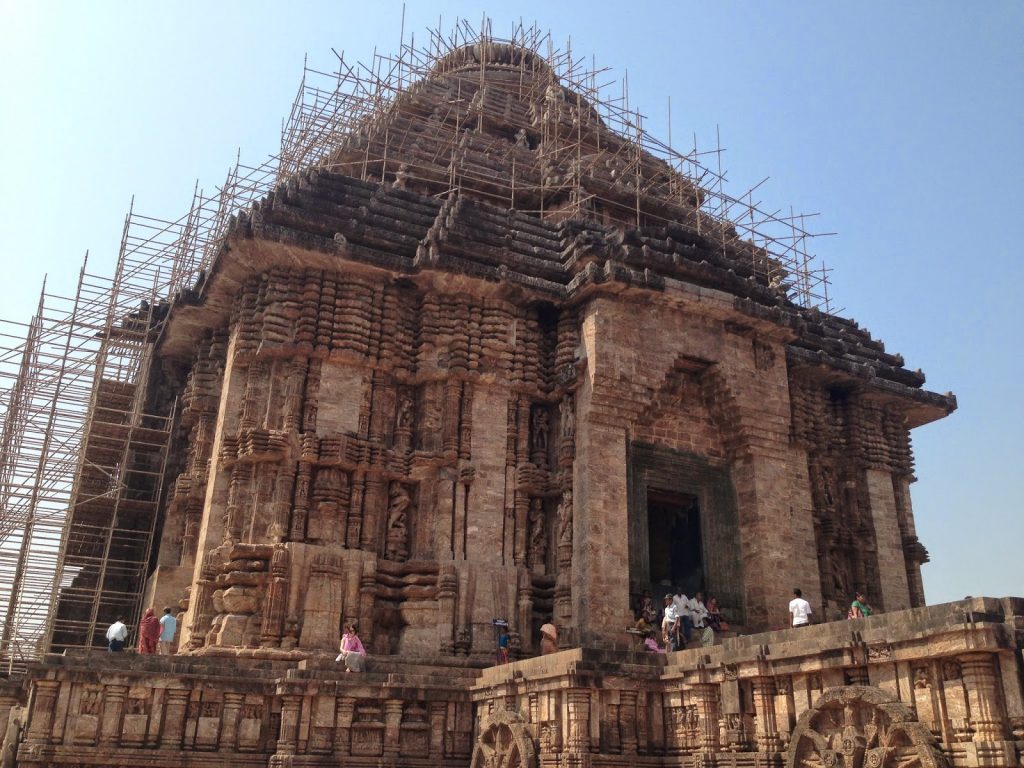 Of course, it could also be argued that the reason the roads in Odisha and Rajasthan are good is because the states are less economically developed, and hence have less traffic. There's definitely an element of truth in that as far as Rajasthan is concerned, the traffic was really sparse and consisted of only tourists or army trucks!
One big change that has happened over the last decade is the emergence of new education hubs. Bhubaneswar is one such with a good mix of private and government institutions. Jodhpur is one too – it has an IIT, an AIIMS, a National Law School, to just name a few. But it's not clear if these locations are able to build any additional levels of advantage thanks to the co-location of these institutions. Instead,  they appear to be operating in their own silos. Unfortunately, the concept of a Meta University promoted by Kapil Sibal to promote collaboration between institutions in cities never took off.
Spots of Tourist Importance
It's good to see that there has been a conscious effort to control traffic near important monuments. Whether it be at the Sun Temple in Konark, or the Jagannath Temple in Puri, vehicles are stopped some distance away from the actual location. However, this does mean that covering the "last mile" becomes difficult or expensive – a cycle rickshaw from the designated parking place to the Jagannath temple charges Rs. 30, and the distance is just that little bit longer than one would ideally like to walk in the sun. While I appreciate locals getting a livelihood thanks to these traffic restrictions, perhaps these towns should offer an electric shuttle bus service from the parking areas.
However, while traffic is under control, commerce has grown by leaps and bounds. Whether it be the Pandas of the Jagannath Temple or the guides and hawkers in front of the Sun Temple, or itinerant vendors selling everything from soft drinks to beer on the sand dunes, commerce is loud and in your face. And, the Jaisalmer Fort (see picture below) is a living fort, inhabited by more than 4,000 families, so naturally commerce is all around. The most subtle and well-organised commerce is at the privately run Mehrangarh Fort in Jodhpur where the designated route through the Fort takes you through a boutique, a local crafts fair, and two cafes!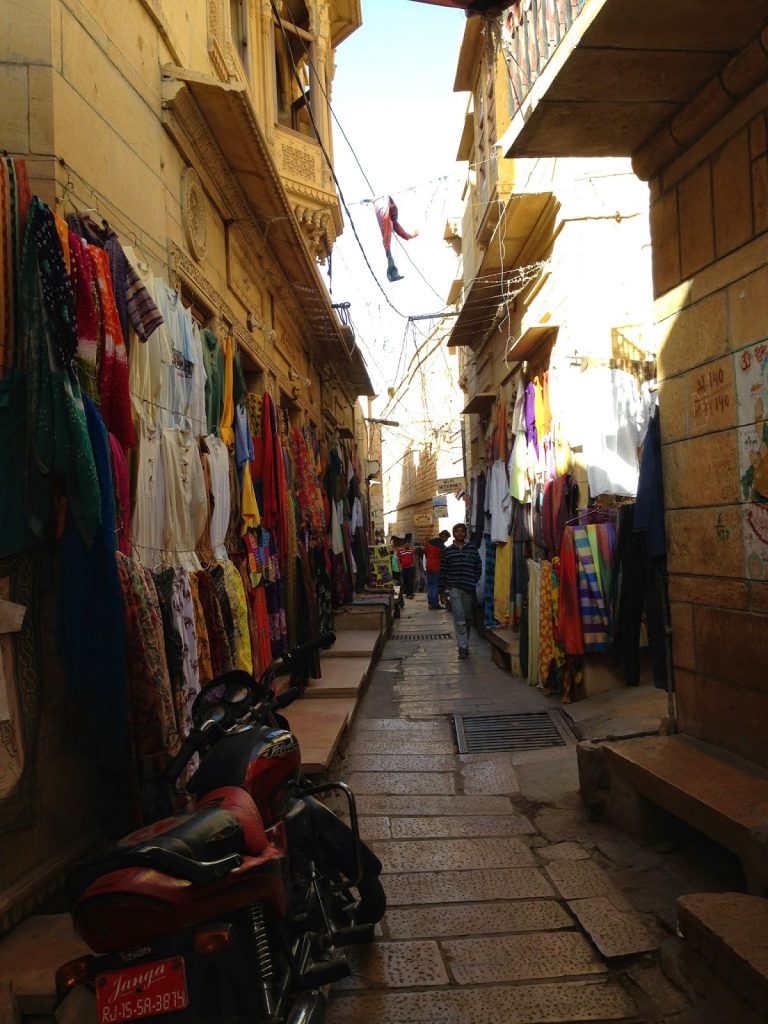 East vs. West
While we seem to have picked up the consumerism of the west fast, we haven't been as adept in picking up some of the western virtues. My visit to Bhubaneswar started with attending the valedictory function of a professional society. Much to my surprise, the function stretched to cover double the time planned. They had too many speakers and these speakers were either not given a clearly indicated duration to speak or the organisers thought it rude to interrupt and tell someone when they had exceeded their time. I noticed a similar phenomenon at the otherwise well-run conclave of the Indore Management Association in February, and at a Rotary jamboree in Indore recently. Maybe this is a Tier-2 city phenomenon, for I see most events in the metros sticking to their schedules!
Entrepreneurship alive and well
It was good to see entrepreneurship alive and kicking. I was particularly impressed by Manvar Resort, approximately halfway on the road from Jodhpur to Jaisalmer. Just off the highway, it's a lovely green resort, well-mantained, and served delicious aloo parathas. The owner is from the family that is a major landowner in the area, but full marks to him for the aesthetic ambience and excellent service of the resort.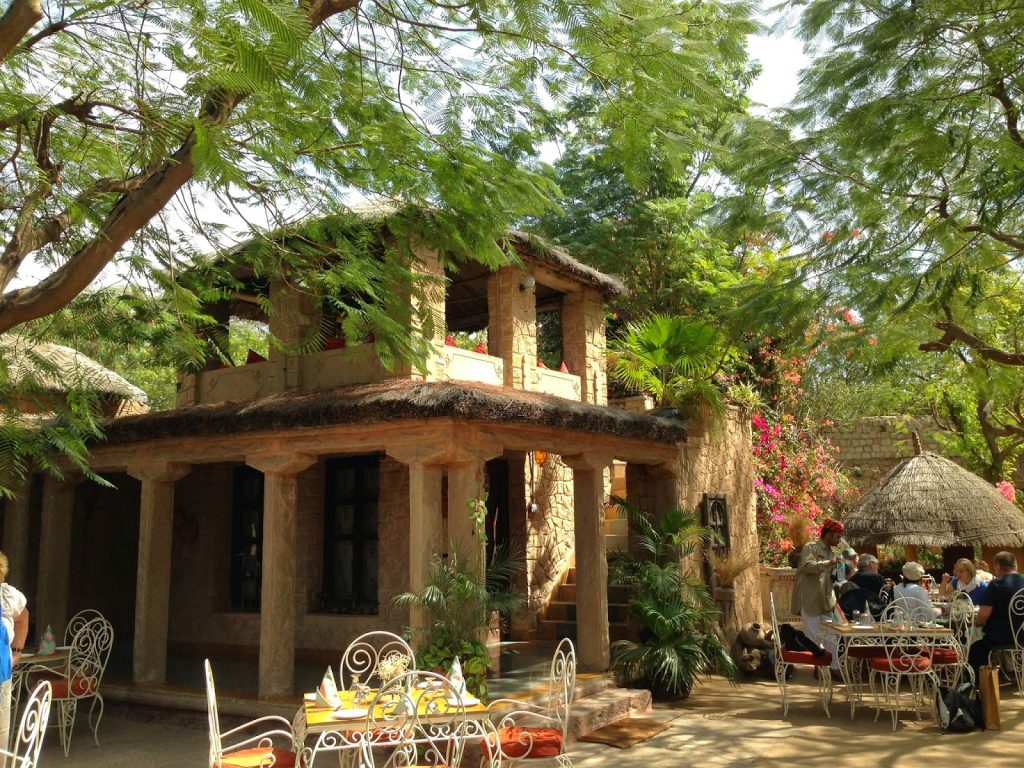 Varun Arya, an IIT Delhi and IIM Ahmedabad alumnus, set up the Aravali Institute of Management in Jodhpur over a decade ago. His endeavor has been to bring the IIMA education philosophy to students of that part of Rajasthan. Along the way, he has had to weather many storms – with different agencies of the central and state governments. One result of these ups and downs has been that he has had to suspend his education programmes for some time till regulatory issues are addressed.
In the meantime, he has converted what was barren and saline land on the Jodhpur-Jaipur highway into a mini-oasis. He has built 12 lakes on this land, and all of them still have plenty of water from the last monsoon. Thanks to the lakes, the campus is cooler by a few degrees.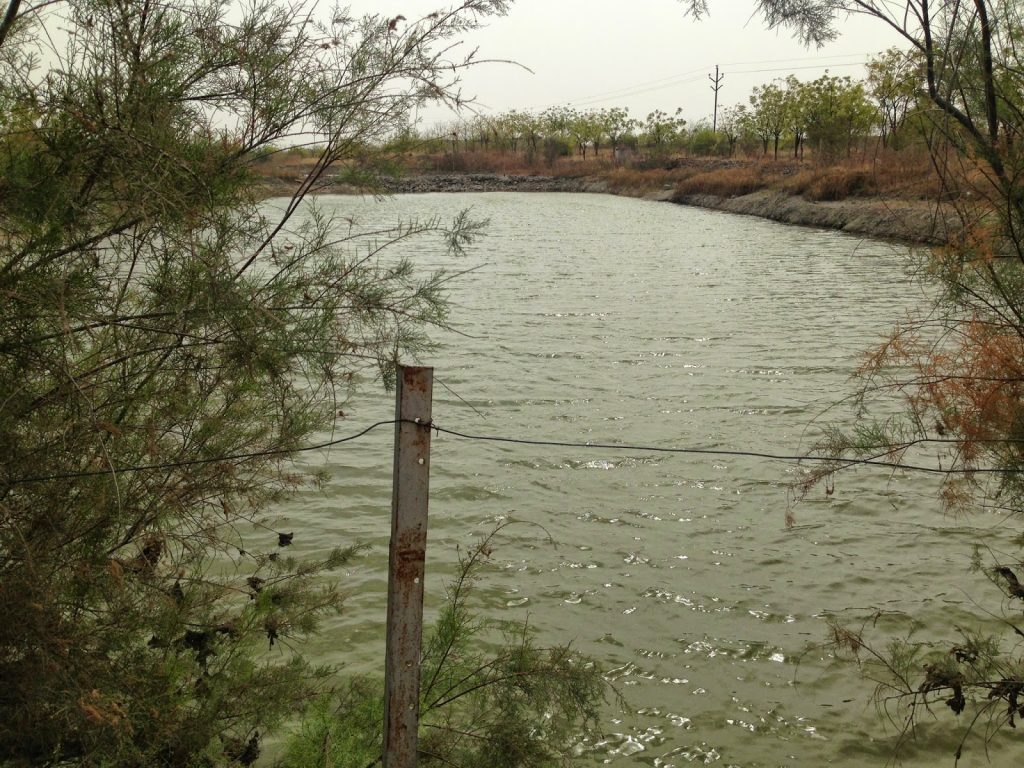 Varun has done several interesting things. All construction on campus is by local labour. He has got special equipment fabricated so that he has to rely minimally on transporting things from Jodhpur. They grow only trees that help other vegetation grow, and have stopped growing some plants that are common in the area but in reality "poisonous" for other vegetation. The boundary walls allow water to flow in during the monsoon to replenish the lakes, and also allow excess water to flow out. The classrooms are minimalist but functional. It's quite a place!
Tailpiece
The last place I expected to see empty beer bottles strewn around was on the sand dunes of Jaisalmer. The Swachha Bharat campaign has its work cut out – all the way from the beaches to the deserts!