Relevance And Magic Of Numbers For HR And Business – Nidhi Garg's Internship Experience At Mercer India
Hailing from the engineering background, when I thought of pursuing my career in HR, little did I know that I will land up getting an internship in Mercer Consulting (India) Private Ltd – where many HR professionals dream of their career. But bagging an internship at the company where you want, doesn't complete the work. The real journey starts after that….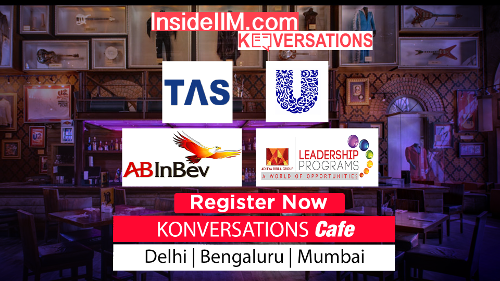 Learning Tip#1. 
Do the basic research about the company and project in advance. If you are not aware of the project in advance, get to know the latest projects going on there. You might get an opportunity to work in your interest area. Also, contact your seniors to give a glimpse into the work culture and opportunities in the company where you are going to intern, or even otherwise also.
Don't be in a hurry to know your project area or topic on the very 1st day.
Doing the basic research about the company and getting an idea of ongoing projects, I got ready for my 1st day with high hopes and expectations.I was excited to go and work in the place which helps other organisations to make fact-based and informed decisions about their people.
On the 1st day, my mentor and reporting manager at Mercer India (Bangalore) helped me in getting equipped with the company's culture and understanding the nuances of consultant's role. I got to know that project allotment will be done in next 1-2 days but to my surprise, even for that short span, I was engaged with an ongoing project which was on the stage of completion.
Learning Tip#2. Don't put your doubts in the trash. Be at upfront to clarify them whenever possible but only after doing some research by yourself even for those doubts also.
But, Try not to be impatient when you get stuck. Appreciate time and work of your boss and colleagues. 
Well, who said, people in HR can only take decisions based on their judgement and gut-feeling. Now, Numbers, metrics, analytics has stepped inside the HR domain….
My project was on "Workforce Metrics" in which I did the detailed analysis of a set of companies in two different industries regarding their existing manpower and productivity using metrics. This helps the organisation to increase the likelihood of maintaining a stable and properly skilled workforce and take people around decisions on a fully informed basis.
I also got the opportunity to interact with my other team members based in different locations of Mercer. In spite of their busy schedule loaded with client meetings, calls and frequent work travel schedules, they assisted me to understand my work assignment and the logical explanations of the complexities which I came across as I moved ahead with my project. They encouraged me to look the project from the clients' perspective and seek the reasoning in and out of the numbers.
Learning Tip#3.  Learn from your colleagues, not just from your team members. 
There were instances when I felt that I couldn't move ahead in my project unless I get clarification on my doubts from my team members. But, is it always possible that you can always pull any one of them from their busy schedule whenever you like? NO, Not always. So, don't get stuck.
After doing the necessary research for your doubts, ask your co-workers. Get their inputs. You may be redirected to your colleague, who may give more clarification than whatever required. And if not, at least you are getting to know your co-workers which are just as important as completing your project.
Learning Tip#4. If you have the hunger for learning, it will give you the edge over others for sure.
Never hesitate to take other assignments on short notice. But, do commit for the extra work, you take willingly.
In the first week, my manager said me," Try to learn as much as possible. We will not restrict you to work only on one project. If you show the bandwidth to learn more,  we will give you enough opportunities to work on other assignments".
After the first few weeks, I expressed interest to my manager to work on other assignments. And I got the opportunity for the same during the last 15-20 days of my internship. I worked on assignments related to "Pay prevalence"  in India and Sri Lanka context, which is primarily analysing the market practices of compensation and benefits components and "Compensation structuring", which is to give the recommendations to the client regarding its compensation practices with respect to the market practices.
Working there for 2 months, I understood that it requires a plethora of patience to be in consultant's role and things become easily manageable if this quality becomes a part of your personality. 
Learning Tip#5. It is not just the work. Be a part of informal meetings, lunch conversations and other fun activities. Something very very important!!!
It is correct to say that the company's culture shapes its employee's motivation and drives performance to a much larger extent. During my internship, I stepped out each day for work loading myself with energy and enthusiasm. During my stay, be it the moments of sipping lemon tea, the fun-filled lunch conversations, playing games, tasting special dishes brought by someone or the other frequently, all these helped me to become a part of Mercer family.
Two months internship, a short duration. 
But it ultimately depends on, how you get the most out of your MBA internship.