Remembering The Yesteryear – IRMA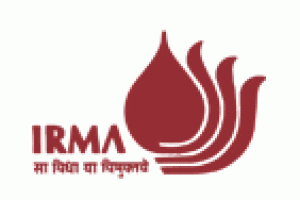 Post Graduation in Rural Management has been a unique initiative for the institute at Anand wherein village level fieldwork is interwoven with professional exposure to various functional areas in the same course. It has off late been replicated by other rural management institutes and some have taken initiative for an international rural management conference. Rural Management is different from Business Management as is obvious; it is also different from social management and rural project management which are offered by some Indian Universities.
Anyone can have exposure to five Ps of Marketing Mix, price, place, product and promotion and process along with 5Ps of People, prosperity, planet, partnership and peace for sustainable development goals in uniquely interwoven rural management course. Now, it is up to the postgraduate in rural management to opt for the 5Ps of choice.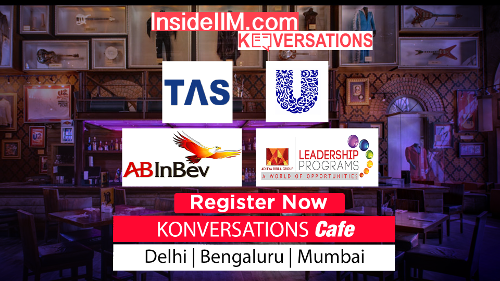 It is in rural management that one can have exposure to micro-finance and climate finance along with a glimpse of advanced finance related to stock markets. The unique course of PGDRM had some drawbacks when employees of its designated cooperative sector were made direct entry, but opposition for fresh entrants to sponsored one's who got not only tuition fees waiver but also salary from the concerned employers for two years residential course, though were very few led to launching of One Year program (OYP) leading to non-recognised Post Graduate Diploma in Rural Development Management (PGDRM) started during PRM 12 (1991-93) which was abandoned after six years.
IRMA Alumni Association (IAA) mandates only a few employees such as CFO and Director as members apart from mandatory membership of all successful pass-outs of PRM course, in order to avoid anomaly as OYPians cannot be part of IAA, a non-IRMAN, non-pass out, non-alumni but PRM participant was included in official PRM 12 List.
I experienced the same during my stint as an Officer On Special Duty, or rather two short stints (since there were two employment numbers in the same organization and there was no travel & shifting allowance for a distance which can possibly be covered by a bi-cycle) with the founders of alma-mater (IRMA), whose counterparts in Nepal also bear the same acronym under a parliament act like in India. All its Chairman have also been ipso-facto chairman of IRMA, missing link is one who had hands full to take responsibility as IRMA Chairman, rather gender biased-ness worked in disfavour.
During the period of my posting at Anand; a research study in traffic management was carried out surprisingly by stalwarts of rural management, which was published in August 2002. An in-house magazine "Network" has been a carrier of rural management in the pre-digital era, the publication of which was suspended in August 2003 to resume only in June 2006.
The Students of the institute also share their feelings with the alumni for the above for events like Anand Run and Milaap, for remembering the missing links of possible coverage of a distance by a bicycle.
Ajay Kumar
I am a post graduate in rural management from IRMA, Anand from PRM 12 apart from BA (honors) in Political Science. I have worked with government organisations, MPCDF, Bhopal, Bhopal Milk Union and NDDB, Anand. I have been placed at Patna also apart from Anand. During last sixteen years, I have been associated with twelve NGOs and Civil Society organisations directly and with several others indirectly. I have worked in various development areas in Uttar Pradesh, Bihar and Madhya Pradesh. My accomplishments can not be adjudged by financial returns to me or newspaper based recognition but will and motivation to perform and excel with whatever little learning and knowledge I have.