Rewind And Relive – Down The Memory Lane – 'The Most Valuable Antiques Are Dear Old Friends'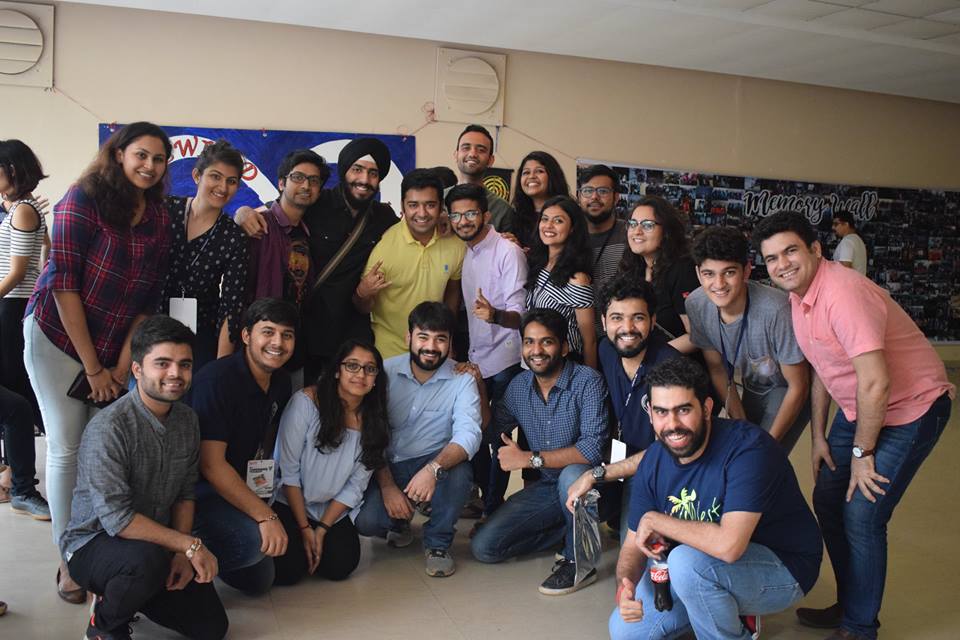 Symbiosis Institute of Business Management, Bengaluru hosted the 8th edition of Samaagam 2017, the Annual Alumni Meet where alumni from all the eight previous batches came back to the institution to walk down the path which once prepared them to walk out fearlessly to face the world. The event was held this Saturday, 9th of September 2017. The theme for this year's Samaagam was 'Rewind, Relive' and over 213 alumni took time out of their busy schedules to visit their Alma Mater – SIBM Bengaluru.
This year, for the very first time, the cultural clubs of SIBM B (Jzaa – The Dramatics Club, Saaz – The Music Club and Jhankaar – The Dance Club, along with Hippocampus – The Creatives Club) came together for 'Project-X' – a musical play where the three forms of art amalgamated into one magnificently structured play making it indelible in the minds of the alumni. The name of the play was 'Raavi Paar: Destiny always catches up'. Also, the Music Club of SIBM B – Saaz performed a variety of songs receiving a standing ovation from the alumni. From A R Rahman to Adele, from desi rock to Queens, our students mesmerised the alumni with a sensational performance. If our musicians set fire to rain, The Dance club of SIBM B – Jhankaar set the stage on fire with a mix of traditional and western group performances with tracks which surely took the alumni through the memory lane. From cultural activities to fun games, from dinner to DJ night, the alumni showed active participation and thoroughly enjoyed it all. All of that made them reminisce their time at SIBM Bengaluru.
This year's Samaagam will be etched in the memories of the alumni for years to come and definitely has paved the way for many more such sweet memories in the future. The alumni experienced both nostalgia and the longing for some more of the two great years that lasted during their time here. More importantly, it gave them a wonderful night to remember for rest of their lives.
SIBM Bengaluru
Ever since its inception in 1978, SYMBIOSIS has been synonymous with progress. The trend of progress has been continued by setting up of SIU's first campus outside Maharashtra at Bengaluru in 2008. SIBM Bengaluru is now one of the leading B-Schools of the country. The focus, now, is on matching global standards of management education. SIBMB instills a work culture which is unparalleled among various institutions. It provides a holistic approach to management which goes a long way in creating a dynamic identity. Vibrant student associations and committees complement the program with a number of activities involving institute-industry interaction.