Rhythm Malhotra's Internship Experience In Credit Suisse – SIBM Bengaluru
Like all MBA students, I wanted to do my Internship in one of the best of the organisations. And my dream turned into reality when I got selected in Credit Suisse for my Summer Internship. Credit Suisse, the name itself explains the brand, but how the name metamorphosed into such a top notch brand is what I experienced during my internship. I was selected as an intern under BMR (BASEL MEASUREMENT AND REPORTING) Department, Group Finance.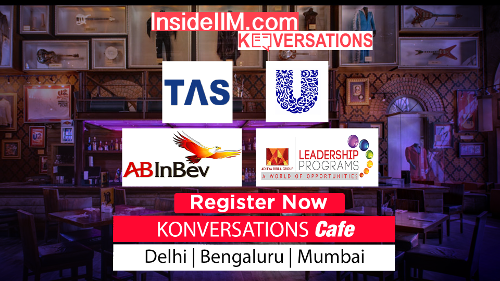 As an Intern, I worked closely with the IHC (Intermediate Holding Company) team in Pune which was working on the building of its infrastructure and was supposed to go live on 1st July, 2016. I was allotted certain balance sheet products to carry out the monthly preparation of the manual templates and thereafter uploading the same on the IHC system. I was also associated with the team in terms of carrying out the Internal Control Framework for regulation purposes in the form of detailed documentation for the team members.
The project was about assisting the IHC team of the company working in Pune, who were working simultaneously with the team based out of New York. The project was to understand BASEL III, its regulations and about IHC and its implementation.
My workday used to start at around 12 pm and usually ended by 9 pm. The daily routine comprised of working on the manual templates for the various products allotted to me and carrying out the documentation of the same. My mentor, who was the Vice-President of the IHC-BASEL III Reporting, used to take mentorship sessions before I started working on the allotted products and then used to review the work done by me. There used to be a two-hour conference call with the New York base team everyday wherein the changes in numbers were discussed.
There were regular connect sessions with the people in the top management, conducted by the company for all the interns, wherein they shared their industry experiences and provided us with valuable insights. Also, the work culture in Credit Suisse is so good that there were no restrictions as to when to work. It was based on the deadlines and the outcomes yielded. Also, the HR department was continuously involved as they went about Objective setting, Mid-review and Final review that used to be done along with our managers.
Not only my internship was enlightening but the icing on the cake was when I was awarded the 'Best Intern' for my project under the Group Finance Department. The overall Summer Internship was an amazing experience for me. I got to meet so many new people, make new friends and learn about so many new concepts that are helping me to carve a niche for myself in my MBA. I learned to be proactive and flexible and manage my time in the best possible ways. I still remember every day of those two months and for that, I am grateful to my college which provided me with the opportunity of getting an internship in such a big firm.
Also, last but not the least, Pune treated me so well. It's an amazing place to live.
————-
About the Author: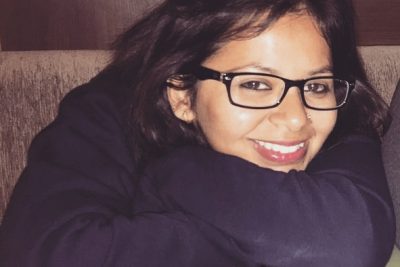 Rhythm Malhotra is a Chandigarh girl who completed her undergraduate studies with a degree in B.Com (Honours). She is currently pursuing her MBA from Symbiosis Institute of Business Management (SIBM) Bengaluru.
Being a finance enthusiast and a fresher, she wishes to join one of the world's best investment banks. A person with a creative bent of mind, a recent foodie and a shopaholic, she loves to read and enjoys good pop music.
SIBM Bengaluru
Ever since its inception in 1978, SYMBIOSIS has been synonymous with progress. The trend of progress has been continued by setting up of SIU's first campus outside Maharashtra at Bengaluru in 2008. SIBM Bengaluru is now one of the leading B-Schools of the country. The focus, now, is on matching global standards of management education. SIBMB instills a work culture which is unparalleled among various institutions. It provides a holistic approach to management which goes a long way in creating a dynamic identity. Vibrant student associations and committees complement the program with a number of activities involving institute-industry interaction.