A Rich Legacy And An Institute Of Excellence – IIM Raipur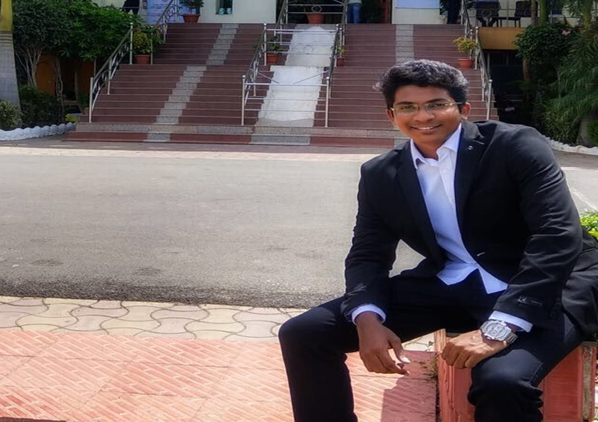 IIM RAIPUR has a rich legacy, as an institute of excellence started in 2010. It is important to understand where the Institute comes from, where its ethos lies and why it deserves the status it gets.  People here, and people associated with the institute work tirelessly to ensure that the envisioned level of excellence is maintained. And hence, like a true B-School student, I think what makes IIM Raipur special are the Faculty, Administration, Alumni, and Students.
Faculty
I think one of the biggest reasons that make IIM Raipur special in its own right is the faculty. We have extremely renowned academics, professors, and management thinkers as faculty at IIM Raipur. Some professors here even do have followers like a cult, because of the knowledge, insights and sheer wisdom they bring to the classroom. In the case method, that is the method of instruction at IIM Raipur, professors are able to generate wonderful insights with an entire class. The faculty also strive hard to maintain a level of excellence at the institution, working on research, with the industry and leading think tanks to improve management thinking in the country. To get a chance to interact with such great minds only makes the place even more special.
Administration
IIM Raipur is an institute that operates like an extremely efficient organization. All administrative functions, be it the admissions process, the joining process, programme administration is amazingly smooth. Most people tend to look over the administration, but they work very hard to ensure that issues that may hamper the pursuit of excellence. There are no hassles that may distract or hamper knowledge creation or learning, and it's a big thumbs up to all the staff involved here, who pursue excellence in their own right.
Alumni
I think IIM Raipur has one of the strongest alumni networks. There are corporate professionals at the pinnacles of some of the most prestigious well-known corporations, who will talk to you like a friend when they visit the institute or possibly drop by at your dorm. Anybody who is willing to start up or start out by themselves is provided huge support by the alumni network. The alumni have worked very hard and persevered to be where they are, and their paths. To have the privilege of talking to esteemed alumni across fields is something that makes this place even more special.
Students
And finally, the students, who get promoted after 2 years. There are some extremely talented, smart, hardworking and humble people that you will meet here. Students with work experience offer great learning insights to others who may not have work experience/similar work experience. A recent stress on academic diversity has brought in a set of wonderfully different views that make the learning process even more interesting. And there aren't only academically strong students, they excel at sports, dance, music, dramatics, literary activities and so many other spheres in student life. And, though there may be quite a rigorous coursework, students here do have a life.
And that completes the reasons, for me, as to why IIM Raipur is truly special. "So, this makes my college Unique". This is the reason why I am supposed to take IIM RAIPUR for MBA.
Which ABG company you want to work for and why?
Aditya Birla Group is the umbrella brand for all the financial services business of The Aditya Birla Capital Limited. I am interested to work in the financial sector of ABG company. It will be very prestigious for one to work with one of the largest companies in the world. Even though I am from a technical background (mechanical) but I am interested in the financial sector. I am a fast learner and will be able to do good work during the life with Aditya Birla group of companies effectively. ABCL has a significant presence across several business sectors including life insurance, asset management, health insurance, housing finance, private equity, general insurance broking, wealth management, broking, online personal finance management and pension fund management. This makes me choose Aditya Birla Capital Limited.
SOBHA SIVA RAMAKRISHNA is a 1st-year student at IIM Raipur.